Lead Developer
Staff member
Developer
Donator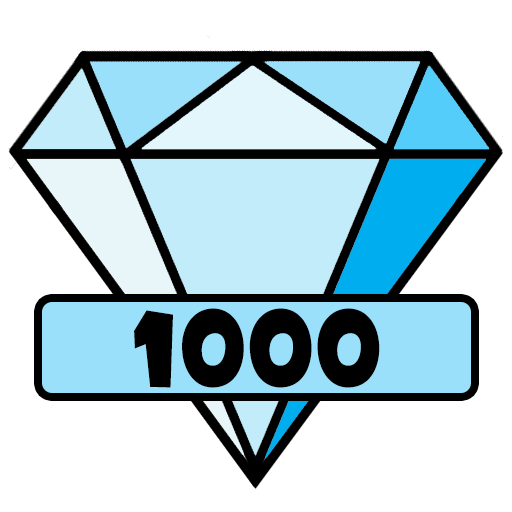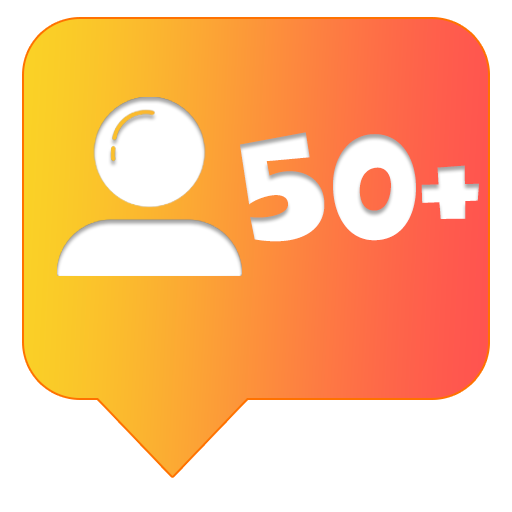 Joined

July 30, 2016
Messages

2,302
Points

180
Age

22
Immortal Factions - JartexNetwork 2022
August 19th 2022, 18:00 GMT / 14:00 EST / 13:00 CST / 12:00 MT / 11:00 PST
​
Hello, dear

Jartex

Network

players!
The season has ended and the winners have been decided, so it is time to blast into another season of Immortal Factions.
For this season we did our best to implement as many things the community has suggested, and we did a bunch of neglected bug fixes, we will be keeping track of bug reports more often starting from this season to make your experience the best as possible.
A brand new raiding world, bug fixes, and more are waiting for you this upcoming friday. What are you waiting for? Let's get right into the features that we have in store for you!
We happily and proudly announce that the official new Immortal Faction's season will be launching on
Friday, August 19th, 2022
It will begin with a one-week grace period, after which a map lasting 5 total weeks will begin.
Friday, August 19th, 2022
18:00 GMT / 14:00 EST / 13:00 CST / 12:00 MT / 11:00 PST
play.jartexnetwork.com
Please note:
The release time can be a couple of minutes later, we are trying to reach 8 PM CET.
Grace Period (no explosions)
: 7 days.
First hour:
No flight, No wilderness command, No hunger loss, No ender pearls.
World Corners:
20
Faction size:
20 members
Faction shield:
16 hours
Cannoning speed:
3 seconds
Season length:
5 weeks
​
Gi
ve
a
wa
ys
​
Would you like to give this new season a boosted start? With a free rank and/or free store coupons? Awesome! We are running an Instagram and Twitter give-away for free ranks and store credits, make sure to get yourself involved!​
​
​
End
of
the
world
​
​
To celebrate the end of the season, we will be hosting an end-of-season event. At around 4 days before the release, we will be placing reset signs at spawn which you can click and claim a number of rewards; Free items, Free gkits, millions of in-game money, tons of free experience to level up your overpowered armor. Everyone will be able to finish their rank-ups because you can get everything for free. You can fight with everyone without the fear of losing the gear you have spent weeks gathering. So clearly this is the event everyone should participate in! Hop on Immortal Factions and have fun!​
​
Changelog
​
​
Here is the list of the changes made for this reset. I highly suggest you give a good read over all of these to make sure you are familiar with the most recent updates and are not missing out on important details.
​
​
​
Payouts!
Faction Top Rewards
​
This new season of Immortal Factions we will have bi-weekly rewards for the top factions! This will go on until the end of the season which will last exactly 5 weeks or 35 days and end with the final payout. View all the dates in the /payouts menu.​
​
End of the season rewards​
First place:
$350 USD PayPal and €500 worth of Iron currency.​
Second place:
$150 USD PayPal and €350 worth of Iron currency.​
Third place:
€250 worth of Iron currency.​
​
Bi-weekly rewards​
First place:
€75 worth of Iron currency.​
Second place:
€50 worth of Iron currency.​
Third place:
€25 worth of Iron currency.​
​
​
New! Spawn
​
​
A good season starts with a brand new spawn. Get on board for a brand new Pirate Season.​
A brand new spawn with warzone has been added this season.​
​
Gear up and fight in our new pirate spawn and warzone.​
The spawn contains multiple KOTHs again.​
Looking for some help? There are plenty of NPCs explaining all the features.​
Supply drops will spawn all across the warzone, and this season even in bigger numbers.​
A new seasonal crate has been added again.​
​
The worlds will also receive a change each season, we will be having a total of 20 corners with 5 worlds, those worlds are​
​
Over World (/spawn)
​
The border for the overworld will be 10,000 x 10,000 (-5,000 to 5,000) - The spawn is located in the middle.​
1,000 x 1,000 warzone.​
Koths will be located at each side of /spawn close to it.​
​
The End (/warp end)
​
The border for the end world will be 10,000 x 10,000 (-5,000 to 5,000) - The warp is located in the middle.​
Flat end stone will be placed from Y:1 to Y:30.​
This warp counts with 1 KOTH.​
​
Wild West World (/warp wildwest)
​
The border for the wildwest world will be 7,500 x 7,500 (-3,750 to 3,750) - The warp is located in the middle.​
Flat orange clay will be placed from Y:1 to Y:30.​
This warp counts with 1 KOTH.​
​
Space World (/warp space)
​
The border for the space world will be 7,500 x 7,500 (-3,750 to 3,750) - The warp is located in the middle.​
Flat end stone will be placed from Y:1 to Y:30.​
This warp counts with 1 KOTH.​
​
Pirate World
(/warp pirate)
​
The border for the pirate world will be 7,500 x 7,500 (-3,750 to 3,750) - The warp is located in the middle.​
Flat yellow clay will be placed from Y:1 to Y:30.​
An outpost will be located within this world.​
​
​
New!
Bandit Bases
​
This season we will bring you something exciting. We are proud to announce a new unique mechanic coming to JartexNetwork Factions, Bandit Bases!​
The Bandit Bases are located within the Bandit World, a flat bedrock that resets every day and generates different types of bases that you can your Faction can raid.​
Raid a Bandit Base and gain the loot these bandits have been storing inside, the first faction that raids that base will be the winner and can claim the rewards in the Bandit Bases rewards menu. You can toggle the permission for what role in your faction can access these rewards, once you have taken them out the rewards menu will be cleared and waiting to be filled up again with some Juicy Bandit Loot.​
​
Each base has its own tier.
​
A Bandit Base can be generated with a different tier, these Tiers are Tier I, Tier II, and Tier III.​
The rewards and the difficulty of the base are based on the tier it has.​
Not only will the rewards be based upon the Base Tier, but also the difficulty of raiding them will be based on the base tier you have found within the Bandit Base world.​
The Bandit Bases will have a new type of wall with different durabilities, the amount of walls depends on the tier of the base.​
​
Get electrified by the Bandit's Defense.
​
You didn't think these Bandits would store their loot unprotected, would you? Once you stumble upon a Tier III Bandit Base the action will start. As soon as you start shooting at this base the giant Tesla Tower will shoot high voltage beams towards the cannon shooting at the base. This lightning will target a dispenser in your cannon, so you have to make sure to keep an eye out on your cannon, repair it, and continue the raid.​
Once you have successfully breached the Tier III base you will be rewarded with crazy loot!​
​
This world is fully automated, and here is some information you should know:​
Every day at 6 PM CET the Bandit Base world will open and will stay open until the end of the day.​
Once the world is open, you and your faction can use /warp bandit to get teleported into that world.​
As we already have the Dark Zone we will be
disabling
PVP for this world, this can, later on, be changed according to player feedback, but we feel like it would be nice to have some casual raiding action for great rewards.​
​
​
New!
Faction Bank
​
It is important to be able to share and work together as a Faction with ease. For this season we will be finally improving the faction bank and adding more currencies to this bank as well as transaction logs for deposits and withdrawals.​
You can now use /f bank to access the following currencies:​
Money -
Use /f bank money to access.​
Experience -
Use /f bank exp to access.​
Mob Coins -
Use /f bank mobcoins to access.​
​
All of these bank deposits and withdrawals will now be logged, view who used the faction bank using /f bank logs.​
​
​
Updated!
Dark Zone
​
A lot of players like the addition of the Dark Zone but we have heard some feedback that it is in need of some changes. So that's what we did, we made good changes to the Dark Zone for every player to enjoy.​
​
The portal will now send you to either North, East, South, or West from the spawn, rather than only north.​
The mini mobs in the Dark Zone will now drop a new valuable resource that you can sell for a lot in the /shop​
The boss loot bags have been buffed by a lot.​
And that's not all, next to these changes we will be adding two more bosses to the Dark Zone, these two bosses are the following:​
Taurus Boss

​

Werewolf Boss

​

Coming at you with great charge, and knocking you back into oblivion, this Taurus is fast and strong and hungry for a kill.​

A shapeshifter ready to strike from the darkness. This werewolf will come at you with great speed and transform when there is danger, are you ready to hunt down the wolf?​
Updated!
Masks
​
​
With two new bosses come two new masks, these masks will make your special sets even stronger when put on top of a helmet. These two helmets will be in the theme of the new bosses, and the 2 new masks are​
Taurus Mask

​

Werewolf Mask

​

Receive 20% less damage from enemies.
Deal 15% more damage to enemies.
A 5% chance to gain Speed 6 on low health.​

Deal 50% more damage to bleeding enemies.
3% chance to steal the life of your opponent when you damage them.
5% chance to receive Regeneration VI on low health.
​
Updated!
Crops
​
​
The crops are an important aspect of the current economy on Factions Immortal, which is why we will be doing some changes to make it easier for you to harvest these little plants.​
​
Added

Crop Chests -

These chests will automatically collect crops that drop within a chunk.​
Added

Crops to Infinite Chest -

The crops can now go into an Infinite Chest when they break in a chunk.​
Updated!
Pets
​
The pets require some balance changes and fixes, so that's what we did this season, we rebalanced some of the pets and did the required bug fixes.​
​
NERFED!

Villager Pet -

Increased the cooldown.​
NERFED!

Owl Pet -

Increased the cooldown.​
BUFFED!

Iron Golem Pet -

The hearts have been increased and scale with your active effects.​
FIXED!

Spider Pet -

The cobwebs will no longer fill up the warzone.​
FIXED!

Warden Pet -

The cage should no longer trigger the anti-cheat.​
You can now also use some pets outside of the warzone, with the exception of a few ones.​
​
Updated!
KOTHs
​
The KOTHs are a great aspect to get players into more action. To support this aspect we will be buffing the rewards for KOTHs a bit, especially on the weekends. On the weekends you will now earn way better rewards when you captured a KOTH, so you have more reasons to hop into the Warzone on your free days to take up some extra rewards to help you out.​
​
A new special set has also been added, the KOTH Special Set. This Special Set is perfect for PvPing and will boost your damage, but also reduce the amount of damage you are receiving. If you are lucky it might even give you a bunch of experience when you wear this set while helping to capture a KOTH.​
​
​
​
Misc.
Updates & Changes
​
Multiple small changes have been made, some of these small changes are the following:​
Updated AntiCheat
Updated payouts menu
Fixed escape portals
Fixed Bard Set Abilities
Fixed Prada Set
Nerfed Starvation Enchant
Fixed Execute enchant
Fixed Leadership enchant
Fixed Angelic enchant
Fixed Demigod enchant
Fixed Shield enchant
Buffed mystery crates
Re-did some faction rules
Changed gkit upgrade times to adjust with new season length.
Fixed all issues with /duel
And more...
​
Question and Answers
​
​
Why did Factions Immortal reset?
​
​
Factions just needed a reset, it wasn't updated for weeks so to make factions work again was a reset required. So here it is fresh new factions with updates!​
​
This means all claims, items, money and the map will be reset. Nothing will be kept leftover from the previous map. I know this must be a disappointing revelation for a lot of you, but think about the exciting new changes, the new alliances you can forge, the new map, the new features, and updates the different kinds of gameplay and style being provided with this update will surely make it a worth-while and exciting reset!​
​
Below you can find what you will lose and one for what you will keep​
​
What will I lose?​
Your claims
All items in your inventory and ender chest
Any currencies such as money and exp
Chatcolor permissions.
Seasonal ranks and perks.
Purchased Ranks & Rank Upgrades
Purchased Perks
Won out of crates commands/ranks
Too much information? Ready to play
Jartex
Network
?!
Log onto
play.jartexnetwork.com
and just select your game mode and PLAY!
If you have feedback or any suggestion, let us know we'd love to make this as good as we can.
​
Last edited by a moderator: