Lead Developer
Staff member
Developer
Donator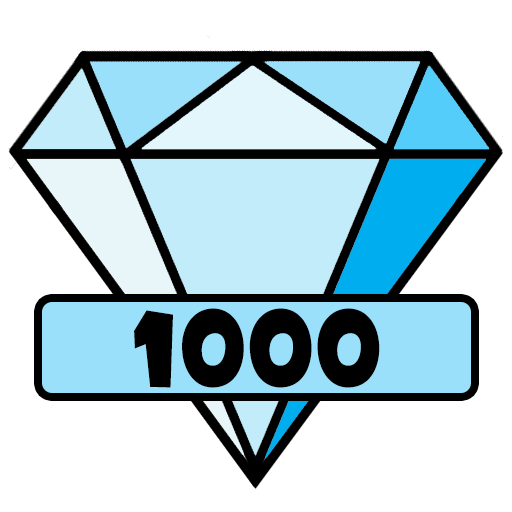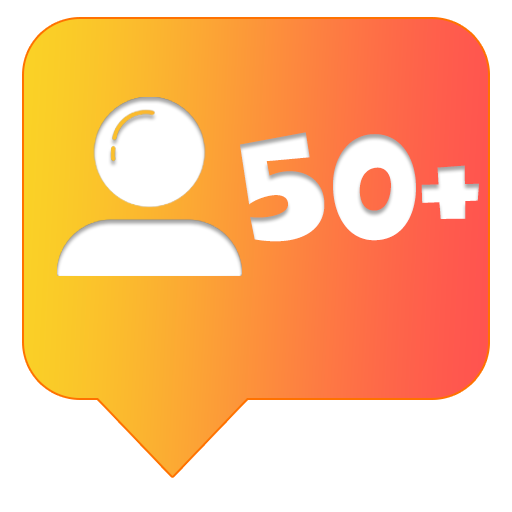 Joined

July 30, 2016
Messages

2,322
Points

180
Age

23
Immortal Factions - JartexNetwork 2023
March 17th, 2023, 19:00 GMT / 15:00 EST / 14:00 CST / 13:00 MT / 12:00 PST
​
Hello, dear

Jartex

Network

players!
We are over the moon to announce the launch of the newest season of Factions Immortal! With this update, we have gone to infinity and beyond to address any bugs and fine-tune existing features, bringing you the most seamless and enjoyable gaming experience yet.
We know our players want new and out-of-this-world content, and while we always have new features in orbit, this season, we wanted to ensure the core gameplay is as smooth as a meteorite. Our team has spent a supernova of time and effort fixing bugs and improving overall stability, and we hope you'll appreciate the cosmic changes.
We want to give a big shout-out to our players for their constant support, and we hope you'll have a blast playing the new season of Factions Immortal.
So buckle up and get ready for an out-of-this-world adventure!
Mark your calendars, because a brand new season of Factions Immortal is just around the corner! The official launch date for the new season is set for Friday, March 17th, 2023, and it will kick off with a one-week grace period, after which a map lasting 5 total weeks will commence. So, what are you waiting for? Get ready to dive into the exciting new features and improvements that we have in store for you!
We happily and proudly announce that the official new Factions Immortal season will be launching on
Friday, March 17th, 2023
19:00 GMT / 15:00 EST / 14:00 CST / 13:00 MT / 12:00 PST
play.jartexnetwork.com
It will begin with a one-week grace period, after which a map lasting 5 total weeks will begin.
Please note:
The release time can be a couple of minutes later, we are trying to reach 8 PM CET.
Grace Period (no explosions)
: 7 days.
First hour:
No flight, No wilderness command, No hunger loss, No ender pearls.
World Corners:
20
Faction size:
10 members
Faction shield:
18 hours
Cannoning speed:
3 seconds
Season length:
5 weeks
The season will end 1 day after the start, on a Saturday instead of a Friday so all factions have a fair chance of playing on the last day.
​
Gi
ve
a
wa
ys
​
Would you like to give this new season a boosted start? With a free rank and/or free store coupons? Awesome! We are running an Instagram and Twitter giveaway for free ranks and store credits, make sure to get yourself involved!​
​
​
End
of
the
world
​
​
To celebrate the end of the season, we will be hosting an end-of-season event. At around 4 days before the release, we will be placing reset signs at spawn which you can click and claim a number of rewards; Free items, Free gkits, millions of in-game money, and tons of free experience to level up your overpowered armor. Everyone will be able to finish their rank-ups because you can get everything for free. You can fight with everyone without the fear of losing the gear you have spent weeks gathering. So clearly this is the event everyone should participate in! Hop on Immortal Factions and have fun!​
​
Changelog
​
​
Here is the list of the changes made for this reset. I highly suggest you give a good read over all of these to make sure you are familiar with the most recent updates and are not missing out on important details.
​
​
​
Payouts!
Faction Top Rewards
​
We will have bi-weekly rewards for the top factions this new season of Immortal Factions!​
This will go on until the end of the season which will last exactly 5 weeks or 35 days and end with the final payout.​
​
View all the dates in the /payouts menu.​
The season will end 1 day later, on a Saturday, to give everyone a full last day to participate.​
​
End-of-the-season rewards​
First place:
$350 USD PayPal and €500 worth of Iron currency.​
Second place:
$150 USD PayPal and €350 worth of Iron currency.​
Third place:
€250 worth of Iron currency.​
​
Bi-weekly rewards​
First place:
€75 worth of Iron currency.​
Second place:
€50 worth of Iron currency.​
Third place:
€25 worth of Iron currency.​
​
​
New! Spawn
​
​
Attention all space adventurers! Prepare to blast off into a brand-new season of Factions Immortal with our space-themed spawn.​
​
We've added some celestial touches to our game, with a revamped spawn that will launch you straight into the intergalactic action. Don't forget to suit up and grab your laser guns before heading out into the unknown.​
​
But that's not all - our Warzone has undergone a meteoric makeover. The terrain is now smoother than the surface of a planet, making for a seamless gameplay experience. And for those seeking an extra challenge, we've included two King of the Asteroid Hill (KOTH) areas for players to conquer.​
​
Gear up and fight in our new Space spawn and warzone.​
The spawn contains multiple KOTHs again.​
Are you looking for some help? There are plenty of NPCs explaining all the features.​
Supply drops will spawn all across the warzone, and this season even in bigger numbers.​
A new seasonal crate has been added again.​
​
We will be having a total of 20 corners with 5 worlds, and those worlds are the following:​
​
Over World (/spawn)
​
The border for the overworld will be 10,000 x 10,000 (-5,000 to 5,000) - The spawn is located in the middle.​
1,000 x 1,000 warzone.​
Koths will be located at each side of /spawn close to it.​
​
The End (/warp end)
​
The border for the end world will be 10,000 x 10,000 (-5,000 to 5,000) - The warp is located in the middle.​
Flat end stone will be placed from Y:1 to Y:30.​
This warp counts with 1 KOTH.​
​
Wild West World (/warp wildwest)
​
The border for the wildwest world will be 7,500 x 7,500 (-3,750 to 3,750) - The warp is located in the middle.​
Flat orange clay will be placed from Y:1 to Y:30.​
This warp counts with 1 KOTH.​
​
Space World (/warp space)
​
The border for the space world will be 7,500 x 7,500 (-3,750 to 3,750) - The warp is located in the middle.​
Flat end stone will be placed from Y:1 to Y:30.​
An outpost will be located within this world.​
​
Snow World (/warp snow)
​
The border for the jungle world will be 7,500 x 7,500 (-3,750 to 3,750) - The warp is located in the middle.​
Flat white clay will be placed from Y:1 to Y:30.​
This warp counts with 1 KOTH.​
​
​
New!
Chat Games
​
​
Prepare to put your linguistic and numerical aptitude to the ultimate test with the latest addition to the Factions Immortal server.​
​
Introducing Chat Games, a thrilling new feature that runs every 30 minutes. With every successful win, you'll earn a valuable Chat Games Point that can be traded in for some exciting rewards at our brand-new /chatgames shop.​
​
Don't hesitate to join the fray and test your wits against our two exciting challenges: Unscramble and Math. With your brainpower and quick thinking, you can emerge as the ultimate victor and earn some serious bragging rights.​
​
Unscramble
​
In the Unscramble game, players will need to unscramble a Minecraft-related word within 20 seconds.​
Math
​
In the Math game, players will be given a mathematical equation to solve within 20 seconds.​
The fastest player to correctly answer each game will win a Chat Games Point and earn their place on the leaderboard.​
Don't let this opportunity slip by, test your skills and have a blast competing against other players!​
​
​
​
New!
Anti Cheat
​
​
At JartexNetwork, we always strive to provide the best possible experience for our players. That's why we're excited to announce that we've once again updated our AntiCheat system to ensure a safe and fair gameplay environment.​
​
We understand the importance of stability, which is why we're doing everything in our power to make the AntiCheat effective without causing any unnecessary disruptions for regular players. Additionally, we've made sure that the AntiCheat interacts seamlessly with other features, such as /printer, to prevent players from being kicked for innocent actions.​
​
As always, the development of the AntiCheat system will be an ongoing process of updates, tweaks, and fine-tuning. However, we're confident that our latest updates are a step in the right direction towards creating a secure and enjoyable gaming experience for all players.​
​
​
New!
Competitions
​
Introducing the newest addition to our server - Competitions! Get ready to engage in friendly competition with your fellow players and earn amazing rewards while you're at it.​
​
What are competitions?
​
Competitions are server-wide challenges that encourage players to grind their way to the top of the leaderboard. Whether it's racking up the most mob kills, breaking the most blocks, placing the most blocks, grinding the most XP, achieving the most faction kills, spending the most time on the outpost, or farming the most of a specific crop, there's something for every type of player.​
​
Join the competitions
​
To join a competition, simply type /competition and get ready to compete. Competitions are run every few hours, 24/7, so you can always hop in and start grinding for the top spot. The rewards for each competition vary, ranging from valuable crate keys to loot that can help you in PvP or help your faction become the number one on the server.​
​
We're thrilled to bring this exciting new feature to our community, and we're sure that you'll love the challenge and rewards that come with it. So why wait? Get ready to compete, grind, and win big with Competitions on our server.​
​
​
New!
Lottery
​
​
We are excited to announce the introduction of a new feature called the lottery, which promises to be an exciting addition to the game. With this feature, players will have the opportunity to spend their hard-earned earnings for the chance to win big rewards.​
​
Buying tickets
​
Here's how it works: players can purchase lottery tickets at a cost, with the number of tickets bought determining their chances of winning. While the tickets are expensive, the potential rewards are enormous, with billions of dollars up for grabs.​
​
The lottery works daily
​
To ensure everyone has a fair chance, the lottery will take place every 6-8 hours, giving players multiple opportunities to buy tickets and enter the draw. We anticipate that this feature will be a popular addition, providing a fun and exciting way for players to try their luck and potentially win big. So, get ready to buy your tickets and join in on the fun!​
​
​
Updated!
Dark Zone
​
First and foremost, we've rebalanced the Darkzone to make it more accessible for all players.​
We've adjusted the difficulty of the enemies and made it easier for solo players to take on tougher challenges. We've also made changes to the loot drop rates, ensuring that players are rewarded for their efforts with high-quality loot that matches their level.​
​
Better mobs
​
We've added stackable mobs within the Dark Zone which drop nether stars. These drops will sell for a lot more in shop, and make going to Dark Zone a lot more rewarding. This will replace the current custom monsters wandering the dark zone, so after this season we will say our goodbyes to the little monkeys.​
​
Relocated the escape portal
​
We have moved the escape portal to a proper floor-level location, this way players can not camp the only way out and prevent people from making their epic escape after gathering loot. We also disabled regular​
​
Better outpost rewards
​
We will be increasing the sell multiplier of the Dark Zone outpost to 2.0 instead of 1.8.
This will make the Dark Zone area more competitive for players, and encourage PVP.​
​
​
​
Updated!
Crates
​
​
We're excited to announce that we've updated the crate rewards on our server to ensure a balanced and fair reward system for all players. Our team has worked tirelessly to ensure that every crate contains rewards that are appropriate for the current state of the server economy.​
​
We've also taken steps to fix any previous errors in crate rewards to ensure that all players receive the correct rewards. Our goal is to provide a rewarding experience for players while maintaining a fair and balanced gameplay environment.​
​
With this change, we have made sure that every reward is carefully considered to fit the current state of the server economy. With these updates, we're confident that our crate reward system will provide a more enjoyable and rewarding experience for all players.​
​
​
Updated!
Spawners
​
​
With this new reset, we will be making a change to spawner mechanics in the game.​
Spawners will now gain value every 24 hours instead of every 12 hours.​
​
This alteration was implemented to address concerns of players using shields to protect their spawners constantly, making it impossible for others to raid them and win biweekly faction top rewards. With the new mechanic, players will not be able to shield indefinitely while their spawners gain value, promoting fair competition and balanced gameplay.​
​
​
Updated!
Sugar Cane
​
​
In an effort to encourage even more competition in the game, we have decided to reduce the price of sugarcane from 500 to 100, once the grace period is over. This change will establish spawners as the primary source of value and money and will force players to prioritize placing their spawners if they want to get ahead in the competition.​
​
We understand that some players may prefer not to compete and still want a stable source of income, which is why we will still allow sugarcane to be a viable option. However, players who want to excel in the game and earn more money will need to focus on placing spawners to stay competitive.​
​
​
Updated!
Player Power
​
​
The reduction of faction size from 20 to 10 has been a great success, resulting in more factions and increased competition this season. However, players have raised concerns about the current power per player, which is not sufficient for factions to claim sugarcane farms, their base, and other claims needed for PVPing and raiding.​
​
Increasing the starting and max player power.
​
To address this issue, we have decided to increase the starting power to 50 for every player at the beginning of the world, with a maximum power of 300 per player. This will ensure that factions have the necessary power to sustain their activities, and all players will have a fair and balanced experience while playing.​
​
​
Fixed!
Bug Reports
​
This season we did our best to fix all the existing bugs that occur in our Factions Immortal server, here is a list of bugs we managed to squeeze out this season:​
Fixed boss lootbag not giving rewards on skipping animation.
Fixed 2 new masks not being available in game.
Fixed level 50 pets from KOTH loot not working.
Fixed Titan rank in God crate not actually giving the correct rank.
Fixed harvester hoe not putting cane in your inventory
Fixed Spider web range being too low.
Fixed Auction House searching putting your message in chat.
Fixed Wizard Skill.
Fixed Spawner GKit levels
Fixed Bard set not giving abilities to itself.
Fixed being able to access auction house during reboots.
Fixed being kicked for sending too many packets.
Fixed outpost not giving boosters.
Fixed level skip reward turning in to a map.
Fixed silk spawners not working.
Fixed rare key all not working.
Fixed sand wand in transfer having wrong uses. (15 instead of 100)
Fixed zombie, creeper & skeleton head being displayed wrong in /f top
Fixed being unable to use /f spawners when a faction has a colored name.
Fixed bandit bases being enabled in grace.
Fixed darkzone portal.
Fixed chunk busters breaking ichests and making the chunk unusable for another ichest.
Fixed owl pet crate reward.
Fixed being able to place escape portals on KOTHs.
​
​
Misc.
Updates & Changes
​
Multiple small changes have been made, some of these small changes are the following:​
Updated AntiCheat.
Updated some styling.
Updated payouts menu.
Added a permission to access the /f vault.
Removed the cooldown on /chunkinfo.
Removed mining fatigue on Drunk Enchantment
Added logs for starting and ending a raid in /f logs.
Made all shockwave tools have Efficiency 10
And more...
​
Question and Answers
​
​
Why did Factions Immortal reset?
​
​
Factions just needed a reset, it wasn't updated for weeks so to make factions work again was a reset required. So here it is fresh new factions with updates!​
​
This means all claims, items, money and the map will be reset. Nothing will be kept leftover from the previous map. I know this must be a disappointing revelation for a lot of you, but think about the exciting new changes, the new alliances you can forge, the new map, the new features, and updates the different kinds of gameplay and style being provided with this update will surely make it a worth-while and exciting reset!​
​
Below you can find what you will lose and for what you will keep​
​
What will I lose?​
Your claims
All items in your inventory and ender chest
Player levels & Premium Level Pass
Any currencies such as money and exp
Chatcolor permissions.
Seasonal ranks and perks.
Purchased Ranks & Rank Upgrades
Purchased Perks
Won out of crates commands/ranks
Too much information? Ready to play
Jartex
Network
?!
Log onto
play.jartexnetwork.com
and just select your game mode and PLAY!
If you have feedback or any suggestion, let us know we'd love to make this as good as we can.
​