Lead Developer
Staff member
Developer
Donator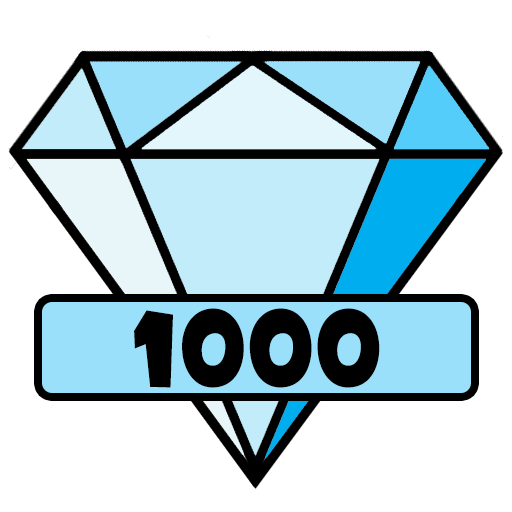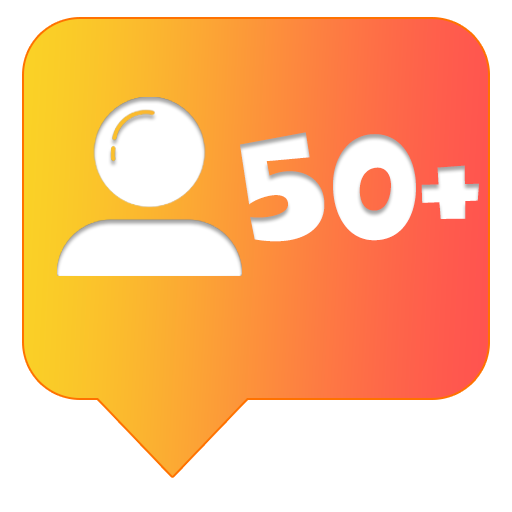 Joined

July 30, 2016
Messages

2,520
Points

205
Age

23
Prison - JartexNetwork 2022
July 22nd 2022, 18:00 GMT / 14:00 EST / 13:00 CST / 12:00 MT / 11:00 PST
​
Hello, dear
Jartex
Network
players!
A new prison season is right around the corner filled with new features and updates. We are excited to tell you what we have in store for you. So what are you waiting for! Read the post to find out!
This season we decided to take the time to enhance most existing features and make the overall Prison experience a better experience. Most existing features have been polished. Prison is a gamemode filled with features so we decided to make everything a bit more clear for long-term and new players.
Below you can find most of the changes we have made and what has been added.
If there is however still something you want to change, feel free to mention it on this thread before its release, we can still consider making the change.
We happily and proudly announce that the official new Prison season will be launching on
Friday, July 22nd, 2022
Friday, July 22nd, 2022
18:00 GMT / 14:00 EST / 13:00 CST / 12:00 MT / 11:00 PST
play.jartexnetwork.com
Please note:
The release time can be a couple of minutes later, we are trying to reach 8 PM CET.
Gi
ve
a
wa
ys
​
Would you like to give this new season a boosted start? With a free rank and/or free store coupons? Awesome! We are running an Instagram and Twitter give-away for free ranks and store credits, make sure to get yourself involved!​
En
d of
th
e w
or
ld
​
​
To celebrate the end of the season, we will be hosting an end of season event. At around 3 days before the release, we will be placing reset signs at spawn which you can click and claim a number of rewards; Free items, Free gkits, Millions of in-game money, Tons of free experience to level up your overpowered armor. Everyone will be able to finish their rankups because you can get everything for free. You can fight with everyone without the fear of losing your gear you have weeks to gather. So clearly this is the event everyone should participate in! Hop on prison and have fun!​
​
Changelog
​
​
Here is the list of the changes made for this reset. I highly suggest you give a good read over all of these to make sure you are familiar with the most recent updates and are not missing out on important details.​
​
​
Payouts!
Gang Top Rewards
​
​
Gather up, recruit only the best Prison players out there and start the grind for another season of Prison.​
This new season of prison we will have biweekly rewards for the top gangs! This will go on until the end of the season which will last exactly 6 weeks or 42 days.​
​
Every bi-weekly payout will end on a Friday, but the announcement and paying of Iron might be a day or two after that, the gang top will automatically be taken each Friday at 8 PM CET.​
View times of all payouts in the /payouts menu.​
​
End of the season rewards​
First place:
€300 worth of Iron currency.​
Second place:
€250 worth of Iron currency.​
Third place:
€150 worth of Iron currency.​
​
Bi-weekly rewards​
First place:
€75 worth of Iron currency.​
Second place:
€50 worth of Iron currency.​
Third place:
€25 worth of Iron currency.​
New!
Spawn
​
​
A new season means a new spawn. It's time to go back in time and visit a museum filled with information about the past.​
​
A new spawn with a museum theme.​
The PVP-arena contains an outpost again that you can capture with your gang.​
Looking for some help? There are plenty of NPCs explaining all the features.​
Supply drops will spawn all around the Pvp-Arena​
A new seasonal crate has been added again.​
​
​
​
​
​
New!
Events
​
​
It's finally here, the automated events!​
​
Introducing a new way to play, events! You all know the previous Milestone feature, but we decided to step up, even more, introducing the Events!​
Each event will automatically start throughout the day, and each event will have its own time you have in order to set the best time possible. These new events will be the perfect replacement for milestones.​
​
The Soul Cave will now open up every 4 hours, rather than having to complete a milestone as a server for it to open up.​
How to participate?​
Participating happens automatically, each event has its own task to do, which requires you to grind that task, and the progress will automatically be stored for you. All you have to do is start your timer using the /events command.​
Events are only available within the Island World, so you will need to be there in order to start & grind for it.​
How do we win?​
Each event requires reaching a limit of some task, these tasks are different for each event. The player who gets the goal the fastest will win. Your timer will start counting as soon as you wish it to start. This makes the event fair for everyone, even the players who stepped in later in the event.​
The Top 10 players with the fastest time for each event will earn a reward.​
What do we win?​
Besides being famous for being the #1 event player on the leaderboard you will be showered with rewards. These can differ from crate keys to tokens and much more!​
​
​
At Prison, you receive items, tokens, and much more on a regular basis. This made the overview of the things you had obtained quite hard to view.​
For this season we came up with a solution for that, the Rewards Summary.​
​
Every minute you will receive a message that contains what you have earned at that last minute.​
This includes tokens, keys, mine suit ores, vouchers, and everything that you can earn by simply mining.​
​
If there is nothing to show, then the reward summary will be skipped and will continue again once you start to earn things.​
This change will remove every single different message you previously got while mining.​
With this change, we hope to give you a better experience at our Prison server and make it easier for you to chat with your friends while grinding for your gang, or just for yourself!​
New!
Gang Level Rewards
​
Gangs have been around for many seasons so it is about time that they receive an update as well. The gang levels have been a thing since the start, but we noticed that not many players find it worth their time to grind for these Gang Levels. Due to that reason, we decided to introduce Gang Level Rewards.​
​
These rewards will give buffs to every player inside the gang, similar to the Gang Prestige buffs. But instead of obtaining these rewards by mining blocks, you can obtain them by completing Gang Missions and leveling up your gang.​
​
The maximum gang level has been reduced to 10, and here are the rewards for those 10 levels.​
​
Level 1

No extra boosts, this is your starting level.​

Level 2

5% Money Boost

5% Token Boost

10% Crystal Boost

1% Gang Shop Discount

5% Gang Item reward value​

Level 3

10% Money Boost

10% Token Boost

20% Crystal Boost

2% Gang Shop Discount

10% Gang Item reward value​

Level 4

15% Money Boost

15% Token Boost

30% Crystal Boost

3% Gang Shop Discount

15% Gang Item reward value​

Level 5

20% Money Boost

20% Token Boost

40% Crystal Boost

4% Gang Shop Discount

25% Gang Item reward value​

Level 6

25% Money Boost

25% Token Boost

50% Crystal Boost

5% Gang Shop Discount

30% Gang Item reward value​

Level 7

30% Money Boost

30% Token Boost

60% Crystal Boost

6% Gang Shop Discount

35% Gang Item reward value​

Level 8

35% Money Boost

35% Token Boost

70% Crystal Boost

7% Gang Shop Discount

40% Gang Item reward value​

Level 9

40% Money Boost

40% Token Boost

80% Crystal Boost

8% Gang Shop Discount

45% Gang Item reward value​

Level 10

50% Money Boost

50% Token Boost

100% Crystal Boost

10% Gang Shop Discount

50% Gang Item reward value​
New!
Special Sets
​
​
Gangs are not the only feature that we have had on our Prison server for a while, we have also had Special Sets for multiple seasons in a row. These sets are fine, but we believe they can have a bigger impact, so we are giving that a full revamp with new sets and new abilities.​
​
The following 5 sets will now make a place in our Prison server, replacing the old ones:​
​
Smuggler Set

Gangster Set

Hitman Set

Warden Set

Bandit Set
Quick and stealthy like a real criminal.

- A 3% chance to get a speed boost when you are hit.
- 10% less damage is taken from all enemies.
- Permanent Speed III

A real gangster knows how to escape from a fight, but not without throwing a punch.

- A 5% chance to deal knockback to all players around you.
- 10% increased damage to all enemies.

A hitman needs high damage to quickly eliminate their targets.

- 15% increased damage to all enemies.
- Deal 5% extra damage to slowed enemies
Protecting the prison with their heavy geared armor sets.

- 5% increased damage to all enemies.
- 15% less damage is taken from all enemies.

Going in for that quick extra cash.

- 100% Head drop chance, no headless required.
- 10% increased damage to all enemies.

​
​
New!
Skull Rewards
​
Ever wanted to make some money on slaughtering players? Now you can!​
Upon obtaining the new crystal enchantment Headless, you will now be able to trade in these heads for some cash.​
This will make PvPing riskier and adds a whole new strategy to our Prison server.​
Upon selling this head you will receive 10% of the player's balance that you killed. So this will add a whole new level to PvP, making it a risk to just drop in and fight without making sure you have spent your money wisely. One mistake can make a whole difference.​
To prevent people from sniping money from players you will only be able to sell the head within 1 hour after obtaining it.​
Sell your heads with /sellhead. This command can be used within combat. You are able to sell the head instantly after obtaining it!​
Updated!
Tab List
​
​
The tab list is a great way to show useful information, and we have noticed that for the past few seasons. However, the community has made an excellent suggestion that we will be implementing for this season as well.​
​
Boosters are important for the Prison Economy, so you should easily be able to tell if one is active or not. That's why we will be adding the boosters to be shown on the Tab List as well.​
​
This will make the tab list showing the players a bit shorter, but we think that adding the boosters is a must-have and will make it easier for players to play around them as well.​
Updated!
Skills
​
We all know that skills have been a great addition to Prison, but they are not as impactful as they should be. Leveling up takes a while, and the abilities you obtain from the skills aren't the greatest either.​
​
That's why we decided to rework the existing skills, rebalancing the experience curve and also changing some skills with the abilities they have.​
The 5 skills will now have the following abilities at Prison:​
​
Swords

Adventurer

Lucky

Gambling

Drugs

Ability I - Level 1 - Serrated Strikes

Turn your next hit into an AOE hit. The AOE damage is single target damage / 4. It also has an added special effect, where it has a chance to apply Rupture, a special effect that's basically bleeding.
Ability I - Level 1- Double Drops
Increases the chance of obtaining double ores from the Soul Cave.
Ability I - Level 1 - Extra Lucky

Gain double the rewards from Lucky Blocks.
Ability I - Level 1 - Double Drops

A chance to gain double rewards from crate keys.
Ability I - Level 1 - Replanting

A chance to instantly replant harvested drugs.
Ability II - Level 1 - Counter Attack

When blocking your sword, you have a chance to reflect 50% of the damage taken.
Ability II - Level 25 - Mass Miner

Instantly break Soul Cave ores. Shift right-click your pickaxe to activate.
Ability II - Level 15 - Summoning

A higher chance to spawn Lucky Blocks while mining.
Ability II - Level 25 - Re-roller

A chance to obtain a re-roll token from lucky blocks when mined.
Ability II - Level 20 - Double Drops

Increased the chance of obtaining double drugs loot from harvesting.

Ability III - Level 1 - Rupture
This is a bleeding effect, that increases in duration the higher the level of your sword is.


Ability III - Level 30 - Slayer

Deal double damage to the mobs inside the Soul Cave

Ability III - Level 50 - Drug Crystals

Gain crystals every time you sell the daily limit of a drug type.
Updated!
Private Mines
​
The Private Mines will also be receiving some changes. We want a private mine owner to have as much accessibility as possible, and of course, it is important to get players to mine in your mine in order to get some of that juicy tax. We have applied the following four changes to the private mines:​
Private Mine List​
The /pm list will now show the blocks inside of the mine with their percentage, the sell multiplier, and the needed reset percentage.​
Added a sell multiplier upgrade.​
Now everyone can enjoy some extra multipliers in your mine while you sneakily increase the tax rates to become even richer!​
Added prestige mines.​
Once you have unlocked the prestige mines you can now also select them as your Private Mine.​
​
Added a setting for bombs​
As a private mine owner you can now select who is allowed to use bombs inside of your Private Mine.​
Updated!
Drugs
​
​
Harvesting and selling drugs at Drug Dealer William is a great way to make some money in our Prison server. But as it is really time-consuming we decided to make it worth your time a bit more. We have increased the rewards that you obtain from selling a full daily batch, and we have made it so that these rewards will now scale with your prestige as well.​
​
​
Besides increasing the rewards we also will introduce 3 new drug types that you can plant inside your cell.​
These 3 new drug types are:​
Tobacco​
Salvia​
Peyote​
All the 3 new drugs will have 3 different stages of growth and will drop between 1 or 3 of each.​
​
Misc.
Updates & Changes
​
​
Multiple small changes have been made, some of these small changes are the following:​
Updated Anticheat
Buffed Drug Lord Special Set
Fixed star crates from mystery man
Added more tags
Added legendary gembox to soulshop
Updated gladiator pet abilities
Removed the collector, everything will go in to your mail delivery
Fixed uneven amount of tokens being able to be withdrawn
Fixed charity enchantment
Fixed cursed special set
Added enchanttoggle for key backpacks
And much more!​
Questions & Answers
​
​
​
Prison is already up for some time. A reset has to happen to change and improve with lots of excellent new features, to make the game more exciting for you all! This then allows you players to have a fresh start and new players can begin to play without any significant disadvantage.
​
​
This means all cells, items, money and the map will be reset. Nothing will be kept leftover from the previous map. I know this must be a disappointing revelation for a lot of you, but think about the exciting new changes, the new alliances you can forge, the new map, the new features and updates the different kinds of gameplay, and style is provided with this update will surely make it a worth-while and exciting reset!​
​
Below you can find what you will lose and one for what you will keep​
​
Your cells.
All items in your inventory and ender chest.
Any currencies such as money and exp
Chatcolor permissions.
Seasonal ranks and perks.
Premium Level Pass & Player Levels
Prestiges.
Purchased Ranks & Rank Upgrades.
Purchased Perks.
Won out of crates commands/ranks.
Too much information? Ready to play
Jartex
?!
Log onto
play.jartexnetwork.com
and just select your game-mode and PLAY!
If you have feedback or any suggestion, let us know, we'd love to make this as good as we can.
​