Joined

May 2, 2016
Messages

4,262
Points

157

Eternal Factions - JartexNetwork 2021
15 May 2021, 18:00 GMT / 14:00 EST / 13:00 CST / 12:00 MT / 11:00 PST
​
Hello, dear

Jartex

Network

players.

We are finally bringing you a brand new Eternal Factions season! In this 2nd season, we've implemented a few additions and modifications towards the most important aspects of the game mode, as well as we have removed certain other aspects which received feedback after the game mode's release.

We've got rid of multiple bugs which have been reported in the previous season, therefore this new season should have a better start, although, if you were to encounter any bugs and/or issues within this new season, please submit a Bug Report.
Are you ready to hop into a new season?
Saturday 15 May 2021, 8 PM CET
brand new Factions Eternal season, make sure to be there by the time it releases!
Saturday 15 May 2021
18:00 GMT / 14:00 EST / 13:00 CST / 12:00 MT / 11:00 PST
play.jartexnetwork.com



Please note:
The release time can be a couple of minutes later, we are trying to reach 8 PM CET.
itsalmo.st is a snazzy free countdown tool designed and developed by Type/Code. Create and share your own countdown to anything.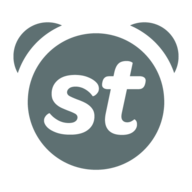 itsalmo.st
Grace Period (no explosions)
:
7 days.
First hour:
No flight, No wilderness command, No hunger loss, No ender pearls.
World Corners:
20
Faction size:
20 members
Faction shield:
12 hours
Cannoning speed:
3 seconds
Gi
ve
a
wa
ys
​
Would you like to give this new season a boosted start? With a free rank and/or free store coupons? Awesome! We are running an Instagram and Twitter give-away for free ranks and store credits, make sure to get yourself involved!​
Welcome back to Instagram. Sign in to check out what your friends, family & interests have been capturing & sharing around the world.
www.instagram.com
Changelog
​
​
Here is the list of the changes made for this reset. I highly suggest you give a good read over all of these to make sure you are familiar with the most recent updates and are not missing out on important details.​
New!
Builds / Worlds
​
​
Every season needs its brand new spawn and buildings, therefore we've decided to have a Jungle Theme for this season. We loved how it turned out to be, and we hope you all do too! There will be a jungle-themed warzone around this spawn, which will include 4 different KotTHs for you to enter.​
You will also be able to find supply crates that have been dropped into the warzone every hour. You can claim these supply crates by clicking on them to receive some great rewards!​
​

​
There will be a total of 20 corners, these being the following:​
​
The border for

overworld

will be 10,000 x 10,000 (-5,000 to 5,000) - Spawn in the middle.
1,000 x 1,000 warzone.
Koth at each side of /spawn close to spawn.
All chunks preloaded.
The border for

endworld

will be 10,000 x 10,000 ( -5000 -> 5000) - Warp in the middle.
Flat sandstone from Y:1 to Y:30.
1 Koth.
Jungle World

(/warp pirate)

​
The border for

jungleworld

will be 7,500 x 7,500 ( -3750 -> 3750) - Warp in the middle.
Flat green clay from Y:1 to Y:30.
Outpost will be located within this world.
Roman World

(/warp roman)

​
The border for romanworld will be 7,500 x 7,500 ( -3750 -> 3750) - Warp in the middle.
Flat sandstone from Y:1 to Y:30.
1 Koth.
Knight World

(/warp knight)

​
The border for

knightworld

will be 7,500 x 7,500 ( -3750 -> 3750) - warp in the middle.
Flat green clay from Y:1 to Y:30.
1 Koth.
New!
Faction Token Shop
​
​
The faction tokens have been used to purchase perks for your faction, though once you have reached the max amount of perks, your tokens were no longer useful. Due to this same reason, we have decided to add a brand new Token Shop! In this shop you will be able to purchase items in exchange for tokens, so will not be able to put them to use after maxing your perks.​
New!
Koth/Outpost Bosses
​
​
An outpost/koth will start every 4 hours. Instead of having to camp in a place, a random boss will be spawned. You will have to kill this boss in order to earn a "Blessing".​
A blessing is a buff/boost, and every boss has its different types of boosts within their blessings. Once you kill the Slayer Outpost, you will receive a "Slayer Blessing" which will either buff your grinding, give you an exp boost, give you a mobcoin boost, etc. There are enough types of blessings for you to cover all aspects of the gameplay.​
New!
Faction Bundle
​
​
This is a brand new bundle we've decided to implement, a bundle that will provide your faction with all of the items you need to get started. In order to receive this bundle, you must have a total amount of 15 members in your faction. You must contact a member of Team Factions on our Discord server or a staff in-game. Keep in mind that you may be questioned prior to receiving the bundle, as we'd like to ensure fairness to everyone.​
These faction bundles include temporary ranks, trench tools, chunk busters, and even more to get you and your faction settled!​
Updated!
Factions Rules
​
​
Our Factions Team has been working on establishing better rules in order to make your gameplay experience more enjoyable. We have implemented a few rules that have been suggested by the community, rules which will be public soon within the
rules page
, and the /f warnings after the game mode gets released, so make sure to read them.​
Updated!
Wild Area
​
​
In the wild area, you are able to kill some unique creature to earn some extra cash, experience, and even mobcoins. This wild area will be accessible through a warp, and it will provide you with a great way to start your season by killing dangerous and overpowered mobs that spawn periodically, these mobs will drop special loot, which you will be able to sell for high prices within the shop.​
We have completely updated the Wild Area to increase its worthiness of grinding and spending your time there. Here are a few changes we've implemented:​
The price of the wild dust obtained has been buffed.​

The m

ob spawn ratio has been changed.

​

Added a portal which teleports you back to the warzone, this way people can run and have more fun.

​

Commands such as /pv, /ah, and /tphere have been disabled.

​
Please keep in mind that PvP will always be

enabled

! So make sure to bring your best equipment.
​
Fixed!
Bugs
​
​
We did our best to polish and fix as many existing bugs inside the eternal Factions server. We have looked through all the bug reports and managed to fix them. If you come across any bug with the new release, make sure to report them at our forums under the bug reports section.​
Here are a few of the bugs we squished out:​
Fixed not being able to use /rename whilst being muted.
Fixed Destroy dust bug
Fixed Refresh scrolls not working
Fixed auction house bug.
Fixed Blaze suit
Fixed Invsee bug
Removed!
Special Sets
​
​
We have removed all the special sets to make the PvP experience more enjoyable and more balanced for everyone within the current PvP system on Factions Eternal.​
​
​
Misc.
Updates & Changes
​
Multiple small changes have been made, some of these small changes are the following:​
Added a gapple cooldown
Blocks placed with printer will now also show within /f inspect
Increased faction power from 50 > 55
Updated warp menu
Removed blocks placed from /stats
Added a golden apple cooldown
Throwable creepereggs are added to the shop
Anticheat is tweaked
Updated rank voucher
Updated all /settings
Updated all placeholders.
Updated all plugins
Updated the leaderboards you can now switch between weekly/monthly/ all time.
Questions & Answers
​
​
Why does eternal factions reset?​
Eternal is already up for some time. A reset has to happen to change and improve with lots of excellent new features, to make the game more exciting for you all! This then allows you players to have a fresh start and new players can begin to play without any significant disadvantage.​
​
This means all claims, items, money and the map will be reset. Nothing will be kept leftover from the previous map. Of course, all purchases will be reissued so nobody will be out of pocket in that regard. I know this must be a disappointing revelation for a lot of you, but think about the exciting new changes, the new alliances you can forge, the new map, the new features and updates the different kind of gameplay, and style being provided with this update will surely make it a worth-while and exciting reset!​
​
Below you can find what you will lose and one for what you will keep​
​
Your claims
All items in your inventory and ender chest
Any currencies such as money and exp
Chatcolor permissions.
Seasonal ranks and perks.
Purchased Ranks & Rank Upgrades
Purchased Perks
Won out of crates commands/ranks
Too much information? Ready to play
Jartex
?!
Log onto
play.jartexnetwork.com
and just select your game-mode and PLAY!
If you have feedback or any suggestion, let us know, we'd love to make this as good as we can.
​