Lead Developer
Staff member
Developer
Donator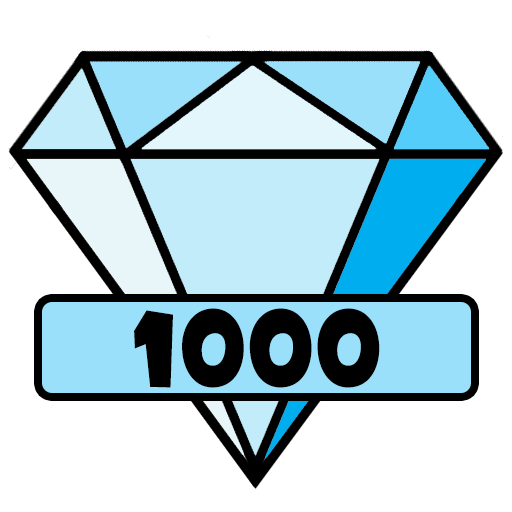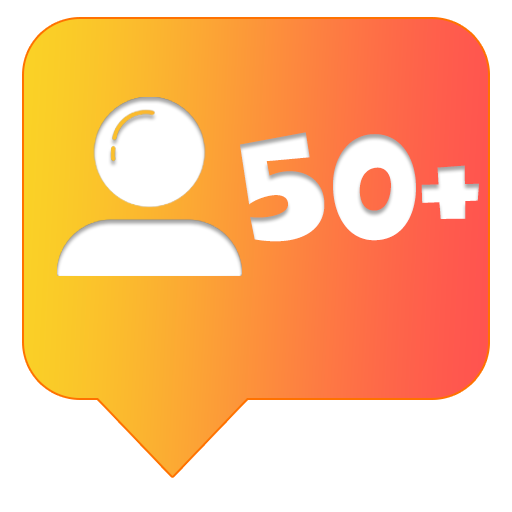 Joined

July 30, 2016
Messages

2,030
Points

180
Age

22

SkyBlock Dream - JartexNetwork 2022
March 11th 2022, 19:00 GMT / 14:00 EST / 13:00 CST / 12:00 MT / 11:00 PST
​
Hello, dear
Jartex
Network
players!
A new SkyBlock Dream reset is right around the corner, filled with amazing new features and improvements that you can explore. For this season we decided to work on the Boss World and its features, and we added some more content for players that love to grind as well. On top of that, we made the required quality of life updates to make our SkyBlock Dream server even better.
A season filled with adventures, features, and a lot of improvements, so what are you waiting for, find out what we have in store for you with this reset.
We happily and proudly announce that the official new Skyblock Dream's season will be launching on
Friday, March 11th, 2021.

Friday March 11th 2022
19:00 GMT / 14:00 EST / 13:00 CST / 12:00 MT / 11:00 PST
play.jartexnetwork.com
Please note:
The release time can be a couple of minutes later, we are trying to reach 8 PM CET.
Gi
ve
a
wa
ys
​
Would you like to give this new season a boosted start? With a free rank and/or free store coupons? Awesome! We are running an Instagram and Twitter give-away for free ranks and store credits, make sure to get yourself involved!​
En
d of
th
e w
or
ld
​
​
To celebrate the end of the season, we will be hosting an end of season event. At around 3 days before the release, we will be placing reset signs at spawn which you can click and claim a number of rewards; Free items, Free gkits, Millions of in-game money, Tons of free experience to level up your overpowered armor. Everyone will be able to finish their rankups because you can get everything for free. You can fight with everyone without the fear of losing your gear you have weeks to gather. So clearly this is the event everyone should participate in! Hop on SkyBlock Dream and have fun!​
​
Changelog
​
​
Here is the list of the changes made for this reset. I highly suggest you give a good read over all of these to make sure you are familiar with the most recent updates and are not missing out on important details.​
New!
Spawn
​
​
A new season means a new spawn and a new warzone. It is time to put on your space suit because it is time to make a trip to the stars and beyond.​
​
A new spawn & warzone with a space theme​
Looking for some help? There are plenty of NPCs explaining all the features.​
The Jartex Drops make their return after being gone for December month.​
A new astronomical seasonal crate has been added again.​
​
​
New!
Island Top Rewards
​
​
Gather up, recruit only the best SkyBlock players out there and start the grind for another season of SkyBlock.​
This new season of SkyBlock we will have biweekly rewards for the top islands! This will go on until the end of the season which will last exactly 7 weeks or 49 days.​
​
End of the season rewards
​
First place:
€300 worth of Iron currency.​
Second place:
€250 worth of Iron currency.​
Third place:
€150 worth of Iron currency.​
​
First place:
€75 worth of Iron currency.​
Second place:
€50 worth of Iron currency.​
Third place:
€25 worth of Iron currency.​
​
​
​
New!
Brand new Boss World
​
The Boss World is one of our biggest features at SkyBlock Dream, but it has been the same for a while. So for this season, we decided it was about time to give you something new, something exciting, and something that you can explore!​
​
The Boss World has been given a full overhaul and has been re-built from the ground up, we want the Boss World to be more than just a never-ending grind, so we added some adventure-based features in this new world as well.​
​
Brand new Boss Spawns​
Each boss has their own theme, and they will receive a better spawn area that matches this theme as well.​
​
Explore the Boss World​
Explore the lost villages, adventure across some abandoned buildings, find out the deepest and darkest secrets of the boss world and meet some friendly NPCs across the way, these NPCs might even help you out to become the #1 Island? Will you trade your valuable resources with them for some exclusive items?​
​
4 New Bosses make their entrance into this world.​
The Boss World is home to many creatures, and for this season 4 more will take their place within the world.​
​
Cockatrice

-

A crazy chicken that is ready to take you down.​
Ectoplasm

-

A mutant boss summoning nuclear powers.​
Taurus

-

This bull-like creature will charge attacks at you with blazing speed.​
Atrophius
-
Freezing everyone and anyone around it.​
​
New!
Eternal Bosses
​
Eternal Bosses are stronger bosses than you are used to, but these bosses will also drop way better loot.​
Each time a boss spawns there is a 5% chance it will become eternal, this is some sort of evolved version of the boss attacking way faster, and the boss will have more health as well.​
​
How to find Eternal Bosses?​
When you come across an Eternal Boss make sure to take your Island members with you as these bosses are way stronger than you are used to. A high risk - high reward type of situation, because upon slaying these bosses you will earn a bunch of Eternal Scrap, and extra loot on top of the normal boss drops. You might even go home with some Eternal Trophies.​
​
New!
Eternal Enchantments
​
With Eternal bosses come Eternal enchantments. These Eternal enchantments are strong and powerful enchants.​
Such enchants cost a lot of power to activate, so you will be needing Eternal Scrap that you obtain from killing Eternal Bosses each time one of these enchants activates an amount of Eternal Scrap is consumed, you can toggle the usage as well.​
​
Here are the Eternal Enchantments that will be added this season:​
​
Aegis I-IV

-

Regenerate health while blocking, after regenerating this will go on a small cooldown.​
Purge I-III

-

A chance to remove all of your enemy's buffs.​
Internal I-V

-

Bypass your enemy's absorption hearts and directly damage their normal health.​
Spiked I- VII

-

Deal a small amount of damage every time you get hit​
​
​
New!
Mining Areas
​
In the new boss world, you will find a new cave system where you can mine for the enchanted ores. These mines are filled with new monsters that will attack you upon entering their mining area, so make sure you go in prepared.​
These little monsters will have a chance to drop some good loot as well, no why not go on a slaughter spree instead of mining some days?​
​
Mini Mining Boss​
Each mining area has a small chance of spawning a little mini boss. These mining bosses will not be as strong as the regular bosses, but will drop a bunch of enchanted minerals that you can sell in the server shop.​
​
​
New!
Delivery System
​
The mailman is working extra hours for you. With the new mail delivery, you will be able to send items to your friends, even when they are offline.​
You can send up to 18 items per delivery, and the player you sent it to can pick it up at any given time.​
​
Sending a delivery.​
To make a delivery simply type /delivery <player name>, an inventory will pop-up where you can drop your items in to, the delivery man will make sure all these items come in 1 small package to the person you are sending it to. Close the inventory when you are done sending the items or click the Cancel button to cancel.​
​
Picking up your deliveries.​
To pick up deliveries, type /deliveries, or visit the Delivery Man at spawn, he will take care of all your incoming packages until you have claimed them.​
Updated!
Crates
​
​
We have given an update to the crates as well for this season. We have changed a lot of rewards and tweaked the crate system to have a better implementation as well. On top of that, we also added some new and unique features for the crate keys that you open as well.​
​
One Time Rewards​
You will only be able to get these rewards one time, or if mentioned, the amount of time it is displaying. After obtaining the reward for the named amount of times you will no longer be able to receive these rewards until the next season. This allows us to add more crazy valuable rewards into the crates.​
​
Re-rolling​
Re-rolling a crate reward is something you all have wished for, and for this season we will be implementing this feature. There will be an option to re-roll your crate rewards, however, this is not guaranteed, you will either need to be lucky with your new Gambler Pet, or you can obtain a re-roll token in-game in order to be able to re-roll your next reward.​
​
Updated!
Pets
​
We have added 2 new pets and added an option to give your pet a little name.​
​
Wizard Pet

-

This pet will help you out with your custom enchants.​
Gambler Pet

-

A chance to get a re-roll from your crate key. A re-roll means you can roll again if you did not like the reward.​
​
Pet renaming​
We know a pet is your best friend, so we also added the ability to name your pets. The name will be displayed above the pet when it is following you around.​
Updated!
Mob Suits
​
Mob Suits upgrades have been changed as well, the upgrades will now buff you in a more useful way for SkyBlock Dream.​
Some of the buffs that a mob suit will give are:​
Boosted mob coins - More buffs for mob coins​
Boosted experience - Added buffs for the experience drops.​
Updated!
Player Levels
​
​
We will be adding Premium Rewards. These rewards can be unlocked by purchasing the expansion for the player levels. With this feature unlocked, you will receive even more rewards. But don't worry, even after completing the levels you can still unlock this and claim the rewards that you haven't claimed yet.​
​
To make it a bit clear we will now also send you your progress of all the tasks needed to be done for a level when you complete a task. As well as sending you the tasks that you need to do for the next level as soon as you level up.​
​
​
Misc.
Updates & Changes
​
Multiple small changes have been made, some of these small changes are the following:​
Updated all plugins.
Tweaked minion rates.
Fixed all skills.
Fixed itemfilter.
Updated itemfilter.
Enabled bow boosting.
Added music discs as mob drops.
Removed combat tag from smaller boss world minions.
Made cosmetics more obtainable.
Slightly decreased the prices of enchanted ores.
And much more!​
Question and Answers
​
Why does Skyblock Dream reset?
​
SkyBlock Dream is already up for some time. A reset has to happen to change and improve with lots of excellent new features, to make the game more exciting for you all! This then allows you players to have a fresh start and new players can begin to play without any significant disadvantage.​
This means all cells, items, money and the map will be reset. Nothing will be kept leftover from the previous map. I know this must be a disappointing revelation for a lot of you, but think about the exciting new changes, the new alliances you can forge, the new map, the new features and updates the different kinds of gameplay, and style is provided with this update will surely make it a worth-while and exciting reset!​
Below you can find what you will lose and one for what you will keep​
Your island.
All items in your inventory and player vaults.
Any currencies such as money and exp.
Chatcolor permissions.
Seasonal ranks and perks.
Island statistics.
Purchased Ranks & Rank Upgrades.
Purchased Perks.
Won out of crates commands/ranks.
Too much information? Ready to play
Jartex
?!
Log onto
play.jartexnetwork.com
and just select your game mode and PLAY!

If you have feedback or any suggestion, let us know we'd love to make this as good as we can.
Thank you
​
Last edited by a moderator: