Joined

May 2, 2016
Messages

4,492
Points

209
Prison - JartexNetwork 2021
April 10th2021, 19:00 GMT / 14:00 EST / 13:00 CST / 12:00 MT / 11:00 PST
​
Hello, JartexNetwork players.
We understand how frustrating a season could've been after a few weeks into it, being able to max out your items at a fast pace, as well as the players eventually taking a much longer time to rankup.
After a long time of the community asking for it, the time has arrived, and the Prison game-mode is coming back powerful and with the potential of improving everyone's gameplay experience. You will be able to notice multiple additions, changes, and improvements made to this season, some of these major changes being the addition of Pickaxe Prestiges, a complete overhaul of the rankup prices, the introduction of prestige mines, and much more!
Adding to what has been stated above, we have ensured to improve the overall look and performance of this season drastically, a factor you will notice as you play the game-mode. Just how we have brought into life some cool features and game-mode functions, we have also made sure to distribute these features properly in order for both the player and gangs to see an effect and have an impact.
With great pleasure and joy, we can officially announce that the season will be released on
Saturday 10 April 2021
.
We hope to see you enjoy the new grinding aspect we have implemented.
You would like to start the season well? With a free rank or some free store credit? Amazing!
We're running an Instagram and Twitter giveaway for a free rank or some store credit so head over and get involved.
Welcome back to Instagram. Sign in to check out what your friends, family & interests have been capturing & sharing around the world.
www.instagram.com
Saturday 10th April 2021
19:00 GMT / 14:00 EST / 13:00 CST / 12:00 MT / 11:00 PST
play.jartexnetwork.com
Please note:
The release time can be a couple of minutes later, we are trying to reach 8 PM CET.
itsalmo.st is a snazzy free countdown tool designed and developed by Type/Code. Create and share your own countdown to anything.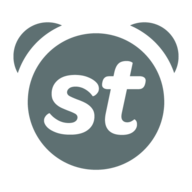 itsalmo.st
If you do encounter any bugs or any issues be sure to make a bug report as we shall be closely looking at that section to fix things as soon as possible on the new reset!

End of the Season event
To celebrate the end of the season, we will be hosting an end of season event. At around 5 days before the release, we will be placing reset signs at spawn which you can click and claim a number of rewards; Free items, Free gkits, Millions of in-game money, Tons of free experience to level up your overpowered armor. Everyone will be able to be the richest because you can get everything for free. You can fight with everyone without the fear of losing your gear you have weeks to gather.​
So clearly this is the event everyone should participate in! Hop on prison and have fun!​
There may be additions to this over the next few days, or there may be things we've forgotten to add. So, let's not make it longer and go straight to what we have updated:
Changelog
New! Buildings
With the new season, we have also implemented a brand new

jail-themed

-map, for which spawn we loved, and hope you do too!
​
There will be a warzone behind the spawn point, which includes the PVP area, but also the PVPmine you can enter.

New! Pickaxe Prestiges
One of our focuses this season is making sure that gameplay is fresh and exciting throughout the season with a constant grind. In order to improve progression, we are introducing Pickaxe prestige, a feature intended to prevent players from having maxed pickaxes within 1 week.​
At the start, enchants will have initially lower level limits. In order to access the higher levels, you must prestige your pickaxe! There is however one catch to prestiging your pickaxe! We have put certain requirements in a place like mine x amount of blocks and have x amount of levels unlocked before you can prestige your pickaxe.
​
Example: Prestige 0 pickaxes can have a max of fortune 500, when you prestige your pickaxe you can have a maximum of 1000 fortune, prestige your pickaxe again and you can have 1500 fortune and prestige for the third time and you can have fortune 2000, this is done for almost each enchantment.

Each prestige will reset all the levels except fortune and efficiency haste speed and night-vision.

Will you prestige your pickaxe in order to have a higher level cap?
Updated!
Player Prestiges
As we are currently speaking about prestiges, I will continue with the topic, we have not only added pickaxe prestiges, but we have also
re-worked the player prestige
.​
​
We have added a new currency that you need to prestige and should encourage and motivate players to spend time at the PvP mine.​
In return for risking your life within the PvP area, you will be rewarded, as we are introducing prestige mines in this season with great sell prices!​
New!
Currency
​
​
Along with this reset, we are introducing a new currency called
beacons
! Our main focus with these beacons is to stimulate and promote the PvP in the game-mode, as well as this will bring a different gameplay-style we have not experienced yet, instead of mining being the only way to prestige.​
Beacons can only be found within spawn in the PvP mine, therefore you will need to enter PvP in order to get beacons.
These beacons will be needed for prestige, each prestige will require x amount of beacons.
We hope you like this addition. Keep in mind not to bring your best equipment, as you could lose it!​
​
New!
Prestige Mines
​
​
Prestiging needed to become more rewarding, more profitable, and most importantly, it should serve a purpose for a bigger economy, prestiging has not been such a rewarding activity, though that will change this season! We have decided to
implement prestige mines
for the following prestiges reached; 1, 10, 25, 50, 100, 200, 350, 500.​
​
A gland look at the newest prestige mines:​



The blocks within the mine will be different on release!​
​
Equal to the sell prices of the

Blackhat

mine​

Equal to the sell prices of the

Lunatic

mine​

Equal to the sell prices of the Murderer mine​

Equal to the sell prices of the

GodFather

mine​

10% sell increasement from the previous mine.​

10% sell increasement from the previous mine.​

20% sell increasement from the previous mine.​
​
​
​
Updated!

Enchanting & New enchantments
A major improvement has been made to the enchanting system, it used to be a time-consuming duty to

upgrade your pickaxe's level

by thousands every time you had the required amount of tokens, this will no longer be an issue!
​
You are now able to upgrade your items by 1x, 5x, 100x, or as much as your tokens allow you to.
Not only have updated the way of enchanting, we will also be introducing 3 brand
new prestige enchantments,
meaning you must reach a certain prestige in order to unlock them.​
Bowling ball - Will roll a bowling ball in a straight line and mines all the blocks. (Prestige 3)
Ghosts - Spawns little ghosts flying around the mine that will mine blocks for you. (Prestige 5)
Cosmic Blasts - This enchant will create a star while you're mining, this will basically be an Explosive enchantment but in the shape of a star. (Prestige 5)
New! Pickaxe Gems
Gems can be applied to your
pickaxes
in order to
improve them
, as of now, pickaxe enchantments have a % chance of taking effect within the mine, by applying these gems, you would increase its chance, meaning you'd be improving the enchantment. For example, if explosive has a 40% chance to get activated, a 5% explosive gem will make your pickaxe have 45% chances to make the enchantment work.​
You are able to add a maximum amount of 5 gems to each pickaxe.
Gems can be found by mining blocks, every x amount of blocks mined will get you a mystery gembox, these mystery gemboxes have different tiers.
The higher the mystery box tier is, the more % you will get out of their content.​
25,000 Blocks Mined
x1

Common

Gem Box
75,000 Blocks Mined
x1

Rare

Gem Box
150,000 Blocks Mined
x1

Ultimate

Gem Box
400,000 Blocks Mined
x1

Legendary

Gem Box
​
New!
Miner Suits
You will now be able to find new types of
ores whilst mining
, ores which will depend on the level of your pickaxe, the higher the level of your pickaxe, the better the ore quality you would get. You will be able to unlock Miner Suits with these ores.​
Miner suits will provide you with a booster effect depending on how many pieces of that ore's armor you have equipped, as well as the quality of the ore.
Rubies

Requires pickaxe level

1-25

Sapphires
Requires pickaxe level

25-100

Opals

Requires pickaxe level

100

+
​
Ruby

Miner Suit
Provides you with a money boost.

Sapphire

Miner Suit
Provides you with a crystal boost.

Opal

Miner Suit
Provides you with a token boost.
New! MinePoints
Once again, we want to introduce a
brand new currency called MinePoints
. The MinePoints are a currency value for you and your gang, which will
contribute
to your Gang's buffs and/or value. The main purpose of being part of a gang, or owning one, is to compete against the other gangs along with your friends, and with the introduction of this new currency, it will become quite more interesting. Each gang member can mine blocks for their gang and whenever they mine x raw blocks, your gang will receive a MinePoint.​
MinePoints can be spent on the following upgrades for your gang.​
Smuggler: Decreases your gang shop item's costs.
Income Boost: Increase the base money made from selling items.
Luck: Increases process chance for all pickaxe enchants.
Gang Value: You can spend MinePoints directly on the gang shop to increase your gang's value.
Change!
Rankup rebalances
The most important part is making sure that the rankup feels right. We have completely
redone all rankup prices
. This should make it a fun, fast-paced process without losing the grinding experience. The main reason to rebalance the rankup prices was to motivate the players to spend more time playing the game-mode they enjoy, as they will be able to see progress being made easier and more frequently.​
New! Flip Modes
​
Everyone is already familiar with the concept of coinflip, we will now however introduce
2 new features
for those who are brave enough to put their most important currencies on the line.​
With itemflip you can add an item of your choice, which will be gambled against someone else's item. Would you like to flip your pickaxe against someone? That is now possible!
TokenFlip​
Tokens became a very important currency within prison, everyone uses it for their pickaxes, so why not also add a concept of coinflip for it. This is what we did! Now you can flip your tokens with /tokenflip.
Choose the flip that you wish to participate in and try out your luck!​
Misc. Updates & Changes
Here's a list of some of the smaller things that have been added with this update.​
Updated all plugins.
Fixed that you could break armor stand within cells.
Updated shop with new misc items.
Added a help item within your Hotbar.
Enabled auction house bidding
Fixed getting kicked when you walk on farmland.
Prison bombs updated to no longer leave TNT or blocks in the maps.
Fixed mysteryman errors.
A new seasonal crate has been added.
Added a rank-up NPC for each mine.
Updated the kit menu.
Removed pickaxe crate keys.
Added a booster sorting system.
Enabled auction house bidding.
Updated the leaderboards you can now switch between weekly/monthly/ all time.
You no longer need to go through all ranks after prestiging.
Updated /invsee so you can also see armor.
These are only a few of the additions we will be implementing into the new server. You'll need to play to find out more! Stay tuned for some upcoming Sales. Soon to be announced! That's about it from our end, and a big thanks to you all for being so patient!​
​
Please note:
Any suggestions for changes feel free to leave them in the comments.​
​

Question and Answers
​
Why does prison reset?​
Prison is already up for some time. A reset has to happen to change and improve with lots of excellent new features, to make the game more exciting for you all! This then allows you players to have a fresh start and new players can begin to play without any significant disadvantage.​
​
This means all cells, items, money and the map will be reset. Nothing will be kept leftover from the previous map. Of course, all purchases will be reissued so nobody will be out of pocket in that regard. I know this must be a disappointing revelation for a lot of you, but think about the exciting new changes, the new alliances you can forge, the new map, the new features and updates the different kind of gameplay, and style being provided with this update will surely make it a worth-while and exciting reset!​
​
Below you can find what you will lose and one for what you will keep​
​
What will I lose?​
Your cells
All items in your inventory and ender chest
Any currencies such as money and exp
Chatcolor permissions.
Seasonal ranks and perks.
Prestiges
What will I keep?​
Purchased Ranks & Rank Upgrades
Purchased Perks
Won out of crates commands/ranks

Too much information? Ready to play Jartex?!
Log onto
play.jartex
network.com
and just select your game mode and PLAY!
If you have feedback or any suggestion, let us know we'd love to make this as good as we can.

Thank you
​