Joined

May 2, 2016
Messages

3,987
Points

127

Eternal Factions - JartexNetwork 2021
February 6th 2021, 19:00 GMT / 14:00 EST / 13:00 CST / 12:00 MT / 11:00 PST
​
Hello, players of
JartexNetwork
,
A brand new faction reset, and what for reset, not just a regular reset! We are happy to announce to you a whole new faction experience here at JartexNetwork, introducing you to
Eternal Factions.
Eternal Factions will be our second, brand new Faction server on JartexNetwork next to the current, which will be renamed to, Immortal Factions. Before you start to make any assumptions we would like you to read the post and know why we have decided to add this realm.
To stop any rumors about factions immortal, it will stay, it will receive just as many resets as it did last year, and it still gets as much attention as we have always given it.
So with that out of the way, let's talk about the new eternal realm. This new realm is there for current players and/or new players that like a different kind of gameplay of factions, gameplay that we are currently not able to provide within factions because of its setup and gameplay style.
With the introduction of eternal factions we hope to provide new and different gameplay from immortal factions, starting with our custom enchants system. We will be stepping away from the current custom enchants and will be introducing a unique new charms enchanting system. There has always been discussion about the enchantments some people like them and others didn't, this new realm will have different enchants, and they will have a different impact on the PvP on Factions.
A revamped economy and much more new features added will hopefully give it totally different gameplay feel from immortal factions.
It may not be for everyone but don't worry immortal factions will always still be there and it will receive a reset very soon! Enough of the talk before! Let's get into the features you are interested in; We'll be launching
February 6, 2021, at 8 PM CET
Saturday 6th February 2021
19:00 GMT / 14:00 EST / 13:00 CST / 12:00 MT / 11:00 PST
play.jartexnetwork.com
Grace Period (no explosions): 7
days
First hour:
No flight, No wilderness command, No hunger lose, No ender pearls
World Corners: 20
Season duration:
6 weeks
Faction size:
20 members
Faction shield:
12 hours
Cannoning speed:
3 seconds


Trailer:
View: https://youtu.be/7K5I7gE4NZA
You would like to start the season well? With a free rank or some free store credit? Amazing!
We're running an Instagram and Twitter giveaway for a free rank or some store credit so head and get involved.
Welcome back to Instagram. Sign in to check out what your friends, family & interests have been capturing & sharing around the world.
www.instagram.com
Please note:
The release time can be a couple of minutes later, we are trying to reach 8 PM CET.
itsalmo.st is a snazzy free countdown tool designed and developed by Type/Code. Create and share your own countdown to anything.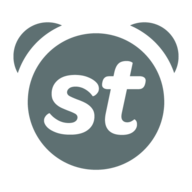 itsalmo.st
If you do encounter any bugs or any issues be sure to make a bug report as we shall be closely looking at that section to fix things as soon as possible on the new release!
Cane Top
For this new eternal release, we will also be hosting a cane top competition this season. The top three who grind the most cane after the first week of the release will receive these rewards. Winners will be picked and announced a week after the map starts. The announcement will be on the same day that TNT enables.
1st Prize:

€50 PayPal Money

2nd Prize: €50 Store Coupon for factions
3rd Prize: €25 Store Coupon for factions
Raid Event
As we also have done on our immortal realm will we also host a Raid Event for factions eternal. This event will be hosted in the middle of the season and more events about this event will follow!
In this event, you will have to make your cannon and you will need to raid the big base we have pasted at the coordinates that are going to be broadcasted at our server chat. So prepare your TNT, Golden Apples & Gear and prepare for this awesome raid event! 3 Factions will be able to win this event. By winning this event you will receive awesome Permanent GKits, Seasonal GKits, Awesome GKit loot, keys & Much more items that you need to win the FTOP competition!
Faction Top Rewards
This new season of factions we will have biweekly payouts for the top factions! This will go on until the end of the season which will last exactly 6 weeks or 42 days. Our schedule for the start and the end of the map is pretty defined and we will be hosting an end of the map payout as well, this will be made on Saturday 20th of March 2021.
Bi-weekly Payouts:
1st Prize: €75 Store Coupon for factions
2nd Prize: €50 Store Coupon for factions
3rd Prize: €25 Store Coupon for factions
End of the Season Reward:
1st Prize:

500 USD PayPal Money

+ €500 Store Coupon for factions
2nd Prize:

250 USD PayPal Money

+ €250 Store Coupon for factions
3rd Prize: €250 Store Coupon for factions
The end of the season rewards will be paid out after 42 days of the release!
Changelog
There may be additions to this over the next few days, if you have suggestions! So, let's not make it longer and go straight to what we have updated.
Builds / Worlds
There is a total of 20 corners
OverWorld (/spawn)

The border for overworld will be 10,000 x 10,000 (-5,000 to 5,000) - Spawn in the middle
1,000 x 1,000 warzone
Koth at each side of /spawn close to spawn.
Flat and easy warzone for smooth PVP, less/ to no trees, and no grass.
All chunks preloaded

The End (/warp end)

The border for

endworld

will be 10,000 x 10,000 ( -5000 -> 5000) - warp in the middle

Flat sandstone from Y:1 to Y:30
1 Koth

Roman World (/warp roman)

The border for

romanworld

will be 7,500 x 7,500 ( -3750 -> 3750) - warp in the middle

Flat redsandstone from Y:1 to Y:30
Outpost will be located within this world

Desert World (/warp desert)

The border for

desertworld

will be 7,500 x 7,500 ( -3750 -> 3750) - warp in the middle

Flat sandstone from Y:1 to Y:30
1 Koth

Knight World (/warp knight)

The border for

knightworld

will be 7,500 x 7,500 ( -3750 -> 3750) - warp in the middle

Flat green clay from Y:1 to Y:30
1 Koth

Charms
With this release, we are introducing a brand new system of enchanting. Everyone is familiar with the concept of Custom Enchants and we have seen a lot of suggestions about them and how they impact the PvP on Factions.
Eternal Factions will have a new system in place;
Charms.
These charms can be bought with experience that you earn from grinding. Instead of buying a different tier book, you can directly purchase any type of Charm you'd like.
Charms will still have a chance of succeeding and destroying your items, but you can choose which one you need and get directly started with it! We will be reducing the number of Charms significantly compared to Custom Enchants to keep a good balance for PvPing!
The new enchants we're introducing include:
Clinch - Enchant that gives you the ability to get more mob coins from the mobs you have killed, this will help you a lot to gain mob coins and buy the stuff from transfer shop.

Blaze - Enchant that has your back protecting you from fire, this will give you a permanent fire resistance.

Endurance - This enchant gives you more durability to your gear so it breaks slower, this can be used on your armor and tools too.

Perfect Hit - This enchant would give you ability to deal double damage.

Shockwave - This came to save the lives of those who spend hours and hours breaking blocks to build bases! The shockwave enchantment can be applied to picks and shovels and causes when mining or digging, additional blocks to be broken around.
and more you can find with the release....

Printer
A new way to get things done with ease. We are introducing /printer to make it easier to use schematic mods for your buildings. This has been suggested a lot, and with this new Faction server, we think it's a good opportunity to add it.
Transfer Shop & mobcoins
The transfer shop to spend your Mob Coins has been completely revamped. There will no longer be different categories with a refresh timer.
The shop will always have the same items on sale. You know what you are grinding for, and these items can be instantly purchased when you have a sufficient amount of Mob Coins for it. Not only has transfer been completely changed, the ways of getting mobcoins and the chances of getting them have been changed.
You can also receive your mobcoins from the wild area, and blazes will be the way to go for mobcoins this season! The drop chances for blazes have been buffed drastically, so if you are looking to make some quick special sets I suggest getting blazes!
Rebalanced Economy
This brand new realm, we are making adjustments to the economy, specifically for the farming prices, in order to ensure that our economy does not completely focus on spawners. We believe this will help bring more balance to Factions eternal than before.
We think this new revamped economy would be perfect for this new realm. We have focussed ourselves on the grinding aspect of the game and decided that a rebalanced shop system fits in this theme as well. Farming prices have been tweaked so you can farm more to get started with the season

Cactus sell price $0.9 a Piece - $57.6 Per stack

Sugarcane sell price $20.0 a Piece - $1088 Per stack

Melon sell price $7 a Piece - $448 Per stack

Villager spawner $4.000.000 - Emerald sell price $100

Silverfish spawner $3.500.000 - Diamond sell price $87.5

Irongolem spawner $3.000.000 - IronIngot sell price $75

Zombie Pigman spawner $2.000.000 - Gold Ingot sell price $50

Blaze spawner $750,000 - BlazeRod Normal sell price $27

Creeper spawner $300.000 - Gunpowder Normal sell price $x

Zombie spawner $250.000 - Rotten Flesh Normal sell price $6.25

Skeleton spawner $250.000 - Bones Normal sell price $6.25

Mushroom Cow spawner $75.000 - Leather Normal sell price $2.5

Cow spawner $75.000 - Cooked beef Normal sell price $2.5

Pig spawner $50.000 - Grilled pork Normal sell price $2

Sheep spawner $50.000 - Wool Normal sell price $2
Wild Area
A whole new way to start grinding, by adding a brand-new feature we are introducing; the WildArea! Part of our expansive economic change includes a heavy focus on grind combat. The Wild Area opens up for you for a new way to get started this season.
Enter the Wild Area, kill some unique creatures living there to earn some extra cash, experience and even Mob Coins. This wild area is accessible through a warp, and provides a great way to start your season by killing dangerous monsters, and overpowered boss mobs that spawn periodically.
The mobs will drop special loot drop that sells for a great price within the shop. PvP will be enabled all over this world so be prepared, and make sure to bring your weapons and armor.
Mob Suits
To enhance the grind even more we will be introducing Mob Suits. By killing spawner mobs, there is a chance to drop heads. These heads are very important! If you collect enough of them, you can barter the heads in exchange for pieces of armor with Mob bonuses!
These mobsuits can be bought at any time and those are for grinding the mob type of your choice. These mob suits will boost the currencies you earn from killing the same mob as the suit you are wearing. You can upgrade these suits to increase your personal bonus even more. Their boosts and powers remain a secret for now, but you will be able to see them all on release!
Please note:
that this feature may sound similar to skyblock but it's a totally different concept behind it!
Faction top
The /f top has received a small change as well. We will be reducing the number of spawners counting towards the /f top value. We have seen most of the spawners are not being used and decided to make it cleaner by removing the spawners that are not being used completely.
Faction Bundle
This bundle gives you all the items that you need to start up with your faction at the start of the season. In order to receive this bundle, you must have a faction member count of 20 members. Get this bundle by contacting a Team Factions Staff on our discord, or a staff in-game. Faction Bundles will be given to Factions that have at least 20 members.
Simply ask for a member of team factions to receive your bundle. Faction bundles include temporary ranks, trench tools, chunk busters, and more to get you and your faction started! Please note that staff may question you for additional information prior to handing out the faction bundle!

Custom Tablist
At Factions Eternal, the tab has a new look! Instead of showing the nicknames of 80 players, you will now see really useful information for your day to day experience on the server.
This information, you will be able to see, with the touch of the tab button, information about your own faction and as well basic information about you.
Currently still being worked on.
Misc. Updates & Changes

​
Here's a list of some of the smaller things that have been added with this update.
The number of members won't impact the Faction Shield, it's now 12-hours for everyone
Added a full guide on /help
Spawners will act as sponges, no more liquid blocks around them
Sand bots require confirmation when buying
New Kits & GKits
Supplycrates completely redone with new loot.
TrayPickaxes are added.
New leaderboards added.
Updated the broadcasts.
Updated warp menu
Outpost added again.
Fixed /f setbase.
Fixed redstone crash method.
/f tntunfill added.
Removed not needed spawners from faction top
Rebalanced the economy.
Added new special sets.
Remade the custom enchantments GUI.
Updated help commands
Buffed mobcoins.
Remade transfer completely with new loot.
Fixed throwable creepereggs within warp fps.
Updated wild teleport distance
Updated all plugins.
And much more. . .

Please note

:

Any suggestions for changes feel free to leave them in the comments.

Questions & Answers
The basic characteristics of the gameplay of factions will be maintained. We believe that these aspects worked well in Immortal Factions.
Each faction can have up to 20 members.
The initial power will be 20 and the maximum power, 40.
Mcmmo will also be within this server.
No overclaiming.
Same factions rules & strikes.
Below, you can check the answers to the questions that we think will arise with the launch of this new Factions server:
Q: I bought a rank on immortal factions do I have it here also?
A: No. The ranks for our Factions servers are sold individually per server, transferring over all the permissions from factions immortal would instantly ruin the economy.

Right now on factions immortal, will the same factions always be on top because of the items & permissions they have received through the years of playing faction immortal. We would like to start over fresh and give everyone the same start instead of having players far ahead of everyone.

The aim for this realm is to keep things more balanced, and have a more fair faction top competition.

Q: What happens to factions immortal?
A: It will stay, it will receive just as many resets as it did last year, and it still gets as much attention as we have always given it. Nothing will be lost or changed, its only a name change so we can make a difference between both servers.
Too much information? Ready to

play Jartex

?!


Log onto play.jartexnetwork.com and just select your gamemode and PLAY!

If you have feedback or any suggestion, let us know we'd love to make this as good as we can.
​