Joined

May 2, 2016
Messages

4,628
Points

209

Survival - JartexNetwork 2021
September 4th 2021, 18:00 GMT / 14:00 EST / 13:00 CST / 12:00 MT / 11:00 PST
​
Hello, dear
Jartex
Network
players!
We are pleased to inform you about a brand new Survival season, within the latest possible Minecraft version, 1.17!
Not only have we updated everything to 1.17, but we have also introduced brand new builds, custom textures, vanilla bosses, all needed changes that were requested, and much more! We hope you all will enjoy the newly added content within this 1.17 update.
This brand new season, we will also be introducing a better-optimized version of our custom resource pack with newly added textures which you will get a bit of a sneak peek of below. But that's not the only thing that's optimized we also spend a lot of time to improve the server performance of each world!
We happily and proudly announce that the official new Survival season will be launching on
Saturday, September 4th, 2021
.
Saturday September 4th 2021
18:00 GMT / 14:00 EST / 13:00 CST / 12:00 MT / 11:00 PST
play.jartexnetwork.com
Please note:
The release time can be a couple of minutes later, we are trying to reach 8 PM CET.
itsalmo.st is a snazzy free countdown tool designed and developed by Type/Code. Create and share your own countdown to anything.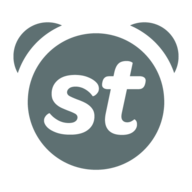 itsalmo.st
​
Gi
ve
a
wa
ys
​
Would you like to give this new season a boosted start? With a free rank and/or free store coupons? Awesome! We are running an Instagram and Twitter give-away for free ranks and store credits, make sure to get yourself involved!​
​
Welcome back to Instagram. Sign in to check out what your friends, family & interests have been capturing & sharing around the world.
www.instagram.com
​
Changelog
​
​
Here is the list of the changes made for this reset. I highly suggest you give a good read over all of these to make sure you are familiar with the most recent updates and are not missing out on important details.​
​
New!
Spawn
​
​
We have put together a brand new spawn! There are various buildings that have NPCs and holograms all around the map for the Auction House, Blackmarket, Traveler Merchant, etc.​
​
You cannot walk out from the spawn into the wilderness, but there is a big portal right in front of the spawn point that will teleport you to a random location in the wilderness on a random world that you can select.​
​
This spawn will also be a lot more explorable, you can walk to many different places finding exciting builds and overall feeling the theme of the spawn build.​
​

​
New!
Help Menu
​
​
For the new upcoming players, it can be very confusing on how to start your Survival journey, as we did not use to offer a clear description and walk-through of the game mode, because of this, it can be good for the new players to have all the information about the server and how it works within a nicely displayed Menu always present in your inventory.​
​
This Menu will explain that we are using multiple servers to run Survival, and not everything is possible between the worlds, as well as it will also explain the features we have!​
​
As it can be kinda confusing for the new players, we have added a help item within your Hotbar, this help item will assist you throughout your Survival journey, quick navigation around Survival, and explains all the features we offer.​
​
This is why we have replaced the book guide with a Menu since it can display a lot more useful information. The menu will provide you with even more information than we could before with the book and details to help you understand and experience all the amazing features we offer in Survival.​
​
New!
Gold Currency
​
​
Gold is a brand new currency of JartexNetwork, which will turn global soon!​
​
From now on, you will be able to buy things directly inside the server at the new Store NPC. Instead of making transactions on the Webstore, all you need to do is transfer funds from the Webstore to the in-game store, and you are set - that is, until you spend it all!​
​
Found on our current Webstore at store.jartexnetwork.com, you will be able to purchase Gold to be used in the In-Game Store.​
More Information:​
Check your Gold balance using command /gold balance
Spend your Gold in-game with /goldshop
Updated!
Resource Pack
​
​
Survival already has a custom JartexNetwork resource pack, this was a very basic texture pack for our last season, this brand new season we'll be updating it and adding a lot more new things.​
​
Within this resource pack, we are able to create and provide a lot of new content, to eventually adding new armor and tools, and much more!​
​
The texture pack is currently still in its early stages and will be mostly used to give things you will notice an aesthetic overhaul. Everything has been polished and given a much cleaner look. Looking at this post will you already get a little sneak peak of what will come but we have tons of more things added!​
Updated texture pack downloading, should give fewer issues.
More optimized and compressed texture pack due to all the new textures.
New!
Custom Hats
​
​
A nice brand new addon that will come with this resource pack is having fun custom hats. We plan on releasing a full set of hats, we are sure that you will find them very aesthetically pleasing, and a nice new collectible to have in the game!
​
​

​
​
New!
Emojis
​
​
We have added 20+ unique emojis to enhance your chatting experience. To use the chat emojis, simply type :emojiname: in the chat and send the message! You can use /emojis in-game to see a full list of all the emojis and their names. We hope to provide you all with more and better ways to express your thoughts through the chat!
​
​

​
Updated!
Crates
​
​
For this new season, we have decided to look over the crates, and we have increased some rewards, removed some old ones, and added some to the list, all to enhance the Survival experience.​
​
We have not only changed the crates, but we have also changed the way crates look!​
​

​
​
​
Updated!
Auction House
​
​
The Auction House received an update and we have made some significant improvements to the Auction House. We will be giving you a lot more control over your own auctions by adding the following features:
​
​
Stocks will allow you to display your selling item such that you can sell multiple items or stacks at once, however much you have in stock!​
​
Buying more items​
Buying multiple items can be made possible by the addition of Stocks.​
​
Removed Categories​
Removed a couple of non-existing categories like Spawners.​
​
Bidding Enabled​
We have enabled the Bidding system after fixing some major bugs in order to enhance your gameplay experience.​
​
The auction house has received a complete layout revamp and improvement in order to keep things fresh and to date.​
​
​
Updated!
Playershops
​
​
Given the fact that we have implemented the 1.17 version to this latest season, we have made sure to add all of the new 1.17 items and categories to the player shops. We have also made sure to fix all of the dupe issues within the player shops, and the empty advertised shops will no longer be visible within /shop.​
​
Just like all other Menus, player shops have received a redesigned Menu as well!​
Playershops are once again back and all issues with playershops are fixed!
All dupes possible with playershops are patched!

​
​
New!
Custom Bosses
​
​
Along with the newest Survival release, we have also implemented two new custom bosses! These bosses will be introduced with the aim of increasing the joy you find in Survival. These bosses won't only increase the number of tasks you can perform in Survival, but they will also provide you with items to boost your progress!​
​
​
Withers will be enabled on the server in order to let players craft Beacons and challenge themselves by fighting this powerful Minecraft Boss!​
We will customize this Boss such that it does not destroy any blocks in the world so players can safely spawn and kill it.​
Wither Spawning Cooldown: 72 hours
Wither Cap per world: 3 withers
Despawn time after having being spawned: 15 minutes
​
To make Survival sound more natural to Minecraft, we have decided to add Custom Ender Dragons that can be spawned with End Crystals and a Dragon Egg! Both of these items will be purchasable within End World only, making it a motive for players to spend their money for some loot!​
The Ender Dragon will have a tendency to drop exclusive loot like Keys, Money, Shulker Boxes, Vouchers, and more!​
Ender Dragon Health: 200 HP
End Crystal Price: $30,000 (4 required in total)
Dragon Egg Price: $50,000 (1 required in total)
Updated!
Game-mode version to 1.17
​
​
As mentioned above, it took a lot of time, more time than expected, to have all of our plugins and systems work with the 1.17 version. As everyone is now aware, we are running Survival on multiple servers instead of one, which made things a bit more complex, but we got it all to work, and we can now say that we will have a brand new Survival server containing the 1.17 version.​
​
You will now be able to enjoy all of the newest Blocks, Mobs, and features that have been added within the latest update, this update adds Amethyst Geodes along with Amethyst Blocks and items, Copper Ore and its derived forms, deepslate and its variants, the goat, glow squid and axolotl mobs combined with much more.​
​
A reset was needed to update all the worlds with the brand new generated worlds.​
Updated!
Black Market and Travel Merchant
​
​
We have made sure to update the Blackmarket, as well as the Travel Merchant. This is due to the high influence these features have on the economy, therefore we wanted to utilize its potential in the right direction to give you all a better economic experience. Within this new update, we have added an option to sell and buy more items at once for faster gameplay.​
​
Sell Options
We have added an option to sell x64 items, as well as an option to sell
your entire inventory.
Price Changes
After noticing the prices of certain items were high at the time of selling them, we have decided
to change their prices to the following:
Kelp - Previously: $1.98 - Now: $.99
Iron Ore - Previously: $12.92 - Now: $6.46
Spider Eye - Previously: $3.96 - Now: $1.98
Ender Pearls - Previously: $5.68 - Now: $2.84
Buy Options
We have added an option to buy x64 items, as well as an option to buy a full inventory.
Price Changes
After noticing the prices of certain items were high at the time of buying them, we have
decided to change their prices to the following:
Slimeball - $67.25
Bubble Coral Block - $1.10
Brain Coral Block - $1.10
Horn Coral Block - $1.10
Tube Coral Block - $1.10
Fire Coral Block - $1.10
Stick - $0.50
Carrot - $4
Potato - $4
Sand - $2
Wither rose - $260
Obsidian - $75
Block of Gold - $120
Ghast Tear - $130.25
Glowstone - $37.50
Nether Wart Block - $23.20
And many more changes…
​
Updated!
Worlds
​
​
As mentioned above, we will keep using the world's system, so with this new reset, there will be a total of 5 servers running to make all of this possible, just like the current server. All of the worlds were however updated, and have the brand new 1.17 generated structures, mobs, and blocks within the worlds. Some exciting new updates for you to explore!​
Although we have kept the same world system, we have decided to implement a few changes, which are the following:​
Changed the endworld border size
Added a nether within the Resource World
All of the worlds which will be present this season are the following:​
This will be the central place of the server, this is the server where
everyone will join for the first time. Here you will be able to find
the crates shop NPCs, the black market, and much more. Within this world, you can use the
command /wild or jump into the portal to go to the other worlds.
This is a Vanilla 1.17 generated world
where you can start your survival journey. Within this world you can claim, build, make shops,
and much more without being worried about it getting destroyed. Each server will also have its
own nether that can be entered by making a nether portal, which means there will be an iron
nether, gold nether, emerald nether, and diamond nether!
The world border is 20,000 for the overworld and 10,000 for the nether. Please note this is both
positive and negative X.
This world will reset every seven days. Claiming inside this world is
disabled, and building in this world is not recommended since it will be resetting often. As the
name suggests, this world can be used for resources only. It will also have its own nether this
season that resets with it every 7 days. So every week it will be filled with newly spawned ores,
spawners, and more!
We have disabled the use of end portals within the regular worlds. You
can enter the end world through a portal located at the spawn. However, there is a catch... You
must meet the requirements to enter!
​
Modified!
Player Levels
​
​
This reset, we took the time to completely rework the Player Levels and start from scratch again, all the levels were removed and started from zero. A lot of new tasks with new rewards have been added, and the progress also will make a lot more sense this reset.​
​
The Player Level list this season contains tasks from breaking blocks, harvesting crops to breeding animals, crafting items, giving items, and more...!​
​
1-20
- Easy Missions to start the game adventure off with basic rewards like tools, money, and more.​
21-30
- Nether Missions with more advanced rewards like admin items, kits, claim blocks, and more.​
31-40 - End Missions with Keys, Rubies, Books, and more admin items.​
41-50 - Mixed missions to reset the pallet in order to provide more content.​
51-100 - Mixed missions to grind for exquisite rewards containing a lot of admin items, and more unseen rewards exclusive to this season!​
Misc.
Updates & Changes
​
​
We have made some small changes have been made, these small changes are the following:
​
Updated all of the plugins
Speed command has been disabled within the PvP arena
Updated leaderboards
Disabled tridents within pvp
Being able to check other's balances (/balance [player])
Disabled Fly in End
Performance changes worlds
Added resourceworld to the worlds menu
New seasonal crate added
Disabled firework damage from donation messages
Glow color is added!
Updated the warp menu
Added more and new /settings
Removed /god and /speed perk from king rank.
New crate animation
Updated pets
Confirmation before claiming a voucher
Fixed mysterywizard taking all the coins instead of the item price
Fixed playerheads causing lag
Lowered the renderdistance for holograms for better fps in spawn
Enabled piglins bartering
Phantoms are enabled within the resourceworld
Added scrolls to the mystery wizard
Owners no longer get kicked from the clan.
Clearlagg will no longer remove rare items like shulkerboxes, tridents and more.
Added the command /rtp for wilderniss
Updated all the seasonal items
and much more....
​
Question and Answers
​
Why does Survival reset?
​
Survival has been reset in order for us to bring you all a better experience on the Network. This game-mode was requiring a reset in order to be closer to achieve its potential with the diversity of different features which can be implemented to it.​
Your claims.
All items in your inventory and player vaults.
Any currencies such as money and exp.
Chatcolor permissions.
Seasonal ranks and perks.
Clan statistics.
Purchased Ranks & Rank Upgrades.
Purchased Perks.
Won out of crates commands/ranks.
Too much information? Ready to play
Jartex
?!
Log onto
play.jartexnetwork.com
and just select your game mode and PLAY!

If you have feedback or any suggestion, let us know we'd love to make this as good as we can.
Thank you
​