Developer
Staff member
Developer
Donator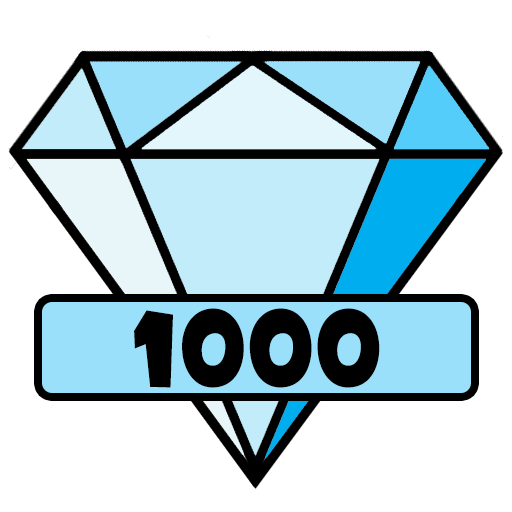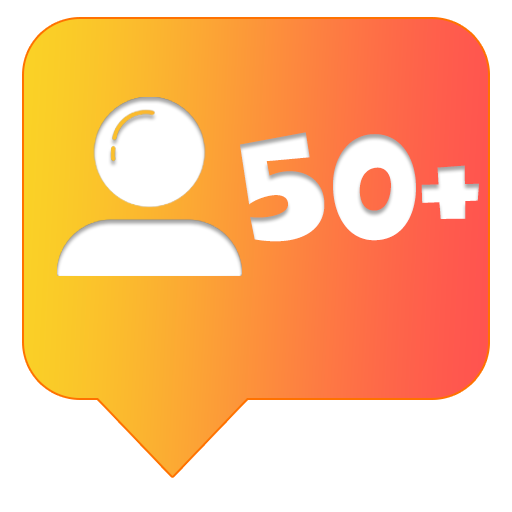 Joined

Jul 30, 2016
Messages

1,684
Points

147
Age

22
SkyBlock Fantasy - JartexNetwork 2021
November 27 2021, 19:00 GMT / 14:00 EST / 13:00 CST / 12:00 MT / 11:00 PST
​
Hello, dear
Jartex
Network
players!
It's that time again, we will be giving a refreshing update to one of our older modes, SkyBlock Fantasy.
We have tried a few different things for our Fantasy server, but for this reset, we will be doing something completely different. SkyBlock Fantasy will be released with the latest version of Minecraft, 1.17. This allows us to add more things, and you will have way more to work with for your island.
Not only have we updated everything to 1.17, but we have also introduce some rebalances new features, and needed changes that were requested! On top of that, we will be adding a fun resourcepack to enhance the experience even more.
We happily and proudly announce that the official new SkyBlock Fantasy season will be launching on
Saturday, November 27th, 2021.
Saturday, November 27th, 2021
19:00 GMT / 14:00 EST / 13:00 CST / 12:00 MT / 11:00 PST
play.jartexnetwork.com
Please note:
The release time can be a couple of minutes later, we are trying to reach 8 PM CET.
Gi
ve
a
wa
ys
​
Would you like to give this new season a boosted start? With a free rank and/or free store coupons? Awesome! We are running an Instagram and Twitter give-away for free ranks and store credits, make sure to get yourself involved!​
En
d of
th
e w
or
ld
​
​
To celebrate the end of the season, we will be hosting an end of season event. At around 3 days before the release, we will be placing reset signs at spawn which you can click and claim a number of rewards; Free items, Free gkits, Millions of in-game money, Tons of free experience to level up your overpowered armor. You can fight with everyone without the fear of losing your gear you have weeks to gather. So clearly this is the event everyone should participate in! Hop on skyblock fantasy and have fun!​
​
Changelog
​
​
Here is the list of the changes made for this reset. I highly suggest you give a good read over all of these to make sure you are familiar with the most recent updates and are not missing out on important details.​
New!
Spawn
​
​
A new season means a new spawn. This season we decided to go with a theme with a splash, the Underwater Theme. Dive straight in to this brand new season with a spawn filled with tropical fish. You and your island members will be able to explore the deep ends, to find KOTHs and the outpost, waiting for you to be captured.​
​

​
​
New!
Custom Resource Pack
​
​
After Survival, we thought it would be great to expand on this feature even more. With the server being updated to 1.17 we think it's a great idea to implement the custom resource pack for an even better experience. SkyBlock Fantasy will have a resourcepack automatically being installed once you join.​
​
This resource pack will add some new items, better menus, and much more that you will read within this reset post.​
​
Updated!
SkyBlock Fantasy will be version1.17
​
​
As mentioned above, SkyBlock Fantasy will also be run within the latest version 1.17, this means we will have our second 1.17 game mode on JartexNetwork. After some work, we managed to make the skyblock server fully compatible with the latest version of Minecraft.​
You will be able to enjoy all of the newest blocks, mobs, and features that have been added within the latest update of Minecraft, this update adds amethyst geodes along with amethyst blocks and items, copper ore and its derived forms, deepslate, and its variants, as well as the goat, glow squid and axolotl mobs and much more.​
​
You will still be able to join with some lower versions, but we recommend players to play on the latest version for the best experience​
New!
Gold Currency
​
​
Gold is a brand new currency of JartexNetwork, which will turn global soon!​
​
From now on, you will be able to buy things directly inside the server at the new Store NPC. Instead of making transactions on the Webstore, all you need to do is transfer funds from the Webstore to the in-game store, and you are set - that is, until you spend it all!​
​
Found on our current Webstore at store.jartexnetwork.com, you will be able to purchase Gold to be used in the In-Game Store.​
More Information:​
Check your Gold balance using command /gold balance
Spend your Gold in-game with /goldshop
New!
Custom Hats
​
A great feature that goes hand in hand with our brand new Fantasy Resourcepack. We will be adding some custom 3D hats that you can unlock throughout the season. These hats will all have their own unique and fun style to express your style with a fancy looking hat. Which hat will you be wearing?
​
​
​
​
​
New!
Chat Emotes
​
We have added 15+ unique emojis to enhance your chatting experience. To use the chat emojis, simply type :emojiname: in the chat and send the message! You can use /emojis in-game to see a full list of all the emojis and their names. We hope to provide you all with more and better ways to express your thoughts through the chat! Maybe this is a perfect KEKW moment? Or are you in shock of what loot another player is showing you?​
​
​
New!
Player Levels
​
​
The last reset we introduced Island Levels, and we noticed that the community prefers leveling up themselves rather than as an island, so this reset we decided to introduced the well-known Player Level System to SkyBlock Fantasy. The playerlevels will take you through our SkyBlock Fantasy gamemode, and you will learn about all the features we offer in SkyBlock Fantasy. You will be given rewards after the completion of every task! These rewards will help boost your progress. Will you be the first player to reach the maximum level?​
​
The player levels will be a replacement for island levels, so the island level system has been fully removed for this reset.​
​
New!
Custom Tools & Swords
​
​
A resource pack already allowed us to add more & more new features, but something we are most excited about is the usage of custom tools & weapons. This season we will be bringing you creating your set to a new level, you will be able to fully upgrade your tools & swords to even look different. This will boost the tools as well, so make sure to find the required resources needed in order to apply these upgrades to your tools.​
​
New!

Mobs & Spawners
​
​
With a newer version comes new mobs. All of these available mobs have been added for you to grind. Not only will the mobs spawn but we also added the following for every new mob type:​
​
Spawners​
All the mobs will have their spawner in the /shop.​
​
Heads​
The new mobs will also drop their heads for some mobcoins.​
​
Drops​
Unique new drops for these mobs have been added to the shop, plenty enough for you to grind and sell.​
​
​
Updated!
Ore Generator
​
​
The ore generator has received a revamp. You will now be able to upgrade this as your island progresses to gain a bit more ores. We also added all the new available ores to this from the 1.17 version, more for you to explore.​
Upgrade your ore generator and maybe even come across some new valuable materials that you need to upgrade your tools?​
​
​
Updated!
Shop
​
​
The shop has also been filled up with all the new needed blocks & items from the latest server version. There are plenty of new blocks to choose from to decorate your island. You can access these new blocks and items easily by using the /shop command.​
​
​
Removed!
Unstable Game Versions
​
​
With the new season, we have also decided to drop the support for any versions below 1.14.​
Any versions below 1.14 would case glitchy items, things that will look out of place, and much more, we highly recommend joining with the latest version 1.17 for the best experience possible!​
​
​
Misc.
Updates & Changes
​
Multiple small changes have been made, some of these small changes are the following:​
Updated all plugins.
Fixed transfer items.
New and updated help menu
Updated islands menus
New spawners
New blocks added into the shop
Updated leaderboards
Crate changes
New seasonal crate
Updated all vouchers.
Updated all seasonal items.
Added /glow command
Improved server performance
And much more!​
Questions & Answers
​
Why does SkyBlock Fantasy reset?
​
​
SkyBlock fantasy is already up for some time. A reset has to happen to change and improve with lots of excellent new features, to make the game more exciting for you all! This then allows you players to have a fresh start and new players can begin to play without any significant disadvantage.
​
​
This means all islands, items, money and the map will be reset. Nothing will be kept leftover from the previous map. Of course, all purchases will be reissued so nobody will be out of pocket in that regard. I know this must be a disappointing revelation for a lot of you, but think about the exciting new changes, the new alliances you can forge, the new map, the new features and updates the different kinds of gameplay, and style is provided with this update will surely make it a worth-while and exciting reset!​
​
Below you can find what you will lose and one for what you will keep​
​
Your islands.
All items in your inventory and ender chest.
Any currencies such as money and exp
Chatcolor permissions.
Seasonal ranks and perks.
Purchased Ranks & Rank Upgrades.
Purchased Perks.
Won out of crates commands/ranks.
Too much information? Ready to play
Jartex
?!
Log onto
play.jartexnetwork.com
and just select your game-mode and PLAY!
If you have feedback or any suggestion, let us know, we'd love to make this as good as we can.
​