Lead Developer
Staff member
Developer
Donator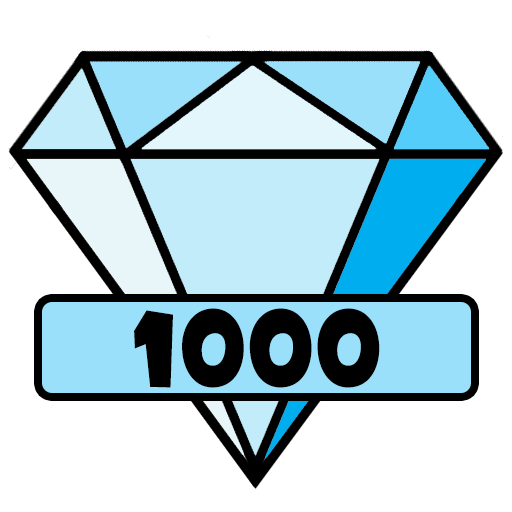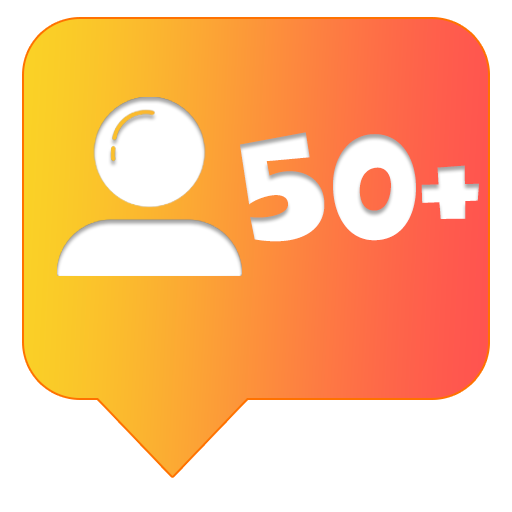 Joined

July 30, 2016
Messages

2,265
Points

180
Age

22
Prison - JartexNetwork 2022
September 10th 2022, 18:00 GMT / 14:00 EST / 13:00 CST / 12:00 MT / 11:00 PST
​
Hello, dear
Jartex
Network
players!
A new prison season is right around the corner and filled with new features and updates. We are excited to tell you what we have in store for you.
So what are you waiting for? Read the post to find out!
Some brand-new features and enhancements will be released this season, and we are excited to know what you think about them! We will be adding another companion, the Inmate and more minor adjustments to the Soul Cave to add more content that you can unlock.
Below you can find most of the changes we have made and what has been added.
If there is however still something you want to change, feel free to mention it on this thread before its release, we can still consider making the change.
We happily and proudly announce that the official new Prison season will be launching on,
Friday October 28th, 2022
Friday
, October 10th, 2022
18:00 GMT / 14:00 EST / 13:00 CST / 12:00 MT / 11:00 PST
play.jartexnetwork.com
Please note:
The release time can be a couple of minutes later, we are trying to reach 8 PM CET.
Gi
ve
a
wa
ys
​
Would you like to give this new season a boosted start? With a free rank and/or free store coupons? Awesome! We are running an Instagram and Twitter give-away for free ranks and store credits, make sure to get yourself involved!​
En
d of
th
e w
or
ld
​
​
To celebrate the end of the season, we will be hosting an end of season event. At around 3 days before the release, we will be placing reset signs at spawn which you can click and claim a number of rewards; Free items, Free gkits, Millions of in-game money, Tons of free experience to level up your overpowered armor. Everyone will be able to finish their rankups because you can get everything for free. You can fight with everyone without the fear of losing your gear you have weeks to gather. So clearly this is the event everyone should participate in! Hop on prison and have fun!​
​
Changelog
​
​
Here is the list of the changes made for this reset. I highly suggest you give a good read over all of these to make sure you are familiar with the most recent updates and are not missing out on important details.​
​
​
Payouts!
Gang Top Rewards
​
​
Gather up, recruit only the best Prison players out there and start the grind for another season of Prison.​
This new season of prison we will have biweekly rewards for the top gangs! This will go on until the end of the season which will last exactly 5 weeks or 35 days.​
​
Every bi-weekly payout will end on a Friday, but the announcement and paying of Iron might be a day or two after that, the gang top will automatically be taken each Friday at 8 PM CET.​
View times of all payouts in the /payouts menu.​
​
End of the season rewards​
First place:
€300 worth of Iron currency.​
Second place:
€250 worth of Iron currency.​
Third place:
€150 worth of Iron currency.​
​
Bi-weekly rewards​
First place:
€75 worth of Iron currency.​
Second place:
€50 worth of Iron currency.​
Third place:
€25 worth of Iron currency.​
New!
Spawn
​
​
A new season means a new brand new spawn. Did somebody say Pizza? This season you will spawn within a brand new pizzeria serving only the tastiest slices of pizza to fuel you up!​
​
A new spawn with a pizzeria theme.​
The PVP-arena contains an outpost again that you can capture with your gang.​
Looking for some help? There are plenty of NPCs explaining all the features.​
Supply drops will spawn all around the Pvp-Arena​
A new seasonal crate has been added again.​
​

​
​
​
New!
Inmates
​
Ever wanted a new friend inside your cell, well starting this season you can, get an Inmate!​
​
Inmates are automated resource-harvesting NPCs. They allow the player to receive resources even while offline.​
An Inmate is placed in the center of an area of 5x5 blocks and generates different materials which are dependent on the type of inmate. Each inmate will generate and harvest resources within that 5x5 Area.​
​
The resource generated varies by inmate type and inmates can be crafted to upgrade them in order to increase their speed and capacity!​
You can start by buying your first inmate in the /inmates shop.​
Inmates can be upgraded by collecting mine suit ores.​
​
Each Inmate has 1 slot for Food, this food will work as their fuel and increases the speed that an Inmate works. Before placing food into your inmate, you need to be aware that once you place the food in, it cannot be taken back out.​
Attempting to remove the fuel from inmates will automatically destroy the given food.​
​
Additionally, you can also increase the storage for each Inmate. Finally, we must let you know that initially, each player will have the ability to have 6 Inmates per cell.​
​
With this update, we will be releasing the following inmates:​
Ruby Inmate

​

Sapphire Inmate

​

Opal Inmate

​

Moonstone Inmate

​

Citrine Inmate

​

Gambler Inmate

​

Soul Inmate

​

This inmate will collect Rubies for you while you are offline.

Can also mine Enchanted Ruby.
This inmate will collect Sapphires for you while you are offline.

Can also mine Enchanted Sapphire.
This inmate will collect Opals for you while you are offline.

Can also mine Enchanted Opal.
This inmate will collect Moonstones for you while you are offline.

Can also mine Enchanted Moonstone.
This inmate will collect Citrines for you while you are offline.

Can also mine Enchanted Citrine.
This inmate will collect Gold Coins for you while you are offline.

Can also mine Enchanted Gold Coins.
This inmate will collect Ghost Souls for you while you are offline.

Can also mine Enchanted Ghost Souls.
Each inmate will also generate tokens and crystals, depending on their level and upgrades.​
New!
Crowns
​
Stand out in the crowd! This new update with inmates would not be complete if you did not have anything to spend on those new shiny enchanted ores on.​
Crowns are a new way of further enhancing your playstyle at our Prison server, with a total of 7 crowns there is a boost that every player would enjoy.​
​
A crown is an item that you can apply on your helmet, once applied you will gain a specific boost from that crown, as long as you are wearing that crown.​
Once a crown has been applied to a helmet there is no way to take it off, so you have to choose wisely.​
​
The Soul Snatcher now has an extra category, the Crowns Crafter. Here you can let him craft a crown for you for a specific amount of enchanted ores.​
Which crown will you put on first?​
​
​
Ruby Crown

​

Sapphire Crown

​

Opal Crown

​

Moonstone Crown

​

Citrine Crown

​

Gambler Crown

​

Soul Crown

​

- Immune to fire damage

- Deal 15% more damage to enemies on fire

- Receive 15% less damage from enemies
- Boosts the drops you get from harvesting Drugs.

- Gives you a Speed 5 boost when harvesting Drugs.

- Receive 5% less damage from Enemies.
- Gain a permanent Speed 4 boost.

- Boosts your skills experience by x2

- Deal 5% extra damage to enemies.
- 10% chance to knockback nearby players on low health

- Receive 5% less damage from enemies.

- Boosts the gems you find while mining.

- Boosts your money by x1.5

- Receive 10% less damage from enemies.

- 20% chance to receive Speed 3 on low health
- Boosts your tokens by x1.5

- Deal 10% extra damage to enemies.

- Boosts your Gem Enchantment Book rates.
- Gain double the soul ores from the Soul Cave.

- Receive 15% less damage from enemies.

- Doubles the chance from soul enchantments to be activated.
​
New!
Playtime Rewards
​
Get rewards by simply playing. How great does that sound? Too good to be true? We agree! However, it's happening this season.​
You will be able to claim different milestones simply by reaching the required playtime. Upon your first login this season your playtime will start, the more you play, the more rewards you will be able to claim this season.​
Start out by typing /playrewards and you will find a menu with different tiers of rewards that you can claim, each tier will have a higher requirement of playtime, the further you progress, the better the rewards will be, and all of that for free, how amazing is that.​
​
​
​
New!
Wandering Traders
​
​
As we updated the Soul Cave last season and added a brand new final layer within this cave it's time to make exploring the other zones more fun as well.​
​
Last season we introduced 5 new mobs, all with their unique drops that you can sell for a bunch of tokens, this season we will be expanding a bit more on that by adding Wandering Traders within each layer of the Soul Cave.​
There will now be a total of 6 wandering traders hanging around in the cave looking for a trade, are you ready to trade with them?​
Those wandering traders are sitting comfortably in 5 different cave layers.​
Every day these traders will have new items that they are willing to trade with you. Be aware that they have a daily stock and want to make sure everyone is able to profit from their great deals so that you will have limited available trades every day. Come back the next day to trade again when you ran out!​
From boosters to crystals and other special items, these traders have everything in stock you need.​
​
​
Updated!
Gangs
​
​
Statistics are important to maintain a good and competitive season with your gang. That is why we will be improving the /gang stats command. This command will now show all members, (and previous members!) their statistics and what they have contributed to the Gang.​
​
With this new interface you will be able to have a bigger insight into your Gang, and who is slacking or not, which will be a great help in competing for the Gang Top!​
On top of that, we feel like managing your gang is something that all the players should be able to do, so starting from now everyone can create a gang, no matter their rank or prestige, and you will be able to manage permissions without having to unlock it as a perk first.​
​
​
Updated!
Auction House
​
The Auction House is an easy way to sell and buy items, so we decided to give the Auction House a small update this season. The issue of not receiving money or tokens sometimes from offline auctions have now been fixed, the Auction House will work properly when you're online and offline. Next to that we also fixed the issue of /ah sold not showing the currency, and sometimes not keeping track of sold items at all!​
​
On top of that, we added two new currencies you can use in the Auction House, these currencies are Crystals and Beacons. With these two new currencies, you will have a little more choice on what you want and need.​
Updated!
Soul Snatcher
​
The Soul Snatcher will have a new refreshing category for the Dark Souls, containing rare and powerful items that you can purchase with these Dark Souls.​
In order to make sure the trades are done safely, you are unable to store the gems in your orestorage and are required to have them in your inventory when purchasing items from the Soul Snatcher.​
Instead of always having the same items purchasable on any day we decided to give it more value and make it have different items each day, with a limited amount of trades you can do.​
Starting this season you will be able to purchase 2 items per day from the Soul Snatcher, and he will only be displaying 3 items that he is selling, rather than all of his items. Next to this new trading mechanic, he will now also contain new and better items for you to obtain, such as amazing boosters, crystal bags, and much more!​
​
Misc.
Updates & Changes
​
​
Multiple small changes have been made, some of these small changes are the following:​
Updated Anticheat
Updated stats menu.
Added more killmessages.
Added cosmetics menu.
Updated payouts menu.
Added new reset lootcrate & season crate.
Added new crate animation for the seasonal crate.
Fixed /playtime.
Added /leaderboards GUI.
Fixed /lottery.
Fixed bombs being left behind in minesworld.
Fixed /questmaster.
Added a rank only obtainable from seasonal crate.
And much more!​
Questions & Answers
​
​
​
Prison is already up for some time. A reset has to happen to change and improve with lots of excellent new features, to make the game more exciting for you all! This then allows you players to have a fresh start and new players can begin to play without any significant disadvantage.
​
​
This means all cells, items, money and the map will be reset. Nothing will be kept leftover from the previous map. I know this must be a disappointing revelation for a lot of you, but think about the exciting new changes, the new alliances you can forge, the new map, the new features and updates the different kinds of gameplay, and style provided with this update will surely make it a worth-while and exciting reset!​
​
Below you can find what you will lose and one for what you will keep​
​
Your cells.
All items in your inventory and ender chest.
Any currencies such as money and exp
Chatcolor permissions.
Seasonal ranks and perks.
Premium Level Pass & Player Levels
Level bracket colors.
Prestiges.
Purchased Ranks & Rank Upgrades.
Purchased Perks.
Won out of crates commands/ranks.
Too much information? Ready to play
Jartex
?!
Log onto
play.jartexnetwork.com
and just select your game-mode and PLAY!
If you have feedback or any suggestion, let us know, we'd love to make this as good as we can.
​