Lead Developer
Staff member
Developer
Donator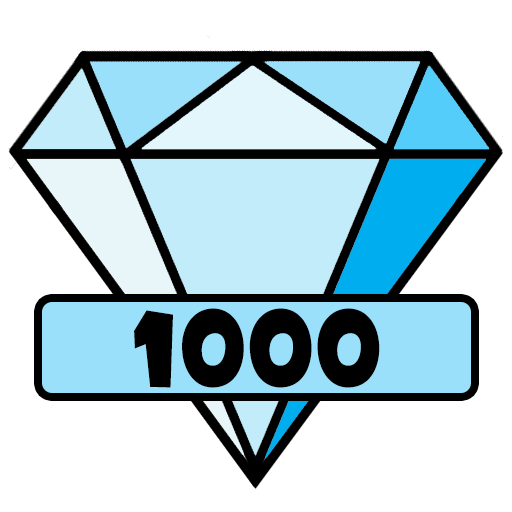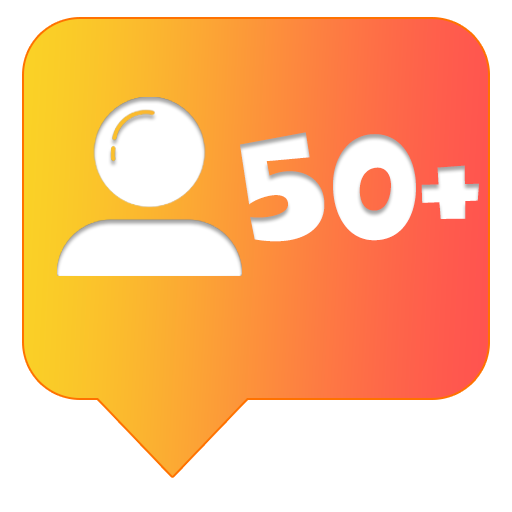 Joined

July 30, 2016
Messages

2,520
Points

205
Age

23

Prison - JartexNetwork 2023
September 8th, 2023, 18:00 GMT / 14:00 EST / 13:00 CST / 12:00 MT / 11:00 PST / 23:30 IST
​
Hello, dear
Jartex
Network
players!
Get set for an all-new phase in our Prison gamemode!
We're thrilled to announce the launch of the upcoming season, packed with a host of enhancements, additions, and changes that will elevate your gaming journey.
Our team has been hard at work, fine-tuning gameplay mechanics, addressing any pesky bugs, and introducing novel features to keep the excitement alive.
This season promises a more immersive and engaging experience, aiming to provide you with hours of entertainment and challenges.
Below you can find most of the changes we have made and what has been added.
If there is however still something you want to change, feel free to mention it on this thread before its release, we can still consider making the change.
We happily and proudly announce that the official new Prison season will be launching on:

Friday, September 8th, 2023
18:00 GMT / 14:00 EST / 13:00 CST / 12:00 MT / 11:00 PST / 23:30 IST


play.jartexnetwork.com





Please note:

The release time can be a couple of minutes later, we are trying to reach 8 PM CET.

​
Gi
ve
a
wa
ys
​
Would you like to give this new season a boosted start? With a free rank and/or free store coupons? Awesome! We are running an Instagram and Twitter giveaway for free ranks and store credits, make sure to get yourself involved!
​
En
d of
th
e w
or
ld
​
​
To celebrate the end of the season, we will be hosting an end-of-season event. At around 3 days before the release, we will be placing reset signs at spawn which you can click and claim a number of rewards; Free items, Free gkits, Millions of in-game money, and Tons of free experience to level up your overpowered armor. Everyone will be able to finish their rank-ups because you can get everything for free. You can fight with everyone without the fear of losing your gear you have weeks to gather. So clearly this is the event everyone should participate in! Hop on prison and have fun!
​
​
Changelog
​
​
Here is the list of the changes made for this reset. I highly suggest you give a good read over all of these to make sure you are familiar with the most recent updates and are not missing out on important details.
​
​
​
Payouts!
Gang Top Rewards
​
​
Gather up, recruit only the best Prison players out there, and start the grind for another season of Prison.
​
This new season of prison we will have

biweekly rewards

for the top gangs!
​
This will continue until the end of the season which will last exactly

6 weeks or 42 days

.
​
​
Every bi-weekly payout will end on a Friday, but the announcement and paying of Iron might be a day or two after that, the gang top will automatically be taken each Friday at 8 PM CET.
​
View the times of all payouts in the

/payouts

menu.
​
​
End-of-the-season rewards

​

Bi-weekly rewards

​

First place:

€350 worth of Iron currency.


Second place:

€250 worth of Iron currency.


Third place:

€150 worth of Iron currency.

First place:

€75 worth of Iron currency.


Second place:

€50 worth of Iron currency.


Third place:

€25 worth of Iron currency.
​
New!
Spawn
​
​
In a big city full of commotion, a brave person stepped forward.​
Their goal? To find old stuff and mysterious writings that tell about the city's past.​
​
With a smart crow, a wise elder, and loyal friends, they started their journey.​
Do you want to join them and have an exciting adventure in this bustling city?​
​
A new spawn with a city theme.
​
The PVP arena contains an outpost again that you can capture with your gang.
​
Looking for some help? There are plenty of NPCs explaining all the features.
​
Supply drops will spawn all around the Pvp-Arena
​
A new seasonal crate has been added again.
​
​
​
New!
Gang Top
​
Exciting news! We've completely revamped the Gang Top feature, giving it a fresh new look and feel. In addition, we'll be bidding farewell to the Gang Shop, but don't worry – we're introducing an innovative method for gangs to engage and take part. Get ready for these changes that are set to enhance your gang's experience in a whole new way!​
​
How to become a gang top participant?
​
The Gang Top feature showcases the best gangs on the server.​
To rank in this feature, your gang needs to accumulate
beacons
, a currency earned through mining.​
By depositing
beacons
into your gang bank, your gang can rise in the Gang Top rankings.​
​
Every gang has a chance!
​
Every
2 weeks
, we reset the beacons and award prizes to the top 3 gangs.​
To compete, you need to mine and deposit beacons into your gang bank.​
After the bi-weekly payouts, the gang beacons will
reset
, and you have to start mining once again. This allows new players and gangs to start competing in the gang top.​
New
!
PvP Mine
​
​
To make PvP an even more valuable aspect of the game, we've completely overhauled the PvP Mine.​
​
Make more money than ever before!
​
Selling resources in the PvP Mine will now earn you a
percentage
of value for each block you sell.​
This means that instead of a fixed amount, your earnings will be based on the percentage, allowing you to progress through prestiges more efficiently.​
With this new pricing system, PvP becomes a valuable asset for every player, ensuring a fair and rewarding experience for all.​
​
New
!
Fruit
​
​
We're making some positive changes to ensure everyone feels comfortable on our server. One of these changes is switching the term "
drugs
" to "
fruit
." This small adjustment is about creating a friendly space for everyone to enjoy. Also, because we've removed vitality, we've made a small update to the fruit system.​
​
Get ready for some sweet rewards
​
Here's how it works: When you sell the required amount of fruit for the day, you'll receive a special fruit booster package. Inside this package, you'll find two random good boosters that can help you in the game. This change adds more excitement and rewards to selling fruit.​
​
Our goal is to make sure all players have a good time, and these changes are part of that effort.​
​
​
Updated!
Pickaxe Enchantments
​
​
We're delving into an exciting realm of improvement by updating pickaxe enchantments, ensuring that they provide true value for their cost.​
​
Buffed Prestige Finder
​
We've made enhancements to the
prestige finder
enchantment. It now boasts an increased likelihood of yielding a prestigious reward in the form of a prestige cost voucher. This voucher will be conveniently sent to your mail delivery, paving the way for a more seamless and rewarding gameplay experience.​
​
Updated!
GKits
​
​
Recognizing the ongoing situation with gkits, we're committed to fostering a more equitable and balanced playing field for all.​
As part of our efforts, we're introducing an innovative approach:
gkit levels
.​
​
GKits will now have a level.
​
This new system of gkit levels brings a dynamic dimension to the game. The gkits will evolve and grow stronger over time, ensuring a gradual progression that aligns with your journey. At the start of each season, the gkits will be set at a baseline balance, establishing a fair footing for all players.​
​
Upgrade the level by simply using the GKit.
​
Once you claim a gkit, the exciting part begins. You'll have the opportunity to enhance and level up your gkits, enhancing their power and effectiveness.​
​
​
​
Updated!
Pets
​
Turning our attention to the of pets, we've undertaken a comprehensive update.​
​
As part of this update, we've introduced a
brand-new pet
to the roster, expanding the variety and choices available to you.​
In addition, we've taken the
capybara
pet and fine-tuned its impact, making sure it contributes with a more subtle and balanced influence on gameplay.​
​
New!

Resource Pet

​

Updated!

Capybara Pet

​

Updated!

Ghost Pet

​

Abilities:


Has a chance to fill up your entire inventory and backpack with the block you mined.
Has a chance to drop a 1% prestige price token.
Has a chance to drop an OpRankup voucher.

We have reduced the changes of the capybara pet at the higher levels to get double rewards and re-rolls, making the Level 100 pets not give you constant benefits to inflate the economy by a lot.
The ghost pet at higher levels has a good chance of boosting your soul gems, which is why these boosted soul gems will now also be shown in your rewards overview.
​
​
Updated!
Gang Missions
​
​
Exciting news on the gang front! We've introduced a fresh batch of gang missions, totaling
four
in all.​
​
4 brand new mission types
​
These new missions are designed to inject more diversity into your collective challenges, offering a broader range of tasks to tackle alongside your gang members. This expansion aims to keep the gameplay engaging and collaborative, providing you with even more opportunities to work together and achieve greatness.​
​
Soul Gem Miner

​

EXP Miner

​

Enchanter

​

Autominer

​

Soul Gems you need to mine in the Soul Cave.


Level 1:

250 Soul Gems

Level 2:

500 Soul Gems

Level 3:

1,000 Soul Gems

Mine up experience by breaking rawblocks.


Level 1:

50,000 Experience

Level 2:

100,000 Experience

Level 3:

250,000 Experience

Adding enchantment levels to your pickaxe.


Level 1:

250 Levels

Level 2:

500 Levels

Level 3:

1,000 Levels

Using the auto miner for a certain amount of time.


Level 1:

30 minutes

Level 2:

60 minutes

Level 3:

90 minutes
​
​
​
Updated!
Prestige Prices
​
We've taken a big step in improving how prestiges work in the game.​
By
redoing
the
prices
, we've made it make more sense progression-wise, which means you can now go beyond your previous achievements and reach a higher prestige.​
​
Increased money capacity
​
In addition to that, we've raised the maximum amount of money you can have in the game. This change gives you more space to grow your wealth and make progress. These updates are all about making the game more fun and giving you the chance to aim for new milestones. Get ready for an exciting journey ahead!​
​
​
​
Updated!
Tags
​
Each tag will now have its own dedicated page,
organized
based on its rarity. This exciting change will make it much easier for you to browse through all the tags in the game.​
​
By default, you will still see all the tags, but now you can quickly navigate to specific rarity categories to find the tags you're looking for more efficiently.​
With this improvement, you'll have a smoother and more enjoyable experience exploring the vast array of tags available in-game.​
Enjoy customizing and expressing yourself with a wide variety of tags at your fingertips!​
​
Removed
!
Chat Games
​
To make things simpler and improve how the game feels, we've decided to get rid of chat games on our platform. This choice comes from our goal to make things clear and reduce any confusion, especially when dealing with different types of in-game money.​
​
This move is about creating a more organized and enjoyable game for everyone, where everything fits together well and is easier to understand.​
​
Removed
!
Vitality
​
As we introduce the new fruit system, which offers straightforward boosters, we've decided to bid farewell to vitality.​
This complex system, while providing benefits, has also added complexity that might be challenging for the average player to grasp.​
​
With the fruit system's simplicity and clear benefits, it's time to streamline the game by saying goodbye to vitality.​
This change will make the overall experience more accessible and enjoyable for all players.​
​
​
​
Misc.
Updates & Changes
​
​
Multiple minor changes have been made, some of these small changes are the following:
​
​
Added a new seasonal pet.
​
Added a new seasonal class, only available this season.
​
Added a new seasonal special set.
​
Removed the gambling villagers.
​
Made /clearinventory not remove the help menu.
​
Added new animations for seasonal crate and lootbox.
​
Added command to chat in ally and truce chat.
​
Allowed gang chat in combat.
​
Added pet experience to afk lootcrate, and vote crate.
​
and much more!​
​
Fixed!
Bugs
​
We did our best to polish and fix as many existing bugs inside the Prison server.
​
We have looked through all the bug reports and managed to fix them. If you come across any bugs with the new release, make sure to report them at our forums under the bug reports section.
​
Here are a few of the bugs we squished out:
​
​
Fixed being able to claim lower rank vouchers than your actual rank.​
Fixed autominer showing wrong upgrade prices for tickets.​
Fixed pickaxe enchants resetting to level 0 in some edge-cases.​
Fixed pvp arena having safezones it shouldn't have.​
Fixed the magician not working properly.​
Fixed gkit containers not able to be claimed.​
Fixed the same scroll being applied more than once.​
and much more!​
​
Questions & Answers
​
​
​
Prison is already up for some time. A reset has to happen to change and improve with lots of excellent new features, to make the game more exciting for you all! This then allows you players to have a fresh start and new players can begin to play without any significant disadvantage.
​
​
This means all cells, items, money and the map will be reset. Nothing will be kept leftover from the previous map. I know this must be a disappointing revelation for a lot of you, but think about the exciting new changes, the new alliances you can forge, the new map, the new features and updates the different kinds of gameplay, and style provided with this update will surely make it a worth-while and exciting reset!
​
​
Below you can find what you will lose and one for what you will keep
​
​
Your cells.

All items in your inventory and ender chest.

Any currencies such as money and exp

Chatcolor permissions.

Seasonal ranks and perks.

Premium Level Pass & Player Levels

Level bracket colors.

Prestiges.
Purchased Ranks & Rank Upgrades.

Purchased Perks.

Won out of crates commands/ranks.
Too much information? Ready to play

Jartex

?!
Log onto

play.jartexnetwork.com

and just select your game-mode and PLAY!



If you have feedback or any suggestion, let us know, we'd love to make this as good as we can.
​