Lead Developer
Staff member
Developer
Donator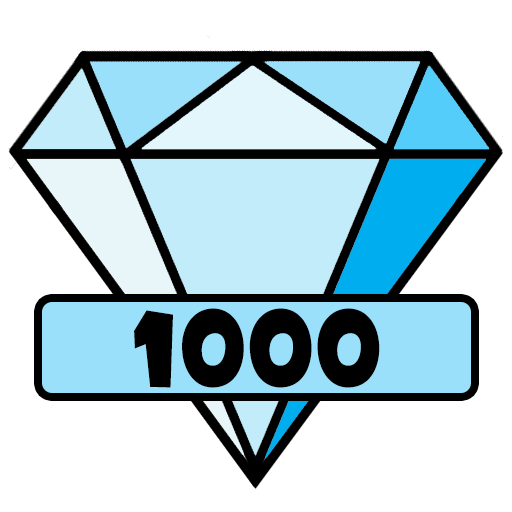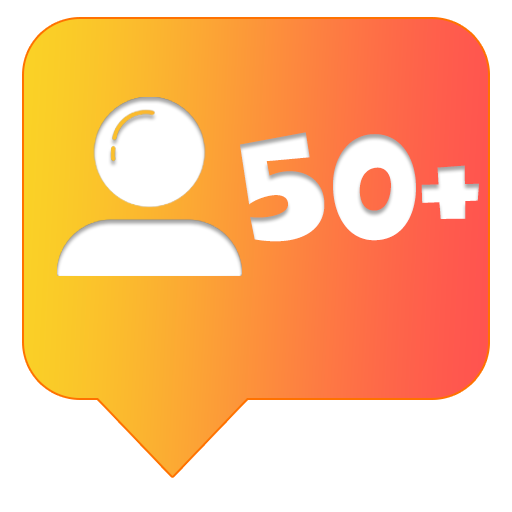 Joined

July 30, 2016
Messages

2,555
Points

205
Age

23
SkyBlock Dream - JartexNetwork 2022
October 20th, 2023, 18:00 GMT / 14:00 EST / 13:00 CST / 12:00 MT / 11:00 PST / 23:30 IST
​
Hello, dear
Jartex
Network
players!
A new season is about to happen in SkyBlock Dream, and we're focused on making the game better.
We've fixed bugs, improved things, and added new stuff to make sure you have a great time.
Our goal is to give you the best gaming experience possible.
We're excited to share these changes with you, and we can't wait for you to try them out. Get ready for more fun in SkyBlock Dream!
We happily and proudly announce that the official new Skyblock Dream season will be launching on:
Friday, October 20th, 2023
18:00 GMT / 14:00 EST / 13:00 CST / 12:00 MT / 11:00 PST / 23:30 IST
play.jartexnetwork.com





Please note:

The release time can be a couple of minutes later, we are trying to reach 8 PM CET.


​
Gi
ve
a
wa
ys
​
Would you like to give this new season a boosted start? With a free rank and/or free store coupons? Awesome! We are running an Instagram and Twitter giveaway for free ranks and store credits, make sure to get yourself involved!
​
En
d of
th
e w
or
ld
​
​
To celebrate the end of the season, we will be hosting an end-of-season event. At around 3 days before the release, we will be placing reset signs at spawn which you can click and claim a number of rewards; Free items, Free gkits, Millions of in-game money, Tons of free experience to level up your overpowered armor. Everyone will be able to finish their rankups because you can get everything for free. You can fight with everyone without the fear of losing your gear you have weeks to gather. So clearly this is the event everyone should participate in! Hop on SkyBlock Dream and have fun!
​
Changelog
​
​
Here is the list of the changes made for this reset. I highly suggest you give a good read over all of these to make sure you are familiar with the most recent updates and are not missing out on important details.
​
​
New!
Spawn
​
Deep within the tropical Tiki Jungle, a brave explorer emerged, eager to discover hidden treasures and unravel ancient mysteries. With the help of a clever parrot, a wise jungle elder, and loyal friends, this adventurer embarked on an exciting journey. Are you ready to join them in the Tiki Jungle's enchanting world?​
​
A new spawn & warzone with a Tiki Jungle theme.
​
Looking for some help? There are plenty of NPCs explaining all the features.
​
The Jartex Drops will be summoned all across the warzone.
​
A new seasonal crate has been added.
​
​
​
New!
Island Upgrades
​
​
We're delighted to announce that we've given our island upgrades a complete overhaul.​
We've introduced a wide range of new categories and upgrades for you and your island to purchase, all using island shards.​
​
This revamp is designed to provide you with even more options to enhance and personalize your island, making it an even more enjoyable and immersive experience. Dive into the new upgrades and let your island thrive like never before!​
All of these upgrades are split up into 4 different categories, those categories being the following:​
General

​

Spawners

​

Minions

​

Custom Crops

​

Island Size
Island Members
Island Homes
Island Vaults
Island Warps
Island Hoppers

Island Spawner Size
Island Spawner Spawn Rate
Spawner Mob Drops
Spawner Head Drops
Spawner Exp Drops
Solid Spawner Factory Boost
Hefty Spawner Factory Boost
Powerfulspawner Factory Boost

Island Minions Size
Minion Drop Rate
Minion Fuel Speed

Crop Growth Speed
Island Crops Limit
Crop Luck
​
A better way to spend your shards.
​
These upgrades are both old and new, making you fully in control of how your Island will be ready to dominate the season, and allowing for a much bigger variety of ways to spend your hard-earned Island Shards with these new upgrades.​
​
New!
Island Missions
​
​
We've recently undergone a comprehensive redesign of our island missions, and we're excited to share these changes with you.​
No more rotating daily missions.
​
As part of this revamp, we've made the decision to remove the daily missions. We found that they didn't significantly enhance your gaming experience and, in some cases, made progression more challenging.​
Level up even more leveled missions, for constant action.
​
But don't worry, we've got something even better in store for you!​
We've introduced a brand new set of missions with distinct levels that you can consistently participate in. These missions are designed to be engaging and rewarding, offering you the opportunity to earn more island shards as you progress. With these fresh and exciting missions, there's always a new challenge waiting for you on your island adventure. So, get ready to embark on a thrilling mission journey and watch your island flourish like never before!​
​
With this new missions revamp, we will be adding tons of new missions and levels to climb through, so there is always a new mission waiting for you and your island throughout the whole season, without the need to wait for small daily missions.​
​
You can grind the following island missions:​
Kill Mobs Missions

​

Miner Missions

​

Farmer Missions

​

General Missions

​

Minion Missions

​

Kill Mobs on your island to level up these missions.

The Kill Mobs Missions are missions for every available mob type from spawners.​

Mine enchanted ores in the Boss World to level up these missions.

The Miner Missions are missions for all the enchanted ores in the Boss World.​

Harvest crops and custom crops to level up these missions.

The Farmer Missions are missions for all the regular and custom crops in the game.​

These missions are regular tasks you can do on your island or in the warzone.

A few examples are, kill players, earn experience, place blocks, break blocks, and many more!​

Utilize your minions to level up these missions.

The Minion Missions are missions for all the actions you can do with minions on your Island.​
Boss Missions

​

Dungeon Missions

​

Kill and damage bosses to level up these missions.

The Boss Missions are missions for all the available boss types within the Boss World.​

Kill and damage little dungeon monsters to level up these missions.

The Dungeon Missions are missions for all the available little monster dungeons within the Boss World.​
​
​
With hard work comes great rewards.
​
These missions will get harder and harder the higher you level them up, but the harder the mission to complete, the higher the amount of Island Shards you will obtain.​
New!
Island Effects
​
Introducing an exciting new addition to our game – Island Effects!​
We've created a dedicated category where you can invest all those extra island shards you earn through the new missions.​
​
It's time for a boost!
​
These Island Boosts offer fantastic advantages, and the best part is that they're available to both you and your island members. When purchased, these boosts provide valuable effects for a total duration of 3 hours.​
​
The following 9 effects are available for purchase for you and your island:​
| Night Vision | Jump Boost | Speed | Regeneration | Strength |
| --- | --- | --- | --- | --- |
| Haste | Resistance | Absorption | Health Boost |
| --- | --- | --- | --- |
​
​
You are in control of the boosts
​
To give players more control over their experience, we've also implemented a convenient toggle system accessible through the /settings command.​
This means that players can easily enable or disable these effects, with separate settings for island-specific effects and those related to the boss world.​
​
​
Updated!
Player Levels
​
We've got some exciting news to share! We've updated our player levels by adding 50 more, bringing the total to 150 levels.​
​
These new levels are packed with exciting tasks and challenges, making your gaming experience even more thrilling. So, get ready for more fun and adventure as you work your way through the expanded level lineup!​
​
​
Updated!
Crates
​
We're excited to share that we've given each crate a complete overhaul, aligning them with the current state of SkyBlock Dream.​
This update ensures that each crate now offers improved and more balanced rewards for every key you use.​
​
We believe these changes will enhance your overall experience and provide you with even more exciting rewards to look forward to when opening crates.​
Get ready for a more rewarding journey in SkyBlock Dream!​
​
​
Updated!
Prismatic Pickaxes
​
We've fine-tuned a few of the prismatic pickaxes in the game to make them blend better with the overall gameplay experience and ensure they have a positive impact.​
​
The pickaxes now have the following abilities and boosts:​
​
Elemental Pickaxe

​

Veinminer Pickaxe

​

Enchanter Pickaxe

​

4 different abilities based on your element of choice which you can cycle through.


Silk touch (earth),
Autosmelt (fire)
Lighting - Chance to drop x5 ores (air)
Washing - 1.5% chance to give enchanted block (water)

Has a 100% chance to mine an entire vein.
Has a 2% chance to drop an enchanted book


Basic [50%]
Rare [40%]
Mythical [30%]
Legendary [20%]
Immortal [15%]
Galaxy [10%]
Eternal [8%]
Magnetic Pickaxe

​

Infusion Pickaxe

​

Crystal Forge Pickaxe

​

Automatically picks up all ores mines, and increase
the following enchants based on ores picked up:
Can go up all the way to Level 15.


20 ores mined: level 1
50 ores mined: level 2
100 ores mined: level 3
200 ores mined: level 4
400 ores mined: level 5
600 ores mined: level 6
1k ores mined: level 7
1.5k ores mined: level 8
2k ores mined: level 9
3k ores mined: level 10
5k ores mined: level 11
7.5k ores mined: level 12
12.5k ores mined: level 13
17.5k ores mined: level 14
25k ores mined: level 15

Allows you to deal up to 5k damage in 1 hit to a boss when fully charged.
For every block, you break you add +25 damage to your pickaxe. Gives you a message when fully charged.
Drops extra crystals based on the number of island points you have:


0: 1%
10: 1.2%
50: 1.5%
100: 1.8%
250: 2.2%
500: 2.6%
750: 3%
1000: 3.5%
2000: 4%
5000: 4.5%
10.000: 5%
25.000: 6%
50.000: 7%
100.000: 8%
250.000: 9%
500.000: 10%
Updated!
Transfer
​
After a careful review of our transfer shop, we've made some important changes to the items we sell and how we price them.​
These changes are aimed at improving your shopping experience and giving you better value for your mob coins.​
Updated!
Player Shops
​
We've given our player shops a significant tune-up and a polish to make them even better.​
​
As a result of these improvements, all vouchers sold through player shops will now function correctly.​
We've also worked diligently to make the overall player shop experience much smoother and more user-friendly. These enhancements are designed to ensure that you can enjoy a hassle-free and satisfying shopping experience within the game. Happy shopping!​
Updated!
AFK Loot Box
​
We've made significant improvements to the loot table of the AFK Loot box.​
​
These enhancements are designed to make it more rewarding for you to stay online and engage with the game for as long as possible.​
​
So, whether you're actively playing or just hanging around, you can expect better and more enticing rewards from the AFK Loot box.​
It's all about making your time more enjoyable and worthwhile!​
​
Fixed!
Bug Fixes
​
​
We did our best to polish and fix as many existing bugs inside the SkyBlock Dream server. We have looked through all the bug reports and managed to fix them. If you encounter any bugs with the new release, report them at our forums under the bug reports section.
​
Here are a few of the bugs we squished out:
​
Fixed some pets not having the right effect on their abilities
Fixed some leaderboard commands not working properly.
Fixed seasonal rank vouchers not working.
Fixed not being able to break some custom crops.
Fixed some crate rewards not being correct.
Fixed Spawner Island permission missing for upgrading.
Removed invalid permissions from /is permissions menu.
​
Misc.
Updates & Changes
​
​
Multiple small changes have been made, some of these small changes are the following:
​
Updated all plugins.

Updated payouts menu.

Added new animations for seasonal crate and lootbox.
Added a new seasonal lootbox.
Added a new seasonal loot crate, available for limited time.
Added a new seasonal class.
Reduced season length by 1 week.
Added option to directly deposit your fragments from backpack in to island crystal.
​
Question and Answers
​
Why does Skyblock Dream reset?
​
SkyBlock Dream is already up for some time. A reset has to happen to change and improve with lots of excellent new features, to make the game more exciting for you all! This then allows you, the players, to have a fresh start and new players can begin to play without any significant disadvantage.
​
This means all cells, items, money and the map will be reset. Nothing will be kept leftover from the previous map. Of course, all purchases will be reissued so nobody will be out of pocket in that regard. I know this must be a disappointing revelation for a lot of you, but think about the exciting new changes, the new alliances you can forge, the new map, the new features and updates the different kinds of gameplay, and the style provided with this update will surely make it a worth-while and exciting reset!
​
Below you can find what you will lose and what you will keep
​
Your island.

All items in your inventory and player vaults.

Any currencies such as money and exp.

Player level & premium level pass

Chatcolor permissions.

Seasonal ranks and perks.

Island statistics.
Purchased Ranks & Rank Upgrades.

Purchased Perks.

Won out of crates commands/ranks.
Too much information? Ready to play
Jartex
?!
Log onto
play.jartexnetwork.com
and just select your game mode and PLAY!

If you have feedback or any suggestion, let us know we'd love to make this as good as we can.
Thank you
​
Last edited by a moderator: