Lead Developer
Staff member
Developer
Donator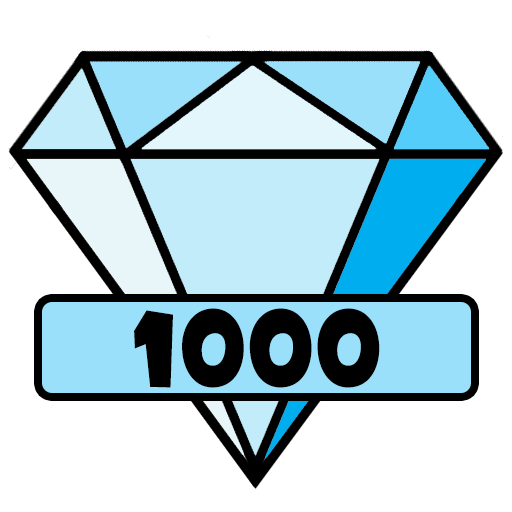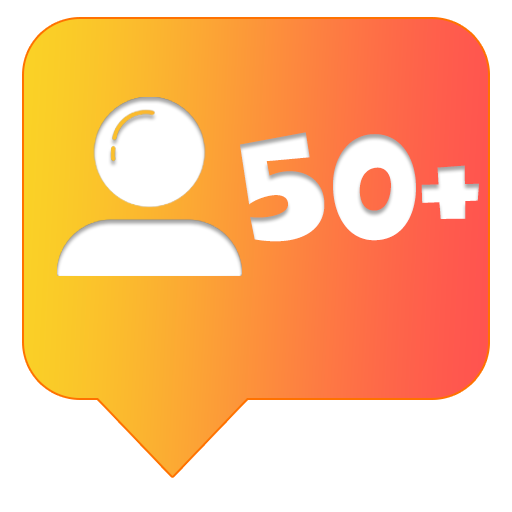 Joined

July 30, 2016
Messages

2,265
Points

180
Age

22

SkyBlock Dream - JartexNetwork 2022
November 4th, 2022, 19:00 GMT / 15:00 EST / 14:00 CST / 13:00 MT / 12:00 PST
​
Hello, dear
Jartex
Network
players!
As the island top has come to an end it is time to jump straight into a new season of SkyBlock Dream.
This season we mainly focussed on making SkyBlock Dream more polished with the features we already have, and expanding further on those to make the gamemode better as a whole.
A season with a lot of bug fixes, improvements, new features, and much more.
So what are you waiting for, find out what we have in store for you with this reset!
We happily and proudly announce that the official new Skyblock Dream season will be launching on
Friday, November 4th, 2022.

Friday, November 4th 2022
19:00 GMT / 15:00 EST / 14:00 CST / 13:00 MT / 12:00 PST
play.jartexnetwork.com
Please note:
The release time can be a couple of minutes later, we are trying to reach 8 PM CET.
Gi
ve
a
wa
ys
​
Would you like to give this new season a boosted start? With a free rank and/or free store coupons? Awesome! We are running an Instagram and Twitter give-away for free ranks and store credits, make sure to get yourself involved!​
En
d of
th
e w
or
ld
​
​
To celebrate the end of the season, we will be hosting an end of season event. At around 3 days before the release, we will be placing reset signs at spawn which you can click and claim a number of rewards; Free items, Free gkits, Millions of in-game money, Tons of free experience to level up your overpowered armor. Everyone will be able to finish their rankups because you can get everything for free. You can fight with everyone without the fear of losing your gear you have weeks to gather. So clearly this is the event everyone should participate in! Hop on SkyBlock Dream and have fun!​
​
Changelog
​
​
Here is the list of the changes made for this reset. I highly suggest you give a good read over all of these to make sure you are familiar with the most recent updates and are not missing out on important details.​
​
Payouts!
Island Top Rewards
​
Gather up, recruit only the best SkyBlock players out there and start the grind for another season of SkyBlock.​
In this new season of SkyBlock, we will have biweekly rewards for the top islands! This will go on until the end of the season which will last exactly 6 weeks or 42 days.​
​
Every bi-weekly payout will end on a Saturday, but the announcement and paying of Iron might be a day or two after that, the island top will automatically be taken each Saturday at 8 PM CET.​
View times of all payouts in the /payouts menu.​
​
End-of-the-season rewards​
First place:
€300 worth of Iron currency.​
Second place:
€250 worth of Iron currency.​
Third place:
€150 worth of Iron currency.​
​
Bi-weekly rewards​
First place:
€75 worth of Iron currency.​
Second place:
€50 worth of Iron currency.​
Third place:
€25 worth of Iron currency.​
​
New!
Spawn
​
​
A new season means a new spawn and a new warzone. Put on your diving mask, and get out your tridents because we are diving straight into this new season.​
​
A new spawn & warzone with an Underwater theme.​
Looking for some help? There are plenty of NPCs explaining all the features.​
The Jartex Drops will be summoned all across the warzone.​
A new Atlantic seasonal crate has been added.​
​
​
​
Important!
Boss World improvements
​
We know that in the past few seasons we haven't been the best at regularly patching issues as quickly as possible, so for this season, we decided to tackle the biggest problem we have had for a while, the Boss World.​
​
The Boss World is a great addition to SkyBlock Dream and adds so much content for every player to enjoy, but sadly this wasn't always able to be enjoyed by every player. We have had a lot of issues regarding data syncing between these worlds and even had to disable most of the loved features in the Boss World because of this.​
​
However, this season we can finally tell you, all of these issues have been fixed, and we will be bringing you a much better and more stable season, with plenty of bug fixes, but most importantly a fully functional Boss World without having to feel like your items are at risk every day!​
Here are the most notable changes that you will see with the new Boss World.​
​
Player Vaults have returned.
​
We can finally tell you that the player vaults are back within the Boss World, and that of course without having to risk losing these items. You will now be able to open up your playervault on demand at any place you are again.​
​
Complete control over your Island.
​
You will now be able to use every Island command in the Boss World. Chat with your island, view your island statistics, open the island top, or manage your island members. All of these commands have now been enabled within the Boss World.​
The commands you enjoy and love are back.
​
The commands such as /tpa, /feed, and all those little commands that made your life much easier are back. You can now also properly /msg, /msgtoggle players between worlds as well. We have made sure that all of the commands that should be disabled are of course still disabled. You can also not teleport to someone in a zone you can not enter.​
Player levels will no longer reset or cause you to lose progress.
​
Losing player levels were pretty common nowadays, and people could either claim their rewards twice, which caused the economy to be inflated at a way faster phase or people would lose their level and have to restart to grind a level they spend days to complete. We can finally say that your player level is now safe, it will no longer have any issues between both worlds.​
​
You will no longer risk losing your inventory.
​
Next to the player levels, we have also made sure that your inventory will no longer be randomly lost if you're stuck between switching worlds. This is less for you to worry about after leaving the boss world when you have grinded the whole day to gather boss drops.
​
​
Faster login speed.
​
Due to all of these changes the login speed for SkyBlock Dream has been significantly improved. Previously it could take up to 4-5 seconds before you would be sent to SkyBlock Dream, this process should now be nearly as fast as an instant!
​
​
​
New!
Masks
​
​
Last season we introduced the Boss Masks, but this season we will be expanding upon this idea and adding a few more masks. Next to adding new masks we also decided you should not be limited to 1 boss mask per helmet, as this means you will need 16 sets in total for each boss! This makes things really inconvenient. So starting this season you will be able to apply as many boss masks as you want, and 1 regular mask. The regular masks will still be limited to one mask per helmet.​
​
Here are the new masks that we have added:​
​
- 15% chance to receive absorption 1 on low health.
- Deal 10% more damage to enemies.
- Gain permanent x2 speed boost.
- Immune to poison damage.
- Boosts your money by x1.5
- Receive 10% less damage from enemies.
- Immune to fire damage
- Deal 15% more damage to enemies on fire
- Receive 15% less damage from enemies
- 25% chance to lifesteal the damage you dealt
- Receive 15% less damage from enemies
- Deal 15% more damage when you are slowed
​
These masks can be crafted using the Mask Crafter. This Mask Crafter wants valuable items from the new and improved mine mobs, which we will talk about later in this post.​
​
​
New!
Playtime Rewards
​
​
Get rewards by simply playing. How great does that sound? Too good to be true? We agree! However, it's happening this season.​
​
You will be able to claim different milestones simply by reaching the required playtime. Upon your first login this season your playtime will start, the more you play, the more rewards you will be able to claim this season.​
​
Start out by typing /playtimerewards and you will find a menu with different tiers of rewards that you can claim, each tier will have a higher requirement of playtime, the further you progress, the better the rewards will be, and all of that for free, how amazing is that.​
​
​
​
New!
Boss World Mines
​
​
The caves in the Boss World have been a little bit empty ever since they first got released, and it's time for a change. The 4 caves will be getting a complete overhaul.​
​
All of the caves have been updated in the way they look, they are now way more aesthetically pleasing, and feel more like an exploration rather than a bland open area.​
​
Next to the changes in looks, we will be making some changes regarding the ores, we will now be spreading out the ores more in smaller groups with a little higher cooldown per ore to be generated, these cooldowns are a little bit randomized too, so you can no longer just camp the same spot over and over again and gaining so many enchanted ores.​
Speaking of camping, what is a better way to prevent the players from camping than by adding some brand new strong mobs into these caves? Each cave will now have a different type of mob guarding it, and those mobs are the following.​
​
The cave in the magic mountain is protected by

Soul Guards

♥

50

.

These Soul Guards drop

Soul Fragments

.
The cave in the magic mountain is protected by

Dark Knights

♥

65

.

These Dark Knights drop

Corrupted Helmets

.
The cave in the magic mountain is protected by

Lava Hounds

♥

70

.

These Lava Hounds drop Lava Eggs.
The cave in the magic mountain is protected by

Witches

♥

80

.

These Witches drop

Frozen Blood

.
​
These drops from those strong creatures can be used to craft powerful masks using the Mask Crafter.​
​
​
New!
Infinite Chests
​
Each island is filled with thousands of chests to maintain the number of items being produced by the number of spawners it has. In order to make things easier to maintain we will be adding an infinite chest.​
​
The Infinite Chest can pick up a select amount of items per chunk. These items will be stored within the Infinite Chest and are ready to be sold from the GUI within.​
You can place 1 Infinite Chest per chunk, and this chest can be upgraded with in-game money. Purchasing an infinite chest is not like other gamemodes, the infinite chest is a chest that you bought from the /shop with in-game money as well.​
​
This should make it a bit more fun to play, and encourage people to do other things as well, like capturing outposts, as you now will not lose that much time on selling chests anymore. In the Infinite Chest you will have to select which items it will pickup, and after selecting the chest will collect all drops in that chunk.​
​
However, to make things not too easy for everyone we decided that this Infinite Chest (or iChest for short) should have some upgrades, to make it better the more you progress.​
The following things can be upgraded:​
Sell Timer -
The time you need to wait between selling from this ichest. The higher the Sell Timer level, the lower the wait between selling.​
Storage -
The maximum amount of items being able to be stored in the ichest. Starting at 30,000 at level 1.​
Slots -
The maximum amount of items this ichest can pickup. Starting at 4 at level 1.​
Each upgrade will have a small upgrade timer.​
The old infinite chests will still be available in-game, and these chests will have no upgrades and will always work with the maximum capacity possible, without the need of upgrading them.​
​
Updated!
Player Levels
​
We have heard your feedback on the player levels and are applying the required changes this season. For this season we will be downscaling some of the level requirements, as they were way too tedious to complete as a normal player, and we want to give everyone a chance to progress the player level ladder, without having to spend all of their possible free time into grinding these levels.​
​
That means we will be:​
Lowering the number of dungeon mobs you need to kill.​
Lowering the number of bosses drops you need to deliver.​
Lowering the number of crate keys you need to open.​
and much more.​
​
Updated!
Pets
​
The pets are a nice addition to have at SkyBlock Dream, they are your little companion but there are not many to choose from, and not all aspects of the SkyBlock Dream server are covered by these pets. That is why we will be adding 2 new pets this season, those 2 new pets are.​
Duck Pet

​

Fox Pet

​

Common

Ability: Receive less damage from bosses in the Boss World.


Rare

Ability: A chance to increase the drops from the Boss World ores.


Legendary

Ability: Deal more damage to bosses in the Boss World.

Common

Ability: Increase the damage you deal toward mobs.


Rare

Ability: Increase the amount of experience you earn.


Legendary

Ability: Chance to increase the number of drops from mobs.
​
Updated!
Auction House
​
The Auction House is an easy way to sell and buy items, so we decided to give the Auction House a small update this season. The issue of not receiving money or experience sometimes from offline auctions has now been fixed, the Auction House will work properly when you're online and offline. Next to that we also fixed the issue of /ah sold not showing the currency, and sometimes not keeping track of sold items at all!​
On top of that, we added two new currencies you can use in the Auction House, these currencies are
Mob Coins
and
Stars
. With these two new currencies, you will have a little more choice on what you want and need.​
So now you will be able to list auctions with the following currencies:​
Money
,
Mob Coins
,
Stars
, and
Experience
.​
​
​
​
Updated!
Aesthetic Overhaul
​
​
We feel like it's time for a change, the style around JartexNetwork is slowly changing, and SkyBlock Dream can not be left behind.​
This season we decided it's about time to start the change at SkyBlock Dream, giving it a nice aesthetic overhaul, here is an overview of things we have updated:​
- Help Commands​
- We updated the new /help menu for new players and long-term players for new features​
- Added more in-depth help commands for certain features​
- Updated the hologram styling​
- Updated the island messages​
- Updated the tab list overview​
and much more!​
Fixed!
Bug Fixes
​
We did our best to polish and fix as many existing bugs inside the OpFactions server. We have looked through all the bug reports and managed to fix them. If you come across any bugs with the new release, make sure to report them at our forums under the bug reports section.​
Here are a few of the bugs we squished out:​
Fixed level skip not working on some tasks.
Fixed taurus boss being in wrong totem.
Fixed being able to bleed your island members.
Fixed bleeding damage staying permanently.
Fixed crop hoes not being affected by boosters.
Fixed al sycning issues.
Fixed Frenzy Crop Hoe.
Fixed skill level not showing exp but placeholder text.
Fixed enchantments being removed once you level-up a crop hoe.
Fixed /island biome command.
Fixed being able to creeper egg spawners and itemframes on islands.
Fixed getting stuck in boss world portal.
Fixed being able to enter zones you can not enter.
Fixed galaxy enchantment having wrong level requirement.
Fixed boss world weather not being removed when you leave the zones.
Fixed custom crop chests.
​
Misc.
Updates & Changes
​
​
Multiple small changes have been made, some of these small changes are the following:​
Updated all plugins.
Updated Anti Cheat.
Updated payouts menu.
Updated the help book.
Added more kill messages.
Updated the cosmetics menu.
Updated the goldshop style.
Updated the /stats menu.
Added /leaderboards.
Updated the leaderboards style.
Added a new seasonal crate.
Added a new reset loot crate.
Nerfed Taurus healing.
Added a cooldown on Seamonster jumps.
Added broadcasts to boss weather changes.
Added a menu to view what each weather does and which zone has what weather.
Added more help commands
Added more helpful broadcasts.
And much more!​
Question and Answers
​
Why does Skyblock Dream reset?
​
SkyBlock Dream is already up for some time. A reset has to happen to change and improve with lots of excellent new features, to make the game more exciting for you all! This then allows you players to have a fresh start and new players can begin to play without any significant disadvantage.​
This means all cells, items, money and the map will be reset. Nothing will be kept leftover from the previous map. Of course, all purchases will be reissued so nobody will be out of pocket in that regard. I know this must be a disappointing revelation for a lot of you, but think about the exciting new changes, the new alliances you can forge, the new map, the new features and updates the different kinds of gameplay, and style is provided with this update will surely make it a worth-while and exciting reset!​
Below you can find what you will lose and one for what you will keep​
Your island.
All items in your inventory and player vaults.
Any currencies such as money and exp.
Player level & premium level pass
Chatcolor permissions.
Seasonal ranks and perks.
Island statistics.
Purchased Ranks & Rank Upgrades.
Purchased Perks.
Won out of crates commands/ranks.
Too much information? Ready to play
Jartex
?!
Log onto
play.jartexnetwork.com
and just select your game mode and PLAY!

If you have feedback or any suggestion, let us know we'd love to make this as good as we can.
Thank you
​