Developer
Staff member
Developer
Donator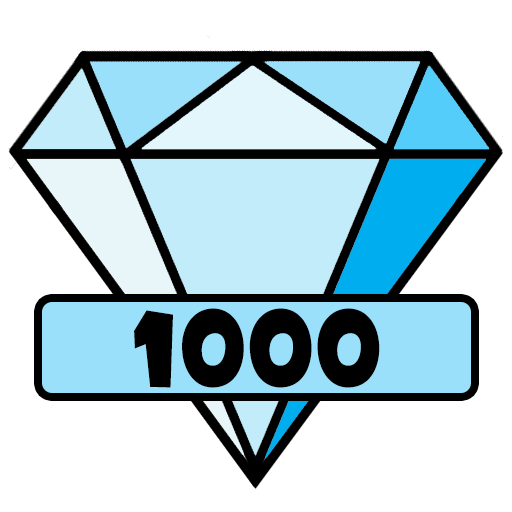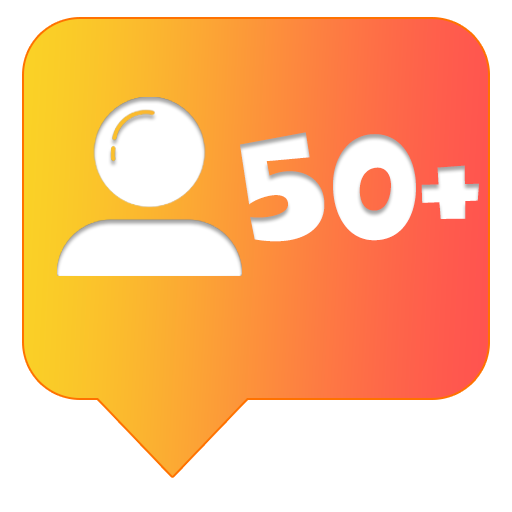 Joined

Jul 30, 2016
Messages

1,684
Points

147
Age

22

Skyblock Dream - JartexNetwork 2021
December 24 2021, 15:00 GMT / 10:00 EST / 09:00 CST / 08:00 MT / 07:00 PST
​
Hello, dear
Jartex
Network
players!
A new SkyBlock dream reset is here, and it's coming at you during the holidays time. So get ready for another ice cold season of SkyBlockDream.
We feel like SkyBlock Dream is in a steady place right now, and we want to keep it like that for the December season, as island top rewards will make a return. So for this season we decided to work with what we have, polish it out, and add some needed new features as well.
So the season is filled with a few new features, and existing features that we all know and love, but even better. Are you prepared?
We happily and proudly announce that the official new Skyblock Dream's season will be launching on
Friday, December 24th, 2021.
This reset will be at a different time than you are used to due to Friday night being Christmas eve, so make sure to be online in time.
Friday DECEMBER 24th 2021
15:00 GMT / 10:00 EST / 09:00 CST / 08:00 MT / 07:00 PST
play.jartexnetwork.com
Please note:
The release time can be a couple of minutes later, we are trying to reach 4 PM CET.
Gi
ve
a
wa
ys
​
Would you like to give this new season a boosted start? With a free rank and/or free store coupons? Awesome! We are running an Instagram and Twitter give-away for free ranks and store credits, make sure to get yourself involved!​
En
d of
th
e w
or
ld
​
​
To celebrate the end of the season, we will be hosting an end of season event. At around 3 days before the release, we will be placing reset signs at spawn which you can click and claim a number of rewards; Free items, Free gkits, Millions of in-game money, Tons of free experience to level up your overpowered armor. Everyone will be able to finish their rankups because you can get everything for free. You can fight with everyone without the fear of losing your gear you have weeks to gather. So clearly this is the event everyone should participate in! Hop on skyblockdream and have fun!​
​
Changelog
​
​
Here is the list of the changes made for this reset. I highly suggest you give a good read over all of these to make sure you are familiar with the most recent updates and are not missing out on important details.​
New!
Spawn
​
​
As a new season begins, a newer spawn and newer buildings are needed, therefore we have decided to bring you all a brand new theme. This season will count with a Winter/Christmas Themed spawn!​
​
The warzone is filled with drops, these drops will drop every hour so make sure to drop down in to the warzone every now and then to get one of those drops stacked with loot.​
​
New!
Island Top Rewards
​
What's better than being the best island? Winning some prizes with that of course!​
We are happy to announce that for this season we will be returning the Island Top Rewards.​
​
For the first time in a long period of time, we will be adding rewards for the best islands of the server.​
So gather up, recruit only the best SkyBlock players out there and start the grind for another season of SkyBlock Dream.​
​
This new season of skyblock we will have biweekly rewards for the top island! This will go on until the end of the season which will last exactly 7 weeks or 49 days. Our schedule for the start and the end of the map is pretty defined, and we will be hosting end-of-the-map rewards as well.​
End of the season rewards​
First place:
€300 worth of Iron currency.
​
Second place:
€250 worth of Iron currency.
​
Third place:
€150 worth of Iron currency.
​
​
Bi-weekly rewards​
First place:
€75 worth of Iron currency.
​
Second place:
€50 worth of Iron currency.
​
Third place:
€25 worth of Iron currency.
​
​
New!
Boss Suits
​
You might still be familiar with the concept of mob suits, those suits have been a thing for multiple seasons at SkyBlockDream but they have not seen the day of light ever since.​
​
SkyBlock Dream is about grinding, and most of this can be done within our Boss World, so instead of Mob Suits, we will be adding Boss Suits.​
These Boss Suits will come in all forms of every boss, and while wearing these suits you will receive a different types of boosts. However, you will first need to level up your suit to get access to some boosts.​
​
Suit Level 5:
Deal more damage to the boss of which you are wearing the suit.​
Suit Level 10:
Receive less damage from the boss of which you are wearing the suit.​
Suit Level 15:
Boosts the chance of getting special drops from the boss of which you are wearing the suit.​
​
The different types of suits that you can unlock for free, by simply killing the bosses are:​
Bear​
Banshee​
​
​
New!
Cosmetics
​
Cosmetics will be added for the first time to SkyBlock Dream!​
We added some cosmetics that you can purchase in-game as well, to spice it up even more. The following category of cosmetics are now available:​
Upon killing a player a soundeffect in that area will play. You can have all different type of sounds selected when you kill a player.​
Projectiles you throw and shoot will be followed by a particle. These particles come in all types and colors.​
These two were already added before but they have been placed under the cosmetics category as well to make everything more in one line.​
These cosmetics can be obtained through crates, supply drops, and the transfer shop.​
New!
Dungeon Keys
​
​
Dungeon Keys are a new type of crate keys that you can open in the boss world. These keys will be dropped from the mini monsters spawning in the bossworld as well as the big bosses around there.​
​
This crate contains all sorts of utilities to enhance your boss world experience, think about Boss Totems, Shards, Enchantment Books, and much more!​
​
New!
Mob Mastery
​
​
A new rewarding system for grinding mobs. Every 5,000 Mob Kills you receive a Mob Point that you can use for Mob Mastery.​
You can select a specific type of upgrade and upgrade them with Mob Points. With each upgrade, the loot you get from Mobs becomes better.​
​
Upgrade 1 (3 Mob Points): 3.5% Chance for Mobs to drop Prestige Loot (Mobs killed by your sword)​
Upgrade 2 (5 Mob Points): 7.5% Chance for Mobs to drop Prestige Loot (Mobs killed by your sword)​
Upgrade 3 (10 Mob Points): 12.5% Chance for Mobs to drop Prestige Loot (Mobs killed by your sword)​
Upgrade 4 (15 Mob Points): 17.5% Chance for Mobs to drop Prestige Loot (Mobs killed by your sword)​
​
If Spawner is already Prestige it will drop 3 items instead of 1. ​
So 3.5% chance to drop x3 Loot from Mobs.​
- Upgrade 1 (3 Mob Points) : 7.5% Chance for double kill. 1% Chance for a triple kill. 0.5% chance for a Penta kill.​
- Upgrade 2 (5 Mob Points) : 12.5% Chance for double kill. 3% Chance for a triple kill. 2.5% chance for a Penta kill.​
- Upgrade 3 (10 Mob Points) : 17.5% Chance for double kill. 10% Chance for a triple kill. 5.0% chance for a Penta kill.​
- Upgrade 4 (15 Mob Points) : 22.5% Chance for double kill. 17% Chance for a triple kill. 7.5% chance for a Penta kill.​
​
Double Kill = x2 Loot, Penta Kill = x5 Loot​
​
​
New!
Boss Shop
​
​
A new shop category is the Boss Shop, in this shop you can buy special items for boss dust & drops. These items can be anything, from gear boxes to spawners. And from kit vouchers to mob coin pouches, the shop is filled with items for anyone their needs. So instead of having to sell your boss drops to other players you can check out the newly introduced boss shop and see what it has in store for you.​
​
The boss shop might change its stock every now and then so make sure to always be ready to spend some of those valuable boss drops.​
​
​
Update
d!
Chest Shop System
​
​
Last season we added an enhanced version of the chest shop system, but we noticed that some players were confused about how it works, or where to start.​
So for this season, there will be a new section in the /shop where you can buy Advertise Coins for enchanted materials. This way everyone is able to promote their shops without having to grind bosses for a lucky drop.​
/playershops is a new way to find shops from all players. Players will put up their item for sale, use an Advertise Coin and promote their shop within the shops menu. After your shop has expired advertising it will be removed from the highlighted shop menu.​
​
​
Updated!
Pets
​
​
The Zoo Keeper has been a trust friend for a while, but he is missing some things to spice it up, so the Zoo Keeper has refilled his stock and added 2 new items that you can purchase every weekend, with a limited stock.​
​
This candy can be fed to your pet to level-up the tier of the pet, this is a one time use and is extremely rare, so use it whisely.​
​
Who said proteins are not good for pets? Purchase this bar to feed it to your pet and it will work twice as fast! For 1 hour after feeding the bar your pet will have doubled the chance of activating their boosts.​
​
​
Updated!
Player Levels
​
​
Player levels have been around for a while, and we strive for it to be a fun, rewarding & challenging way to climb the ladder. We have noticed that right now after almost 3 months players have not been able to reach the maximum level, and we would like to see that being possible within this time frame.​
​
So for this season, we will be toning down some level requirements to make it more fun & fair for everyone to grind through those levels. We wish you the best of luck on reaching level 100!​
​
​
Updated!
Boss Zones
​
With player levels receiving a balance update, we also decided it's time to balance out the minimum required player level to enter zones. We will be lowering the levels needed in order to enter the Gold & Diamond zone, so more players can enjoy the bossworld to the fullest.​
​
​
Misc.
Updates & Changes
​
Multiple small changes have been made, some of these small changes are the following:​
Island shards in god & seasonal crates.
Fixed bannerboard in bossworld.
Updated mobs in mines.
Fixed an issue with chestshop.
Fixed auctions resetting.
Added being able to sell auction items for experience.
Adjusted the amount of stars epic mobs drop.
Changes to the player menu.
Added music discs as mob drops.
And much more!​
Questions & Answers
​
​
Your islands
All items in your inventory and ender chest
Any currencies such as money and exp
Chatcolor permissions.
Seasonal ranks and perks.
Purchased Ranks & Rank Upgrades
Purchased Perks
Won out of crates commands/ranks
Too much information? Ready to play
Jartex
?!
Log onto
play.jartexnetwork.com
and just select your game-mode and PLAY!
If you have feedback or any suggestion, let us know, we'd love to make this as good as we can.
​