Lead Developer
Staff member
Developer
Donator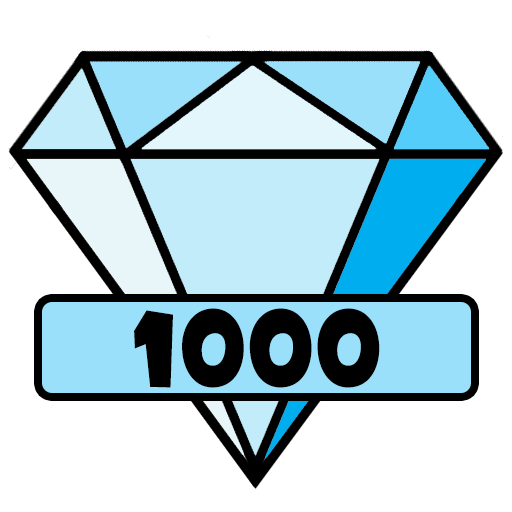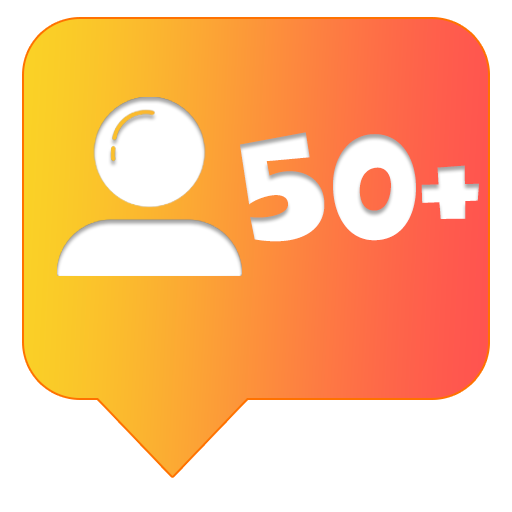 Joined

July 30, 2016
Messages

2,106
Points

180
Age

22

SkyBlock Dream - JartexNetwork 2022
September 2nd 2022, 18:00 GMT / 14:00 EST / 13:00 CST / 12:00 MT / 11:00 PST
​
Hello, dear
Jartex
Network
players!
As the island top has come to an end it is time to jump straight into a new season of SkyBlock Dream.
For this season we will be adding some new features to spice things up a bit, and we will be doing a bunch of bug fixes as well, so we are confident to say that this is a brand new season filled with fun.
A season with a lot of bug fixes, improvements, new features, and much more.
So what are you waiting for, find out what we have in store for you with this reset!
We happily and proudly announce that the official new Skyblock Dream's season will be launching on
Friday, September 2nd, 2022.

Friday, September 2nd 2022
18:00 GMT / 14:00 EST / 13:00 CST / 12:00 MT / 11:00 PST
play.jartexnetwork.com
Please note:
The release time can be a couple of minutes later, we are trying to reach 8 PM CET.
Gi
ve
a
wa
ys
​
Would you like to give this new season a boosted start? With a free rank and/or free store coupons? Awesome! We are running an Instagram and Twitter give-away for free ranks and store credits, make sure to get yourself involved!​
En
d of
th
e w
or
ld
​
​
To celebrate the end of the season, we will be hosting an end of season event. At around 3 days before the release, we will be placing reset signs at spawn which you can click and claim a number of rewards; Free items, Free gkits, Millions of in-game money, Tons of free experience to level up your overpowered armor. Everyone will be able to finish their rankups because you can get everything for free. You can fight with everyone without the fear of losing your gear you have weeks to gather. So clearly this is the event everyone should participate in! Hop on SkyBlock Dream and have fun!​
​
Changelog
​
​
Here is the list of the changes made for this reset. I highly suggest you give a good read over all of these to make sure you are familiar with the most recent updates and are not missing out on important details.​
​
Payouts!
Island Top Rewards
​
Gather up, recruit only the best SkyBlock players out there and start the grind for another season of SkyBlock.​
In this new season of SkyBlock, we will have biweekly rewards for the top islands! This will go on until the end of the season which will last exactly 7 weeks or 49 days.​
​
Every bi-weekly payout will end on a Saturday, but the announcement and paying of Iron might be a day or two after that, the island top will automatically be taken each Saturday at 8 PM CET.​
View times of all payouts in the /payouts menu.​
​
End-of-the-season rewards​
First place:
€300 worth of Iron currency.​
Second place:
€250 worth of Iron currency.​
Third place:
€150 worth of Iron currency.​
​
Bi-weekly rewards​
First place:
€75 worth of Iron currency.​
Second place:
€50 worth of Iron currency.​
Third place:
€25 worth of Iron currency.​
​
New!
Spawn
​
​
A new season means a new spawn and a new warzone. Get out your horse, and set foot into this new Wild West season.​
​
A new spawn & warzone with a Wild West theme.​

​
Looking for some help? There are plenty of NPCs explaining all the features.​
The Jartex Drops will be summoned all across the warzone.​
A new wild west seasonal crate has been added.​
​
​
​
New!
Duels
​
In order to have a healthy competitive environment players should be able to prove themselves who is better, and what is a better way of doing that by adding a brand new Duel System.​
With this new Duel System, you can 1v1 opponents for fun, or for some huge wagers, the choice is yours.​
​
Start by dueling a player.
​
You will be able to send a duel request to a player using the /duel command. If I want to duel Gunfire, I will type /duel Gunfire. Gunfire will be able to accept or deny this request. Before sending the Duel Request you will be promoted with a menu for some settings for that Duel. You can toggle the usage of Custom Enchantments within these duels, and ender pearls. These settings will be saved once you have selected them once, but you can spice it up and change them for any future battle as well.​
Lock in your inventory.
​
Upon accepting a duel request an inventory will open where you can select the items that you are bringing into this duel. Each player can click items from their inventory to be added to the Duel Kit. Both players will have to accept or deny the selected items, once you have settled on the items it's time for the wager.​
Select the wager.
​
After accepting the duel items it's time to place your bets. Will you be playing for the inventory, or should you keep the items that you bring into this fight?​
You can choose both options. On top of that, you can put in money and items as well. Simply increase or decrease the amount of money by clicking the icons shown within this menu.​
You can drop in items into this menu as well simply by clicking on them inside your inventory. Make sure you have everything ready because you can not take out these items after already accepting the duel request.​
Time to fight!
​
Once you have agreed on the items being brought in the duel, and the rewards it is time to fight. You and your opponent will be teleported into an arena where you can fight to the death. The winner is decided by killing your opponent.​
After the fight is over and the winner has been decided you can pick up your won items from the /maildelivery. The wagered money will automatically go into your account.​
​
​
New!
Boss World Weather
​
​
The Boss World wouldn't be a world without a proper environment. For this season we will be adding a small. but exciting change for the Boss World. We will be introducing Boss World Weather.​
​
As you know the Boss World has 4 different islands, and these islands will now have their own weather conditions, which will spice things up even more!​
Each zone has 4 different Weather Conditions that will happen from hour to hour, and these are the conditions:​
​
Cloudy

​

Snow

​

Storm

​

Rain

​

Sunny

​

There are a few clouds up in the sky, nothing special. A normal day in the boss world with no other changes.
Is it a bird? Is it a plane? No! Those are snowflakes, the minions panic to get their food supply for the winter!

Now minions will spawn x2 as fast on the boss world and have a higher chance of dropping their recipe!
Do you hear that? It seems like a thunder has struck the boss world.

All the bosses feel empowered, They will deal more damage in return, and this mystical power will yield more loot!
When it rains, it pours. Do you know what else pours? The Boss's pockets!

You now have a higher chance to slip a boss drop from killing it!
The heatwave is the new normal on Bossworld! Nothing but a good day to rest away.

The bosses feel tired and will take more damage.
​
​
​
New!
Boss World Timer
​
​
Bosses are an important factor of SkyBlock Dream, previously we only send the spawning message a while after the Boss has spawned, but we have decided to change that. Starting from now the Boss Spawn message will be executed instantly upon the boss spawning, so you know what you're headed into.​
​
On top of that, we will be adding a /bosstimer command, where you can find all the bosses and the next time they're about to spawn. With this change, we think the boss world will be more accessible, and easier to maintain the grind for everyone.​
​
​
​
New!
Quest Vouchers
​
Quest Vouchers are a new type of voucher that will let you complete a specific Quest in order to receive a reward.​
These Vouchers will be integrated throughout the game and will be soul-bounded once activated.​
A new mysterious gentleman will be making his entrance in SkyBlock Dream, The Quest Master.​
​
The Quest Master will sell you a random quest voucher every day, but you can only purchase up to 3 a day, these vouchers will differ in pricing, from experience to stars, to mob coins, each day the voucher will cost a different currency.​
​
After activating they will have an expiry time after you have activated them. In order to start the quest simply right-click the voucher to enable it. Your quest will now be active and can be viewed using the /quests command.​
Some very hard quests that will be obtained only by going through hell will broadcast your name once you complete them. There will also be leaderboards for these Quest Vouchers that you can compete in.​
​
​
New!
Masks
​
​
A few seasons ago we introduced the Boss Suits, however, we are not happy with the result and looked into a better alternative. Rather than making this a suit, we want players to be able to adjust their PvP sets with these Boss Suits.​
That is why we made the decision to revamp the Boss Suits into Masks.​
Masks are an item that you can apply to your helmet to give you an extra boost.​
With this change, we will also be removing the levels, and buffs from these masks are instantly obtained once applied on top of your helmet. Due to this change, we will be making it harder to obtain these masks. They will drop from boss drops and will have a chance to appear in the wandering traders.​
As we have 15 bosses, there will be 15 masks in-game, these masks will provide you with the following buffs:​
​
Damage Resistance

​

Damage Increase

​

Looting

​

Take 10% less damage from the boss of the mask you applied.
Deal 7.5% more damage to the boss of the mask you applied.
Buff all drop chances from the boss of the mask you applied by 15%.
​
​
Updated!
Crops
​
​
The crops are an important aspect of the current economy on SkyBlock Dream, which is why we will be doing some changes to make it easier for you to harvest these little plants.​
Added

Crop Chests -

These chests will automatically collect crops that drop within a chunk.​
Fixed

Crop Hoes -

They now work with skills and extra drops.​
Buffed

Crop Recipes drops -

All the rates have been increased slightly​
​
​
Updated!
Leaderboards
​
​
Statistics are important in a competitive scene, so that is why we want players to stand out, or brag about their achievements. It's okay to be proud, and you should be able to show your accomplishments in style.​
Next to that is that we want players to feel and see their own progression, where are they standing, and how much further they have to go to reach a higher spot on the leaderboards, and that is why we will be doing a complete leaderboard revamp.​
​
On every leaderboard, you will now be able to view your exact position. This goes for the leaderboards in spawn, the /bosstop, /leveltop and /minetop as well. On top of that, we will be adding a new leaderboard category, /cropstop. This leaderboard will show the Top 10 players for each crop harvested.​
With many leaderboards being in a place we also added a global menu to view every leaderboard category, run /leaderboards to view them.​
Updated!
Island Upgrades
​
It's been a while since we added some island upgrades, so for this season we will be adding 2 new ones, those 2 new island upgrades are:​
​
Spawners Spawn Rate -
Spawner levels will now increase the Spawn rate by 25% per level!​
Crops Growth Rate -
Crops levels will now increase the Growth rate by 10% per level!​
​
Misc.
Updates & Changes
​
Multiple small changes have been made, some of these small changes are the following:​
Updated all plugins.
Updated Anti Cheat.
Updated payouts menu.
Taurus and Cockatrice now have been swapped from Boss Location.
Updated all help commands.
Added a proper help book menu.
Disabled player vaults in the boss world to make it more action based.
Fixed level skip token for every task.
Fixed goblin merchant.
Fixed player levels that were broken.
Fixed spawner levels resetting and sometimes not working.
Fixed factories sometimes not working.
Fixed cosmetic boxes.
Fixed not being able to enter zones when you have the correct level.
Fixed player vault issues.
Fixed island vault.
Fixed island vault logs.
Fixed losing items in the Magic Mountains area.
Fixed items disappearing in the boss world.
Fixed crop hoes losing enchants on using.
Fixed some crop hoes not leveling up.
Fixed sell crop hoe selling incorrectly.
Increased hopper limit.
And much more!​
Question and Answers
​
Why does Skyblock Dream reset?
​
SkyBlock Dream is already up for some time. A reset has to happen to change and improve with lots of excellent new features, to make the game more exciting for you all! This then allows you players to have a fresh start and new players can begin to play without any significant disadvantage.​
This means all cells, items, money and the map will be reset. Nothing will be kept leftover from the previous map. Of course, all purchases will be reissued so nobody will be out of pocket in that regard. I know this must be a disappointing revelation for a lot of you, but think about the exciting new changes, the new alliances you can forge, the new map, the new features and updates the different kinds of gameplay, and style is provided with this update will surely make it a worth-while and exciting reset!​
Below you can find what you will lose and one for what you will keep​
Your island.
All items in your inventory and player vaults.
Any currencies such as money and exp.
Player level & premium level pass
Chatcolor permissions.
Seasonal ranks and perks.
Island statistics.
Purchased Ranks & Rank Upgrades.
Purchased Perks.
Won out of crates commands/ranks.
Too much information? Ready to play
Jartex
?!
Log onto
play.jartexnetwork.com
and just select your game mode and PLAY!

If you have feedback or any suggestion, let us know we'd love to make this as good as we can.
Thank you
​