Lead Developer
Staff member
Developer
Donator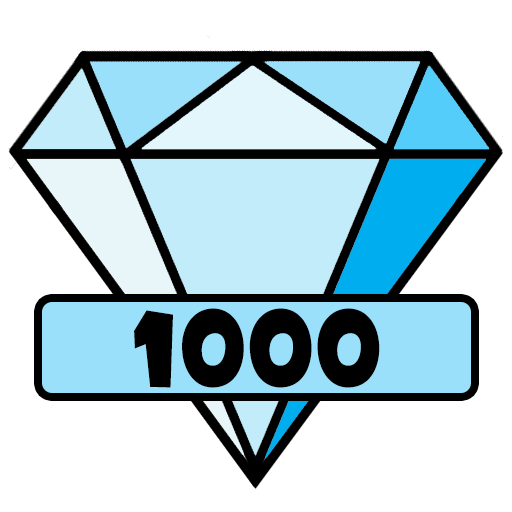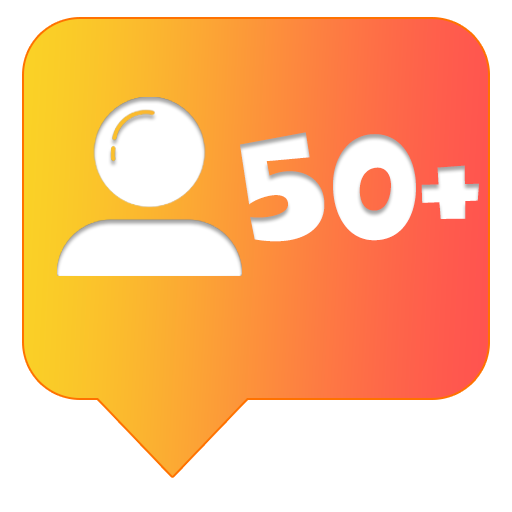 Joined

July 30, 2016
Messages

2,302
Points

180
Age

22

Prison - JartexNetwork 2022
September 10th 2022, 18:00 GMT / 14:00 EST / 13:00 CST / 12:00 MT / 11:00 PST
​
Hello, dear
Jartex
Network
players!
A new prison season is right around the corner and filled with new features and updates. We are excited to tell you what we have in store for you.
So what are you waiting for? Read the post to find out!
We are adding some brand new features, as well as enhancing the existing ones. Prison is a gamemode filled with amazing features and we are trying to make them more accessible and clear for every player. On top of that is that we are making major improvements to the Soul Cave, making it more exciting to grind the cave when it's opened.
Below you can find most of the changes we have made and what has been added.
If there is however still something you want to change, feel free to mention it on this thread before its release, we can still consider making the change.
We happily and proudly announce that the official new Prison season will be launching on
Saturday, September 10th, 2022
Saturday, September 10th, 2022
18:00 GMT / 14:00 EST / 13:00 CST / 12:00 MT / 11:00 PST
play.jartexnetwork.com
Please note:
The release time can be a couple of minutes later, we are trying to reach 8 PM CET.
Gi
ve
a
wa
ys
​
Would you like to give this new season a boosted start? With a free rank and/or free store coupons? Awesome! We are running an Instagram and Twitter give-away for free ranks and store credits, make sure to get yourself involved!​
En
d of
th
e w
or
ld
​
​
To celebrate the end of the season, we will be hosting an end of season event. At around 3 days before the release, we will be placing reset signs at spawn which you can click and claim a number of rewards; Free items, Free gkits, Millions of in-game money, Tons of free experience to level up your overpowered armor. Everyone will be able to finish their rankups because you can get everything for free. You can fight with everyone without the fear of losing your gear you have weeks to gather. So clearly this is the event everyone should participate in! Hop on prison and have fun!​
​
Changelog
​
​
Here is the list of the changes made for this reset. I highly suggest you give a good read over all of these to make sure you are familiar with the most recent updates and are not missing out on important details.​
​
​
Payouts!
Gang Top Rewards
​
​
Gather up, recruit only the best Prison players out there and start the grind for another season of Prison.​
This new season of prison we will have biweekly rewards for the top gangs! This will go on until the end of the season which will last exactly 6 weeks or 42 days.​
​
Every bi-weekly payout will end on a Friday, but the announcement and paying of Iron might be a day or two after that, the gang top will automatically be taken each Friday at 8 PM CET.​
View times of all payouts in the /payouts menu.​
​
End of the season rewards​
First place:
€300 worth of Iron currency.​
Second place:
€250 worth of Iron currency.​
Third place:
€150 worth of Iron currency.​
​
Bi-weekly rewards​
First place:
€75 worth of Iron currency.​
Second place:
€50 worth of Iron currency.​
Third place:
€25 worth of Iron currency.​
New!
Spawn
​
​
A new season means a new brand new spawn.​
We are going to have to dig deeper into the underground world where this new spawn will be located.​
​
A new spawn with an underground mining theme.​
The PVP-arena contains an outpost again that you can capture with your gang.​
Looking for some help? There are plenty of NPCs explaining all the features.​
Supply drops will spawn all around the Pvp-Arena​
A new seasonal crate has been added again.​
​
​
​
​
​
New!
Duels
​
In order to have a healthy competitive environment players should be able to prove themselves who is better, and what is a better way of doing that by adding a brand new Duel System.​
With this new Duel System, you can 1v1 opponents for fun, or for some huge wagers, the choice is yours.​
Start by dueling a player.
​
You will be able to send a duel request to a player using the /duel command. If I want to duel Gunfire, I will type /duel Gunfire. Gunfire will be able to accept or deny this request. Before sending the Duel Request you will be promoted with a menu for some settings for that Duel. You can toggle the usage of Custom Enchantments within these duels, and ender pearls. These settings will be saved once you have selected them once, but you can spice it up and change them for any future battle as well.​
​
Lock in your inventory.
​
Upon accepting a duel request an inventory will open where you can select the items that you are bringing into this duel. Each player can click items from their inventory to be added to the Duel Kit. Both players will have to accept or deny the selected items, once you have settled on the items it's time for the wager.​
​
Select the wager.
​
After accepting the duel items it's time to place your bets. Will you be playing for the inventory, or should you keep the items that you bring into this fight?​
You can choose both options. On top of that, you can put in money and items as well. Simply increase or decrease the amount of money by clicking the icons shown within this menu.​
You can drop in items into this menu as well simply by clicking on them inside your inventory. Make sure you have everything ready because you can not take out these items after already accepting the duel request.​
​
Time to fight!
​
Once you have agreed on the items being brought in the duel, and the rewards it is time to fight. You and your opponent will be teleported into an arena where you can fight to the death. The winner is decided by killing your opponent.​
After the fight is over and the winner has been decided you can pick up your won items from the /maildelivery. The wagered money will automatically go into your account.​
New!
Quest Vouchers
​
Quest Vouchers are a new type of voucher that will let you complete a specific Quest in order to receive a reward.​
These Vouchers will be integrated throughout the game and will be soul-bounded once activated.​
​
A new mysterious gentleman will be making his entrance into Prison, The Quest Master.​
What is the Quest Master?
​
The Quest Master will sell you a random quest voucher every day, but you can only purchase up to 3 a day, these vouchers will differ in pricing, from money to tokens, to gems, each day the voucher will cost a different currency.​
​
How does it work?
​
After activating they will have an expiry time after you have activated them. In order to start the quest simply right-click the voucher to enable it. Your quest will now be active and can be viewed using the /quests command.​
Some very hard quests that will be obtained only by going through hell will broadcast your name once you complete them. There will also be leaderboards for these Quest Vouchers that you can compete in.​
New!
Lottery
​
The lottery will finally make its appearance in Prison, and this time we did our best to make it as user-friendly as possible and make it rewarding yet exciting to enter.​
The Lottery is simple, as a player you purchase a Ticket, and once you have obtained a ticket you are ready to go.​
Every 6 hours the Lottery will drop the Jackpot towards one player that was lucky enough to get their ticket drawn.​
The more tickets you purchase, the higher your chance is to win the Jackpot. The jackpot prize will start off with a small amount but will increase with every ticket that has been sold.​
​
What are you waiting for, get your Money, Tokens, or Crystals Lottery ticket using the /lottery command and test your luck.​
​
​
Updated!
Leaderboards
​
​
Statistics are important in a competitive scene, so that is why we want players to stand out, or brag about their achievements. It's okay to be proud, and you should be able to show your accomplishments in style.​
​
Next to that is that we want players to feel and see their own progression, where are they standing, and how much further they have to go to reach a higher spot on the leaderboards, and that is why we will be doing a complete leaderboard revamp.​
​
On every leaderboard, you will now be able to view your exact position. This goes for the leaderboards in spawn and newly introduced leaderboards. We will be adding leaderboards for drugs harvested, events completed, quests completed, soul cave mobs killed, and soul gems mined.​
Next to that, the Skills Leaderboard will also receive this improvement.​
With many leaderboards being in place we also added a global menu to view every leaderboard category, and run /leaderboards to view them.​
Here is an overview of leaderboards that we will have within this new Prison season.​
​
​
Top 10 Tokens

​

Top 10 Balance

​

Top 10 Crystals

​

Top 10 Prestige

​

Top 10 Player Levels

​

Top 10 of all Skill Levels

​

Top 10 Blocks Broken

​

Top 10 Crate Keys opened

​

Top 10 Soul Cave mobs killed

​

Top 10 Soul Gems Mined

​

Top 10 Beacons

​

Top 10 Drugs Harvested

​
​
Updated!
Drugs
​
This season we will be adding 3 more drug types for end-game players to give them an extra boost while selling drugs to Drug Dealer William.​
These new types will require a higher prestige but will also give you way more money than the other drug types.​
​
Blue Agave

(Prestige 5)​

Willow Trunk

(Prestige 10)​

Molded Fruit

(Prestige 15)​
​
Updated!
Pets
​
The pets are a nice addition to have at Prison, they are your little companion but there are not many to choose from, and not all aspects of the Prison server are covered by these pets. That is why we will be adding 4 new pets this season, those 4 new pets are.​
​
Capybara Pet

​

Ghost Pet

​

Golem Pet

​

Wizard Pet

​

This pet is your new lucky best friend.
It will help you out with your crates, lucky blocks, and more!​

Coming from the shadows to help you out in the Soul Cave.​

A pet that is so tanky you wouldn't even be able to carry it with you. The golem loves Crystals and doesn't mind sharing them.​

This pet has learned a skill no pet was ever able to do, the pet will obtain a random enchant that he loves and will boost only that enchantment.​

Chance to re-roll crate rewards.
Deal more damage to Soul Cave Mobs.
Chance to double your Crystal Rewards.
Buffs the activation enchant of the Wizard Pet.
Chance to give 2 rewards out of a crate.
Chance to increase Soul Ore Drops.
Chance to find Crystals from Beacons.
Buffs the gems you find of the enchant of the Wizard Pet.
Chance to highly increase lucky blocks and make them drop beacons.
Take less damage from Soul Cave mobs.
Chance to find Crystal Digger gems while mining.
Discount on purchasing the enchant of the Wizard Pet.
​
​
Updated!
Soul Cave
​
​
Another great feature we have at our Prison server is the Soul Cave. We feel like the Soul Cave could have a little more excitement, and that is why we are adding extra layers to the Soul Cave.​
​
The Soul Cave will now have a total of 6 layers available, but the last layer is the most dangerous one, the Deep Dark. This layer can only be accessed by purchasing access to it at the Soul Merchant.​
​
You need to prove that you are worthy enough to enter, and this ticket will prove just that, it will cost you a bunch of Soul Gems, but after that, you will be able to obtain
Dark Soul Gems
.​
These gems hold an insane power and can be used to purchase extremely rare items.​
​
Every day the Soul Merchant will have another rare item with a limited amount of stock in his Dark Souls shop, these items are really strong and a must-have in order to become the best Prison player, so keep an eye out for these items and make sure you have stocked up enough Dark Souls.​
​
This update wouldn't be complete without the change of mobs within the Soul Cave, each layer will have a different mob type, the deeper you go, the stronger they are.​
Layer 1:

Soul Guards -

800 ♥

​

Layer 2:

Witches -

1000 ♥

​

Layer 3:

Lava Hounds -

1500 ♥

​

Layer 4:

Dark Knights -

1750 ♥

​

Layer 5:

Dreadlords

-

2000 ♥

​
​
These new mobs will drop valuable items that you can trade in for tokens, with this we want to make grinding the Soul Cave even better.​
​
Misc.
Updates & Changes
​
​
Multiple small changes have been made, some of these small changes are the following:​
Updated Anticheat
Fixed the scrolls
Re-did some of the player levels
Added new supply crate tiers
Added a /help book menu
Added more help commands
Updated gang top to show more stats
Updated broadcasts
Fixed all soul cave shop items
Fixed some broken event rewards
Fixed sell worth level requirement
Fixed private mine sell multiplier
Fixed tarantula pet abilities
Buffed Gambling skill abilities
Fixed an issue with pickaxe gems
Fixed pickaxe level sometimes not increasing
Fixed not being able to remove force paying taxes for private mine owner.
And much more!​
Questions & Answers
​
​
​
Prison is already up for some time. A reset has to happen to change and improve with lots of excellent new features, to make the game more exciting for you all! This then allows you players to have a fresh start and new players can begin to play without any significant disadvantage.
​
​
This means all cells, items, money and the map will be reset. Nothing will be kept leftover from the previous map. I know this must be a disappointing revelation for a lot of you, but think about the exciting new changes, the new alliances you can forge, the new map, the new features and updates the different kinds of gameplay, and style provided with this update will surely make it a worth-while and exciting reset!​
​
Below you can find what you will lose and one for what you will keep​
​
Your cells.
All items in your inventory and ender chest.
Any currencies such as money and exp
Chatcolor permissions.
Seasonal ranks and perks.
Premium Level Pass & Player Levels
Level bracket colors.
Prestiges.
Purchased Ranks & Rank Upgrades.
Purchased Perks.
Won out of crates commands/ranks.
Too much information? Ready to play
Jartex
?!
Log onto
play.jartexnetwork.com
and just select your game-mode and PLAY!
If you have feedback or any suggestion, let us know, we'd love to make this as good as we can.
​
Last edited by a moderator: