Lead Developer
Staff member
Developer
Donator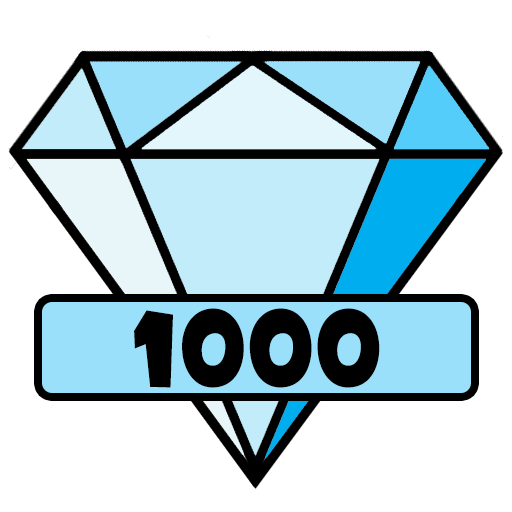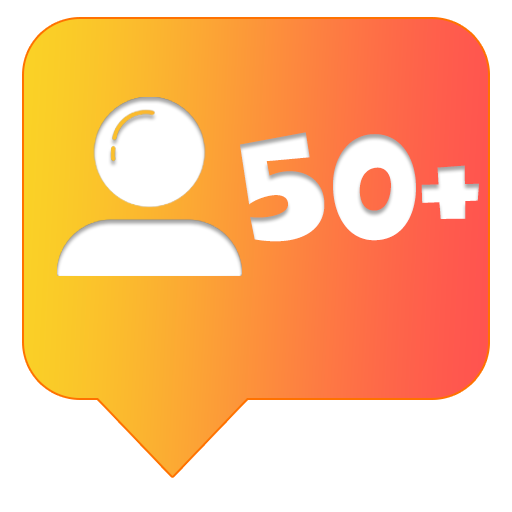 Joined

July 30, 2016
Messages

2,555
Points

205
Age

23
KitPvP - JartexNetwork 2022
December 15th, 2022, 19:00 GMT / 14:00 EST / 13:00 CST / 12:00 MT / 11:00 PST
​
Hello, dear
Jartex
Network
players!
It is time for something new and refreshing for our KitPvP players. We are releasing a brand new map and plenty of updates for KitPvP. It is time to say goodbye to the good old summer map and time to hop into a freezing-cold winter one!
Next to the new map we will be introducing some new features and doing bugfixes as well, to keep KitPvP exciting!
This is an update, not a reset. You will not lose your items, vaults, currencies, and everything. Once the update launches you will be ready to continue where you left off!
Below you can find most of the changes we have made and what has been added.
If there is however still something you want to change, feel free to mention it on this thread before its release, we can still consider making the change.
We happily and proudly announce that the official new KitPvP update will be launching on
Thursday, December 15th, 2022
Thursday
, December 15th, 2022
19:00 GMT / 14:00 EST / 13:00 CST / 12:00 MT / 11:00 PST
play.jartexnetwork.com
Please note:
The release time can be a couple of minutes later, we are trying to reach 8 PM CET.
Gi
ve
a
wa
ys
​
Would you like to give this new season a boosted start? With a free rank and/or free store coupons? Awesome! We are running an Instagram and Twitter giveaway for free ranks and store credits, make sure to get yourself involved!​
​
Changelog
​
​
Here is the list of the changes made for this reset. I highly suggest you give a good read over all of these to make sure you are familiar with the most recent updates and are not missing out on important details.​
​
New!
KitPvP Map
​
​
Ofcourse a new KitPvP update wouldn't be anything without a new map. This time we are leaving the hot summer days behind and are getting ready for the holidays season, and what is a better gift for the KitPvP players than a brand new winter themed map.​
​
A new spawn with a freezing-cold winter theme​
The map contains multiple KOTHs with crazy loot as rewards.​
Looking for some help? There are plenty of NPCs explaining all the features.​
A new seasonal crate has been added again.​
​
​
​
New!
Skill Points
​
A new currency has been added to KitPvP, Skill Points.​
These points are a strong source of energy containing so much skill it will help you progress even further as a player to more you play KitPvP.​
​
This currency can be obtained by capturing KOTHs.​
For every KOTH you capture as a team you will obtain 5 Skill Points, these points will be directly added to your account and can be viewed within the newly updated action bar and on the tablist.​
​
Skill Points are used in combination with money to progress your Skill Tree.​
New!
Skills Tree
​
​
The Skills Tree is a brand new unique feature coming to KitPvP.​
This skill tree will give you access to brand-new certain perks and abilities that will further enhance you as a player. These skills can be unlocked with Skill Points.​
​
Upgrade your Skill Tree!
​
Once you have unlocked a skill you will be able to level some of them up as well, in order to provide you with a bigger boost. This will cost money and skill points, unlocking the skill simply only will cost you Skill Points. You can progress through the Skill Tree in a way you'd like, however, you can only unlock a Skill if it is connected to one that you have unlocked, how you will do that is up to you!​
​
Leveling up you skills will also increase the chance of the abilities activating.​
Here is a list of skills that you will able to unlock and level up within the Skill Tree:​
| | | | |
| --- | --- | --- | --- |
| Alchemist - Gain access to /alchemist. | Doge - Gain a chance to dodge incoming damage. | Leap of faith - Chance to obtain jump boost at low HP. | Cliffhanger - Chance to dodge incoming fall damage. |
| Hulk Mode - Chance to receive Strength III at low health. | Gambling - Chance to receive 2 rewards from 1 crate key | King of the Loot - Chance to gain 1 extra reward from KOTHs | Serrated Strikes - Chance to deal double the damage. |
| Star Struck - Chance to earn double the stars. | Maniac Killer - Chance to earn an extra reward from your killstreak rewards. | Quick Cash - Chance to earn double the money from a kill. | Dashy - Chance to gain Speed IV in combat. |
| Soul Harvester - Chance to earn two souls from one kill. | Kit Collector - Chance to obtain a random kit voucher from kills. | Stomper - Chance to knockback nearby enemies. | Golden Hour - Chance to earn double the Team Coins. |
| Tank - Take less damage. | | | |
New!
Duels
​
In order to have a healthy competitive environment players should be able to prove themselves who is better, and what is a better way of doing that by adding a brand new Duel System.​
With this new Duel System, you can 1v1 opponents for fun, or for some huge wagers, the choice is yours.​
Start by dueling a player.
​
You will be able to send a duel request to a player using the /duel command. If I want to duel Gunfire, I will type /duel Gunfire. Gunfire will be able to accept or deny this request. Before sending the Duel Request you will be promoted with a menu for some settings for that Duel. You can toggle the usage of Custom Enchantments within these duels, and ender pearls. These settings will be saved once you have selected them once, but you can spice it up and change them for any future battle as well.​
​
Lock in your inventory.
​
Upon accepting a duel request an inventory will open where you can select the items that you are bringing into this duel. Each player can click items from their inventory to be added to the Duel Kit. Both players will have to accept or deny the selected items, once you have settled on the items it's time for the wager.​
​
Select the wager.
​
After accepting the duel items it's time to place your bets. Will you be playing for the inventory, or should you keep the items that you bring into this fight?​
You can choose both options. On top of that, you can put in money and items as well. Simply increase or decrease the amount of money by clicking the icons shown within this menu.​
You can drop in items into this menu as well simply by clicking on them inside your inventory. Make sure you have everything ready because you can not take out these items after already accepting the duel request.​
​
Time to fight!
​
Once you have agreed on the items being brought in the duel, and the rewards it is time to fight. You and your opponent will be teleported into an arena where you can fight to the death. The winner is decided by killing your opponent.​
After the fight is over and the winner has been decided you can pick up your won items from the /maildelivery. The wagered money will automatically go into your account.​
New!
Flux
​
Next to Skill Points, we will be introducing Flux, this Flux is essential if you want to unlock your Skill Tree, or if you are looking to buy some special items that do not require money.​
​
Salvaging items
​
Flux is obtained by using the Salvager, a Salvager is a strange man who likes special sets, player skulls, and donator kit gear, this gear, and your enemy's skulls can be traded in within the /salvager in order to obtain some Flux.​
​
Visit the Alchemist
​
The alchemist is a trader that gives a handful of skill points in trade for your leftover Flux.​
If capping KOTHs isn't something for you then slaughtering players might be! Collect Flux in order to trade it with the Alchemist.​
​
The Flux Shop
​
A new category in the /shop is the Flux shop. We know how much you all loved to use the permanent Swiftness 3 by quickly swapping out gear, now that this has been fixed you will have to do some grinding in order to get these books going. In the Flux Shop, you will be able to purchase Swiftness, Poison & Fire Resistance books for Flux. This way you will still be able to enjoy the permanent Swiftness III, but this time in the way we intended.​
New
!
Playtime Rewards
​
​
Get rewarded for your time on KitPvP with Play Time Rewards!​
​
Claim your rewards, for free!
​
As you play, you'll earn rewards based on how much time you've spent in the game. Simply log in and play to start earning rewards. The longer you play, the more rewards you'll be able to claim. These rewards can include exclusive items, special perks, and more.​
With Play Time Rewards, you can make the most of your time on Lifesteal and be rewarded for your dedication to the game. Don't miss out on these exciting rewards, start playing and earning today.​
New!
Advent Calendar
​
​
It's beginning to look a lot like Christmas! Every day in December you log in you will be able to claim a free gift at the Advent Calendar NPC at spawn.​
This NPC has a surprise every day so make sure to log in daily.​
​
You can also access the daily gifts using the /deliveries command.​
Updated
!
Tags
​
Tags are a great way to stand out in chat, but we were lacking some tags, so with this update, we will be bringing you plenty more.​
You can earn tags by purchasing them on our store, or by getting a few of them available in-game. If you are planning to become even more fancy make sure to check out the new /tags.​
Collect every tag to stand out in chat even more.​
Different tiers per tag.
​
Tags come in 6 different tiers:
Common
,
Rare
,
Epic
,
Legendary
,
Seasonal
&
Special
.​
The seasonal tags are only obtainable during the current season, after this season you will no longer be able to collect them.​
The special tags are given to players for helping us out by reporting bugs, posting suggestions, and overall making KitPvP a more enjoyable gamemode.​
​
Updated!
Mail Delivery
​
The mail delivery has been a great addition to the game, but we are looking at making it easier to use for everyone, so we will be making a small but required change​
​
Sort by category
​
You can now show all deliveries, deliveries sent by the server, and deliveries sent by players, giving you a better overview.​
​
​
Updated!
Special Sets
​
Another thing we can not leave behind are special sets, it is time to say goodbye to the summer special sets, these will no longer be obtainable, and will have to make place for 4 new ice-cold sets, that fit the theme of the brand-new winter map.​
​
Those 4 new special sets you will now be able to obtain are the following:​
​
Alaska Set

​

Frost Set

​

Artic Set

​

Penguin Set

​

- Deal 7.5% more damage
- Gain 2 extra hearts
- Deal 10% extra damage
- Receive 10% less damage
- 2% chance to give your opponent Slowness 3
- Deal 15% extra damage.
- 2% chance to receive Speed IV on low health.
- Receive 15% less damage.
- 3% chance to deal knockback to nearby players on low health
​
Misc.
Updates & Changes
​
​
Multiple small changes have been made, some of these small changes are the following:​
Fixed the /repair all cooldown.
Moved spawn 3 blocks down so you can walk back in when combat ends.
Fixed some playerlevel tasks not working.
Fixed some banknotes not working.
Fixed entity clear message going more than once.
Fixed prestige shop points booster not working.
Updated the Celestial kit.
Fixed team vaults.
Fixed koths not giving team brains anymore.
Fixed fishing items having wrong price in lore.
Fixed /shop price for protection II.
Fixed an issue with auctionhouse saying you don't have free slots when you have.
Enabled auto pot re-fill and pearl re-fill when you leave spawn, you can toggle this in /settings
Added a setting to disable the actionbar showing your star tier progress.
Added more help commands and NPCs.
Added expflip and fixed coinflip.
Added elevator signs in the map.
Made all unbreaking I to unbreaking II.
Updated the /shop menu.
Updated the /kit menu.
Updated seasonal crate.
Added a new limited time lootcrate.
Updated the /team top layout.
Updated the team messages.
Updated the help commands.
Added a help book.
And much more!​
Questions & Answers
​
​
​
We feel like updating KitPvP more frequently will make more people happy than having it constantly reset with losing your stats, items, and everything else with it.​
In order to keep KitPvP exciting for new and older players we decided to release an update, instead of a reset, so that everyone can continue where they left off. We hope all the players will enjoy this update.​
​
Too much information? Ready to play
Jartex
?!
Log onto
play.jartexnetwork.com
and just select your game-mode and PLAY!
If you have feedback or any suggestion, let us know, we'd love to make this as good as we can.
​